Lifestyle from options
KUALA LUMPUR (March 7): The Ministry of Tourism, Arts and Culture (MOTAC) today released a list of arts, culture and heritage premises allowed to operate in areas placed under the Conditional Movement Control Order (CMCO) and...

LONDON (March 7): Deliveroo said shares worth 50 million pounds (US$69 million) would be earmarked for customers in its upcoming flotation, with the offer branded "Great food with a side of shares". The Amazon-backed food...

PUTRAJAYA (March 7): The Communications and Multimedia Ministry (KKMM) is preparing a Cabinet paper on anti-cyberbullying laws, said its minister Datuk Saifuddin Abdullah. He said while Malaysia has some legislation on...

KUALA LUMPUR (March 7): The global dairy demand is expected to remain strong in 2021, as countries cautiously get on top of Covid-19 with the rollout of vaccines worldwide and a gradual rebound in global economy. Dutch Lady Milk...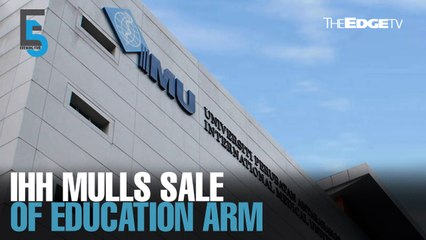 05 Mar | 08:46pm
EVENING 5: IHH mulls sale of IMU — report
In today's edition of Evening 5 — IHH Healthcare is reportedly exploring a sale of International Medical University, MPHB Capital says it is still in talks to sell...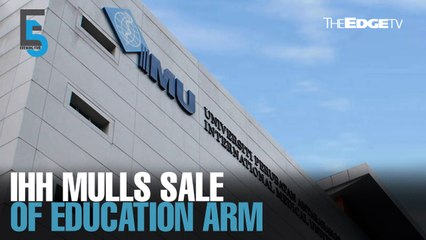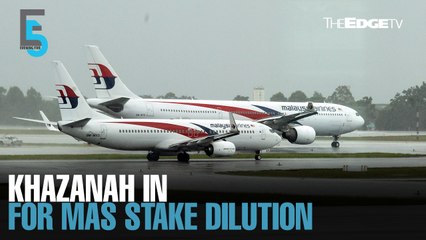 04 Mar | 08:30pm
EVENING 5: Khazanah no longer MAS' sole shareholder post-...
In today's edition of Evening 5, in its Annual Review, Khazanah Nasional gives an update on its financials and the state Malaysia Airlines. Meanwhile, Bank Negara...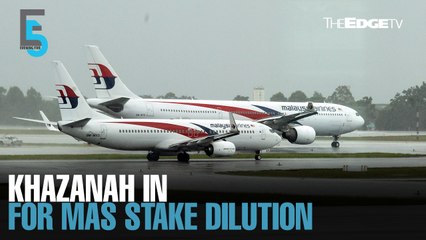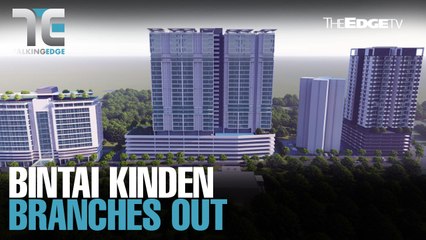 04 Mar | 05:15pm
TALKING EDGE: Bintai Kinden goes to back to the drawing...
The Covid-19 pandemic has forced M&E company Bintai Kinden to rethink its business strategy. Chief Ong Choon Lui cites this as the reason it is branching out into...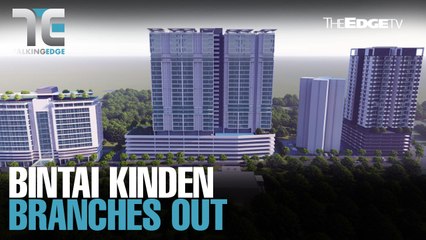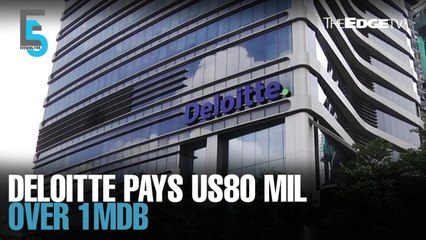 03 Mar | 08:35pm
EVENING 5: Deloitte ponies up US$80 mil for 1MDB role
In today's edition of Evening 5, Deloitte has paid an US$80 million settlement for its role in the 1MDB scandal. Meanwhile, Genting Malaysia has asked its staff to...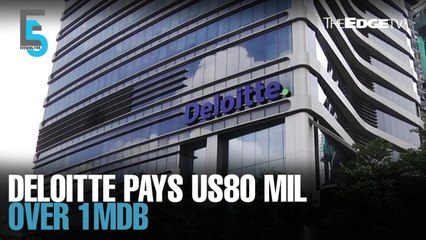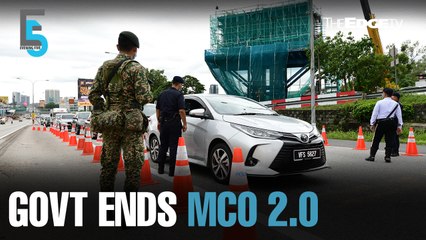 02 Mar | 08:40pm
EVENING 5: MCO lifted, but inter-state travel ban stays
In today's edition of Evening 5 — Putrajaya is lifting the MCO in Selangor, Johor, Penang and Kuala Lumpur, TNB makes a foray into Singapore's renewable energy market...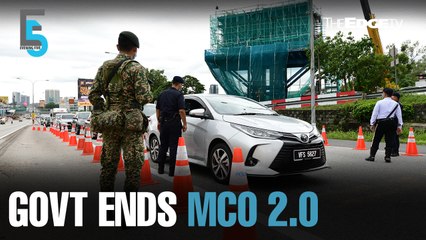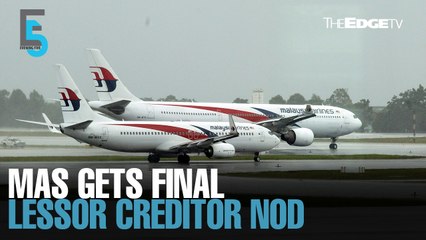 01 Mar | 09:15pm
EVENING 5: MAS gets nod from final lessor creditor
In today's edition of Evening 5 — Malaysia Airlines receives consent for its restructuring plan from the final lessor creditor, ANZ writes down the value of its...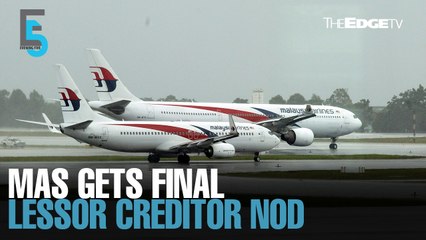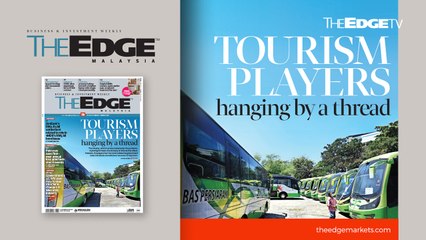 01 Mar | 03:48pm
EDGE WEEKLY: Tourism players hanging by a thread
In The Edge Malaysia this week — The tourism industry is pinning its hopes of a recovery on the vaccine rollout. However, the players fear the worst unless the...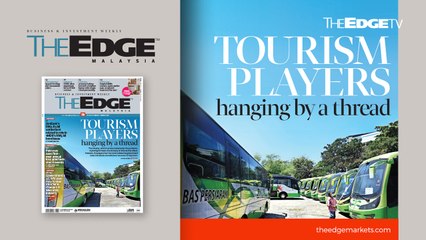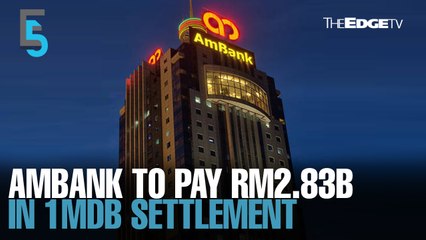 26 Feb | 10:31pm
EVENING 5: Ambank to pay RM2.83b in 1MDB settlement
In today's edition of Evening 5 — AMMB Holdings will pay RM2.83 billion to the government as settlement for its involvement in the 1MDB scandal. Meanwhile, Petronas...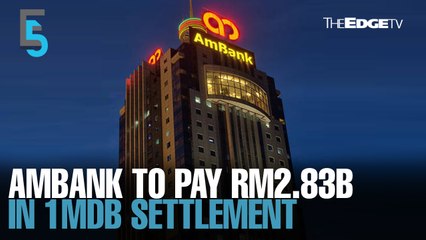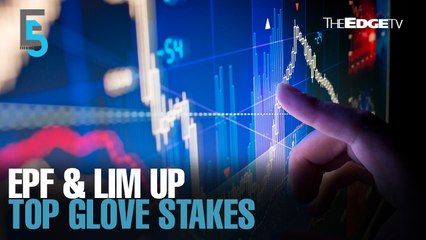 25 Feb | 08:26pm
EVENING 5: EPF, Lim raise Top Glove stakes
In today's edition of Evening 5 — The EPF and Top Glove founder Tan Sri Dr Lim Wee Chai raise their stakes in the glove maker. Meanwhile, Maybank posts a 37% fall in...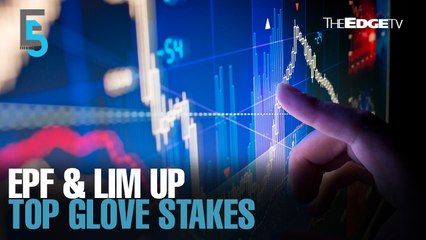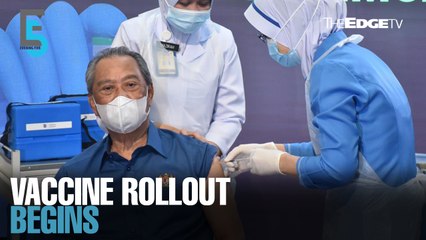 24 Feb | 09:02pm
EVENING 5: National vaccine rollout begins
In today's edition of Evening 5, Malaysia has kicked off the National Covid-19 Immunisation Programme with PM Tan Sri Muhyiddin Yassin being the first recipient....