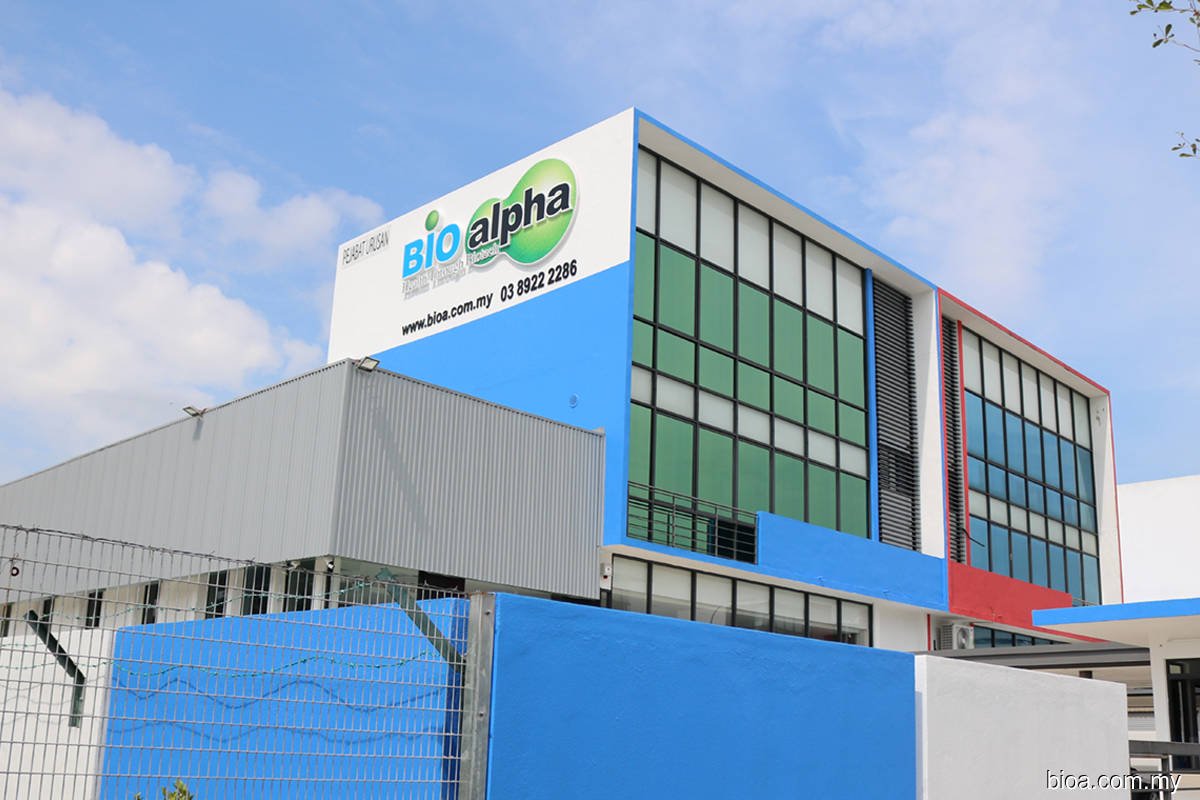 KUALA LUMPUR (Jan 25): Integrated health supplement company Bioalpha Holdings Bhd has become the latest company to branch out into the distribution of Covid-19 vaccines in Malaysia.
The company announced that it has entered into a two-year procurement and distribution agreement with Shanghai Bukun Trading Co Ltd (SBTC) for the procurement and distribution of vaccines in Malaysia, which include the Covid-19 vaccine developed by Sinovac Biotech Co Ltd, subject to approval by the relevant authorities, including the Ministry of Health (MoH) and the National Pharmaceutical Regulatory Agency (NPRA).
At a virtual press conference following the signing of the agreement, Bioalpha managing director William Hon said the company is currently liaising with MoH and NPRA and preparing to submit the clinical data for all three clinical trials to secure approvals to distribute the vaccines here.
However, as the government has finalised the deal to purchase Sinovac's Covid-19 vaccine, Hon expects the company to be able to obtain approval from NPRA more quickly.
"The best part is that the government has announced that Sinovac will be used in Malaysia. In view of that, the government and NPRA have received the information or application directly from Sinovac or through Pharmaniaga Bhd. What we have to do is to submit the documents again for them to process. I believe [the approval] will be much faster compared to other types of vaccines," he added.
To recap, MoH previously said that the evaluation process alone for a vaccine to be approved for distribution and use in Malaysia would take five phases. The first phase alone — which is the checking of the vaccine dossiers or research documents — typically takes between 90 and 120 days.
Meanwhile, it was reported that Pharmaniaga had purchased ready-to-fill Covid-19 vaccines from China's Sinovac which it will fill and finish domestically.
The vaccine is targeted for distribution at end-March.
Bioalpha said the agreement will see its unit Bioalpha International Sdn Bhd purchase 100,000 doses initially from SBTC, with subsequent orders reaching up to a million doses.
The vaccines would be purchased on a "ready-to-administer" basis, which will not require further fill and finish processing, thus not incurring any cost to set up such facilities here.
It will only need to finance the working capital for this project, through internally generated funds or bank borrowings.
SBTC is a unit of Sinopharm (Hainan) Health Industry Co Ltd, which in turn is part of the Sinopharm Group Co Ltd or China National Pharmaceutical Group, the largest state-owned pharmaceutical and healthcare enterprise in China.
As cases in Malaysia are rising at an "alarming rate", Hon said the company believes there is great demand for vaccines in the private sector, especially in the manufacturing and construction sectors which account for the bulk of cases.
"Our target market shall be expatriates and foreign workers from various industries, the latter of which are considered a vulnerable group to the virus," he added.
Overall, Bioalpha is positive about the new venture, which it believes will complement its core business as an integrated health supplement group.
"Besides Covid-19 vaccine, we are also looking into opportunities to bring in other vaccines to Malaysia as well, leveraging on the platform and partnerships that we have established," said Hon.
Meanwhile, Bioalpha has also entered into a memorandum of understanding with iHEAL Medical Services Sdn Bhd, the owner and operator of the iHEAL Medical Centre Kuala Lumpur, to undertake the vaccine administration exercise.
As for the distribution of the vaccines, Bioalpha has engaged Zuellig Pharma Sdn Bhd to undertake the facilitation of the import, warehousing and distribution of the Covid-19 vaccines in Malaysia.
For the cumulative nine-month period ended Sept 30, 2020 (9MFY20), the group posted a net loss of RM23.91 million against a net profit of RM6 million a year ago, as revenue fell 54.8% to RM19.79 million from RM43.79 million as the pandemic took a toll on its business.
Bioalpha was the third most actively traded counter on Bursa Malaysia today, with 161.69 million shares traded. It closed down 0.5 sen or 1.67% to 29.5 sen, giving it a market capitalisation of RM328 million.
Prior to today's transaction, the stock gained 17.64% or 4.5 sen from 25.5 sen last Wednesday to 30 sen last Friday.
Since its low of seven sen in March last year, the stock has rebounded 321%.