This article first appeared in Forum, The Edge Malaysia Weekly, on January 10, 2022 - January 16, 2022.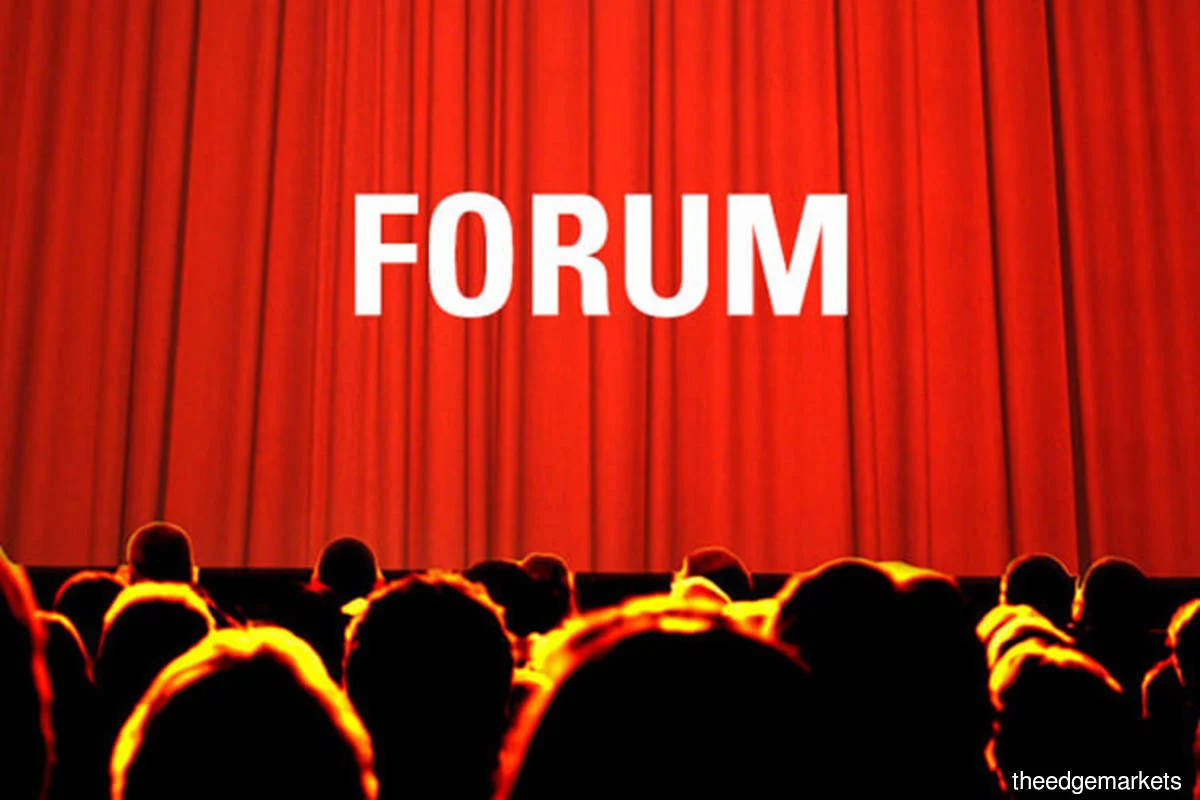 The kings are dead: Long live the Egyptian king. The concurrent reigns of Lionel Messi and Cristiano Ronaldo are effectively over, and many now consider the best footballer on the planet to be Liverpool's Mohammed Salah. The succession, unofficial though it is, ratchets up the pressure on a club already agonising over whether to pay him a salary fit for a king or risk losing him. It's a conundrum that would keep the Pharaohs awake in their tombs.
Salah, who turns 30 in June, earns £200,000 a week but his contract expires next year and he wants double the money to renew it. That would take him way beyond Liverpool's highest earner (Virgil van Dijk's £220,000) and cost the club £83.2 million over four years. It's the kind of deal only Messi and Ronaldo have been given at his age.
In this most individualistic of eras, Liverpool's owners Fenway Sports Group (FSG) are facing a time-honoured dilemma in team sports: Cave in to their superstar's demands and risk upsetting the rest? Or maintain harmony (and perhaps solvency) but lose the ace in their pack?
Owners from the corporate world are less inclined to value the individual over the collective as smashing a sacrosanct wage cap could set a dangerous precedent. FSG will not want to break their principles for anybody. Being meticulous planners and driven by stats, they will also know that strikers normally decline after their 30th birthday.
Against that, Salah actually seems to be getting better. He is scoring big goals in big games with tap-dancing feet and shots with geometry-defying curls. In a sensational five months, he followed a hat-trick against Manchester United with back-to-back "Goal of the Season" contenders, one against Manchester City. A super-fit, model pro, he rarely gets injured or booked, and intends to keep playing until he is 38 or 39.
An even more persuasive argument for keeping him is the sheer impossibility of finding a replacement. As an attacking spearhead, he's the perfect fit, and has been the club's top scorer for 4½ seasons. Even if Liverpool were to collect a sizeable fee for him, an inferior alternative could still cost a tidy sum and may disrupt a playing system that has delivered the club's most successful era in three decades.
As six-times champions of Europe, the Reds may be "European royalty" but among the so-called super clubs, they are relative paupers. Being owned by a mere billionaire (John Henry) instead of an oligarch or a sovereign wealth fund is why they shelled out just £30 million in last summer's transfer window compared with the £100 plus millions of their rivals.
Yes, they have spent big in the past, breaking world records for a defender (Van Dijk) and goalkeeper (Alisson Becker) to become kings of England, Europe and the world in two seasons. But they were using the £140 million they squeezed from Barcelona for Philippe Coutinho to punch above their financial weight. Covid-19 hit them harder than any other member of the EPL elite and is why manager Jurgen Klopp still has to remind people: "We are not a benefactor club." And it is why there's a stalemate with Salah.
Since arriving from Roma for £43.9 million in 2017, he has taken Merseyside by storm and become an icon. According to a Stanford University study, his impact extends way beyond the pitch: he has single-handedly reduced Islamophobia and anti-Muslim hate crimes in Liverpool. He is even serenaded in a song that includes the line, "If he scores another few, I'll be Muslim too ..." Makes you think it should be the UK government and FIFA stumping up his wages: He has achieved far more than their expensive but hollow Kick It Out and Say No to Racism campaigns.
Giving Salah what he wants was the New Year wish of the red half of Merseyside. And fans claim his goals in the Champions League are already paying for his new contract: By qualifying for the knock-out phase, Liverpool have made enough to cover the first year's wages. The Reds will be disappointed if this season's tournament doesn't pay for most, if not all, of what they hope will be his remaining years at the club. When they won it in 2019, they collected a whopping £113 million from prize money and broadcasting rights.
Salah, who is happily ensconced in northwest England with his wife and family, told Egyptian channel MBC Masr TV: "If you ask me, I would love to stay here until the last day of my football career, but I can't say much about that — it's not in my hands."
If that's a tad disingenuous — he could just cut a deal after all — he's sticking out for what he feels he deserves. "The money is not everything," he added, "and I am waiting for Liverpool's appreciation for me to continue with the team".
Known as "The Fourth Pyramid" by his compatriots, he is perhaps the most celebrated Egyptian since Cleopatra. As well as a footballer, he is a much-lauded humanitarian and has donated hugely to his home region in the Nile delta. After hanging up his boots, he plans to invest further in encouraging healthy lifestyles and become a vocal advocate for women's rights. Currently on duty for Egypt in the African Nations Cup, he could enhance his reputation as a modern "Pharaoh" while giving Liverpool a taste of how much they would miss him.
But playing hard ball over his wage demands leaves him few options. As Real Madrid and Barcelona are financial basket cases, the only clubs that could afford him are Paris Saint-Germain (PSG) and Manchester City. PSG would mean a step down in league standard while joining rivals City would ruin his entire legacy at Liverpool.
Henry and Co are in an even tighter corner. Flirtation with the Super League and Big Picture projects left their reputation in tatters. Grovelling apologies and granting fans more power have brought an uneasy truce. But getting this wrong would be fatal. But there is hope. Klopp, with whom Salah enjoys a special relationship, recently struck an upbeat tone on the matter, saying: "We've had some really good [player-manager] conversations." But if there seems a chance for compromise, there's also an elephant in the room.
Mookie Betts might sound like a character from Huckleberry Finn but he's the best American baseball player of his generation. Playing for FSG's Boston Red Sox franchise, the right fielder wanted a pay rise that would not only have punctured the salary ceiling but caused the owners to pay a luxury tax. FSG refused to budge and offloaded him to the Los Angeles Dodgers. It's been dubbed the greatest blunder the Red Sox have ever made. Some Kop-ites fear the same could happen with Salah.
Conversely, if FSG wants to show fans that football really is their priority, there would be no better opportunity than to Show Salah the Money. It's a heaven-sent, open goal that the player wouldn't miss. It also makes business sense and, as uber-smart operators, it's one that FSG shouldn't squander either.
---
Bob Holmes is a long-time sportswriter specialising in football