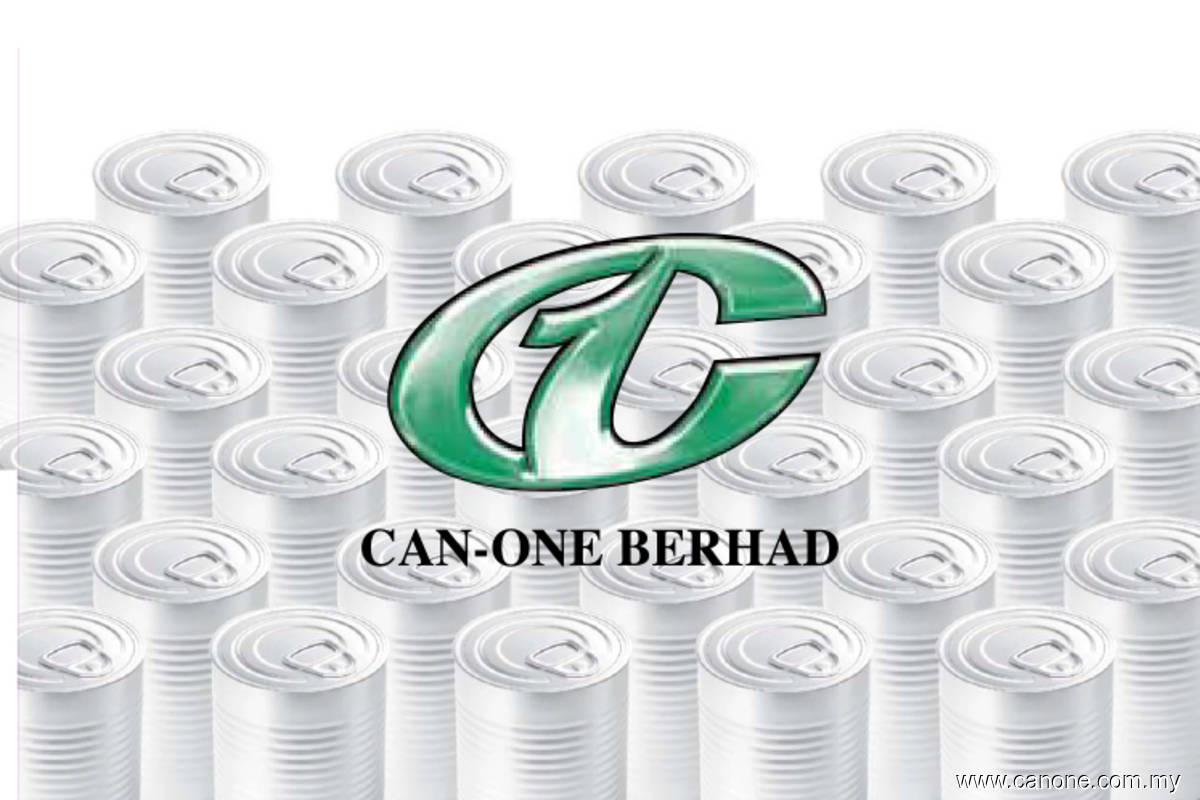 KUALA LUMPUR (May 4): Can-One Bhd has received a notice of unconditional mandatory takeover offer from major shareholder Eller Axis Sdn Bhd to acquire the remaining shares in Can-One not owned by Eller Axis and the ultimate offeror Yeoh Jin Hoe for RM2.50 per share.
According to the notice of the offer from UOB Kay Hian sent on behalf of Eller Axis, which Can-One filed with Bursa Malaysia today, Eller Axis inked an unconditional share sale agreement with Genkho Candoz Sdn Bhd today to acquire 40.24 million shares or 20.94% in the metal-can manufacturer at RM2.50 per share or RM100.6 million in total, cash.
Prior to the acquisition, Yeoh, the major shareholder of Eller Axis, held 7.51 million shares in Can-One, representing a 3.91% stake, while Eller Axis had 45.59 million Can-One shares or 23.73%. The shareholding of the persons acting in concert (PACs) with the offeror stood at 23.06 million (11.99%).
With the 20.94% stake buy, the collective equity interest held by the offeror and PACs increased to 60.57%, prompting this mandatory offer. The joint offerors, however, intend to maintain the listing status of Can-One on Bursa Malaysia.
The offer price of RM2.50 per share represents a 20.26% discount to Can-One's three-month volume weighted average market price up until May 3 of RM3.1352. It is also a 15.82% discount to Can-One's last transacted price of RM2.97 (May 3), prior to the trading suspension of its shares today to make way for this announcement.
Ultimate offeror Yeoh is also a non-independent non-executive director of Can-One. He was managing director (MD) of the company but relinquished the position on July 11, 2012 when he was appointed group MD of Kian Joo Can Factory Bhd, a wholly-owned subsidiary of Can-One.
He is also currently the group MD of Box-Pak (Malaysia) Bhd, and the executive director of Alcom Group Bhd.
The trading of Can-One's shares will resume tomorrow. At the last traded price of RM2.97 apiece, Can-One has a market capitalisation of RM570.69 million. Over the past year, the counter has climbed 18.3% from RM2.51. The stock hit a one-and-a-half-year high of RM3.55 on March 18 this year before gradually falling to below the RM3-level.