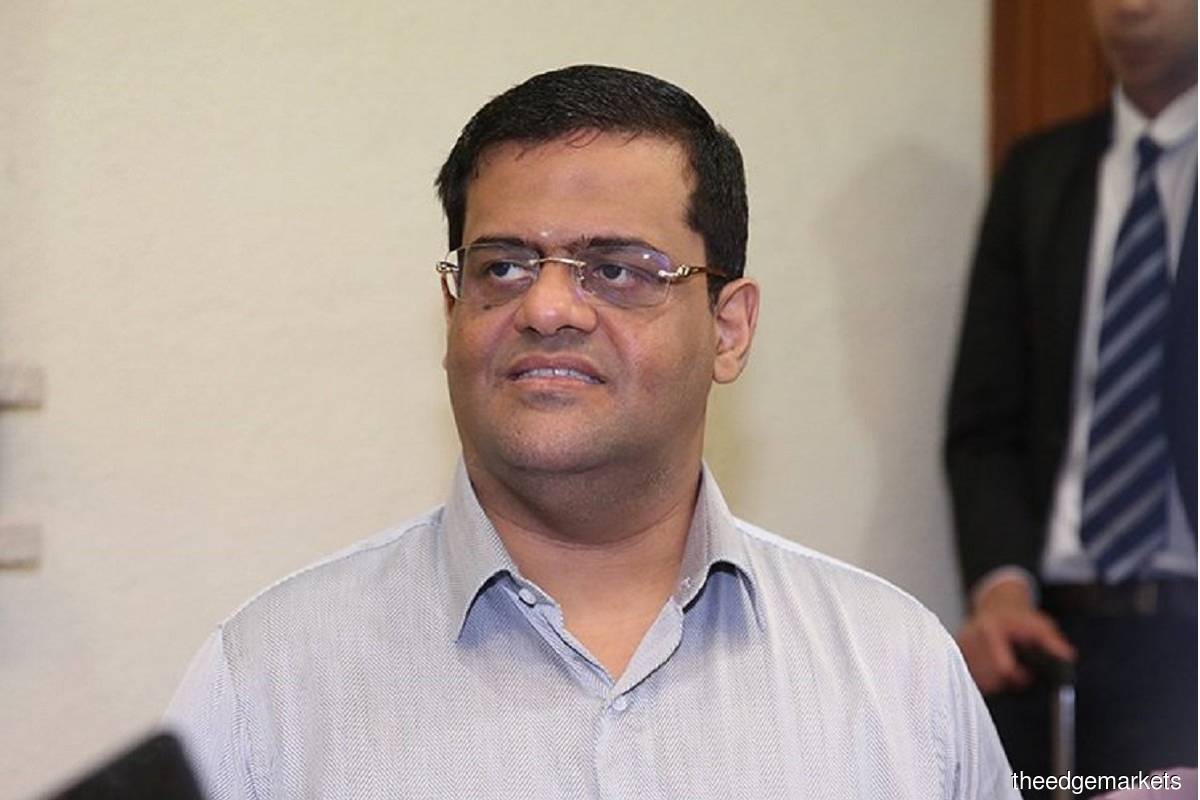 PUTRAJAYA (Nov 29): Carpet businessman Deepak Jaikishian, his brother Rajesh and their company Radiant Splendour Sdn Bhd were on Monday (Nov 29) ordered to pay RM40,000 total costs as a result of his lawyers discharging themselves from representing him in his appeal for a suit he filed against former prime minister Datuk Seri Najib Razak and wife Datin Seri Rosmah Mansor as well as three others in 2018.
The suit which Deepak, Rajesh and Radiant Splendour filed against Najib, Rosmah, Najib's former principal private secretary Tan Sri Shukry Mohd Salleh, who was also the Bank Rakyat chairman, former Lembaga Tabung Haji chairman Datuk Seri Abdul Azeez Abdul Rahim and Najib's brother Datuk Ahmad Johari Razak was for conspiracy to damage their business where they sought RM52.6 million.
The directive on Monday was made by a three-member Court of Appeal (COA) bench led by Justice Datuk Mohamad Zabidin Mohd Diah after Deepak's lawyer Magita Hari Mogan informed that the lawyers filed a notice of discontinuance from representing him and the other appellants last Friday.
Magita cited that the lawyers had not received any instructions from the appellant and hence were unable to proceed with the hearing of the appeal on Monday.
This is the second time that lawyers has discontinued in representing Deepak in the case as last time, another set of lawyers and firm sought not to represent him in July.
Following Magita's information, the lawyers representing Shukry, Azeez and Johari along with Najib and Rosmah sought for costs.
Najib and Rosmah's lawyer Datuk David Matthews, along with Dinesh Bhaskaran for Johari and senior counsel Porres Royan for Azeez, as well as Farah Shuhadah Razali for Shukry sought costs from the appellants as they were prepared for the appeal hearing only to be told at the last minute that Magita was withdrawing.
While Magita offered RM3,000, the lawyers for the defendants sought RM10,000 costs each.
Following a short break, Justice Zabidin who sat with Justices Datuk Abu Bakar Jais and Datuk Che Mohd Ruzima Ghazali ordered Deepak, Rajesh and Radiant Splendour to pay RM10,000 costs to each defendant, namely Najib and Rosmah, Azeez, Johari and Shukry.
The bench also directed for case management to be held for the appellants to appoint a new lawyer and the COA shortly after fixing Dec 14 for further case management.
On Jan 14, 2020, High Court Justice Datuk Azimah Omar allowed the defendants to strike out the suit and ordered Deepak, Rajesh and Radiant Splendour to pay RM10,000 costs each.
Deepak, Rajesh and Radiant Splendour filed the civil suit in September 2018, seeking general damages on the grounds the defendants had directly and indirectly conspired to damage their business.
The trio alleged on July 24, 2008 they were forced to take up a Bank Rakyat loan worth RM198.9 million as a proxy on behalf of Najib and Rosmah, with their master title for 80 condominium units named "Palazzio Tower B" as collateral to ensure due repayment.
On April 19, 2013, the plaintiffs said they entered into a settlement agreement with the bank under the instructions of Najib, Rosmah and Shukry following failure to service the debt.
The default resulted in Johari and his firm being appointed to sell the condo units at a loss in 2014.
Subsequently, on June 30, 2016, another agreement was entered between the bank and one of the plaintiffs, following a proposal by Najib and Rosmah, which was conveyed by Azeez in Shukry's office then. The agreement included a RM22 million payment to the plaintiffs.
However, the payment was allegedly withheld after Deepak threatened to testify in a court case in relation to a suit filed by the widow of P Balasubramaniam, A Santamil Selvi, and her three children who were forced to live in exile following Balasubramaniam's statutory declaration over Mongolian model and translator Altantuya Shaariibuu's murder.
Read also:
Najib, Rosmah, three others successfully strike out RM52.6m suit