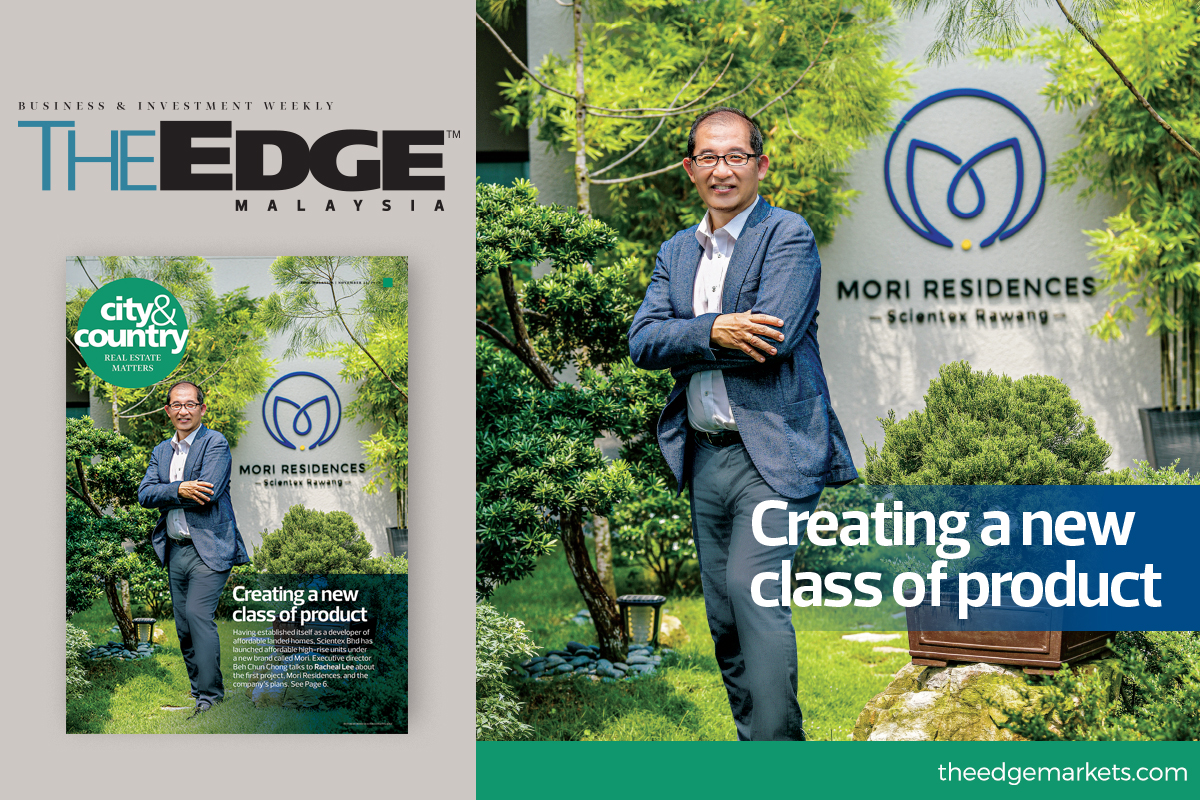 KUALA LUMPUR (Nov 19): Scientex Bhd, which started out as a manufacturer of polyvinyl chloride (PVC) leather and sheeting more than 50 years ago, continues to make strides in providing affordable homes to Malaysians. It recognises that owning a home remains a challenge for low- and middle-income earners because of escalating prices and lack of reasonably priced land for development.
Executive director Beh Chun Chong, who joined the company in March last year, is tasked with the development of the Mori brand, which focuses on the most important aspects of property development.
He says the Mori brand espouses five values, and the development is guided by those values — Always More, Simplicity by Design, Focus on Essentials, Create Long-term Value, and Build a Better Tomorrow — while making the homes affordable. 
The first project — Mori Residences, Scientex Rawang — was officially launched in June. Some 85% of the units have since been taken up.
Read more about the company's plan in the latest issue of City & Country out now.
Save by subscribing to us for your print and/or digital copy.
P/S: The Edge is also available on Apple's App Store and Android's Google Play.