This article first appeared in The Edge Malaysia Weekly, on September 6, 2021 - September 12, 2021.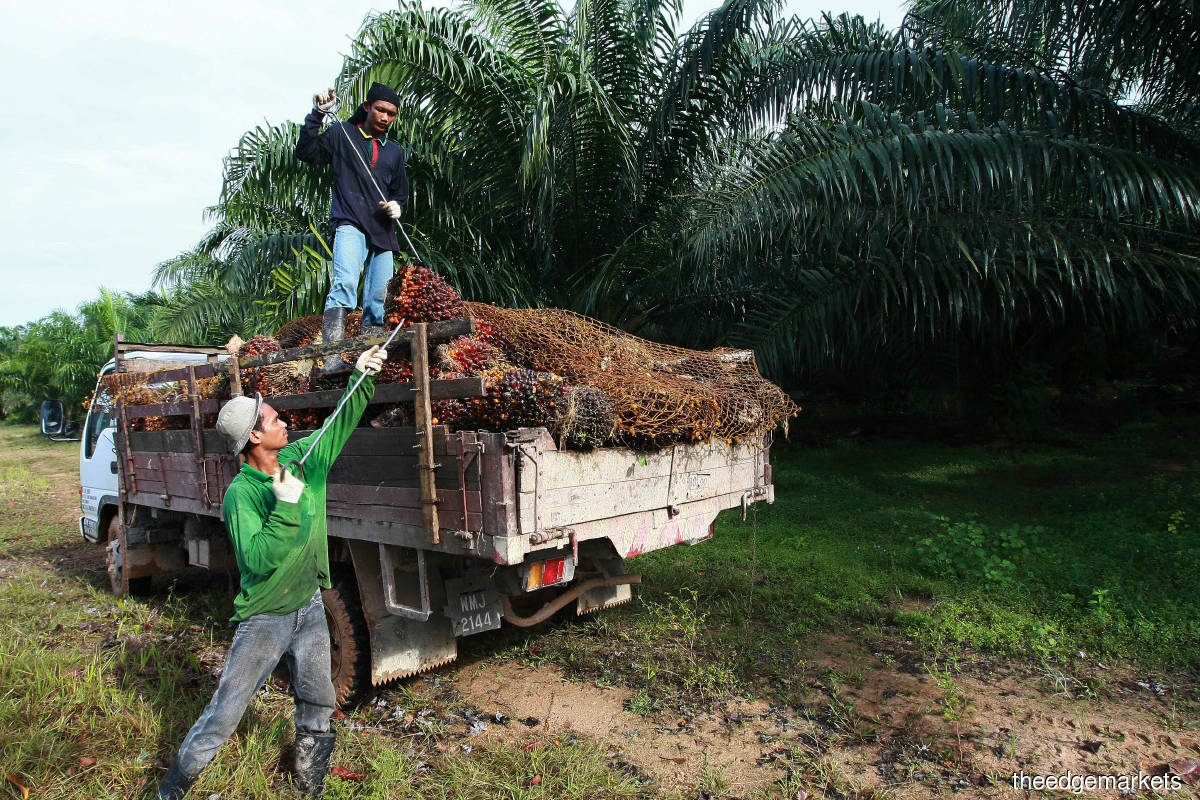 THE Federal Land Development Authority (FELDA) plans to exercise a put option against Indonesia's Rajawali Corp in May next year. That will allow it to reverse its US$505.4 million acquisition of a 37% stake in PT Eagle High Plantations Tbk (EHP) in December 2016.
The put option is exercisable at FELDA's discretion on the fifth anniversary of the completion date of the acquisition, which is May 11, 2022.
A dispute has been ongoing since FELDA filed a notice at the Singapore International Arbitration Centre in April 2019 seeking a return of the principal amount of US$505.4 million (RM2.26 billion then) plus a return of 6% a year.
A spokesperson for Rajawali, Michael Tjandra, says in an emailed response to questions from The Edge that the company has never opposed FELDA's wanting to exercise its put option.
"Our position remains consistent to always referring to the terms of the agreement, while acting in good faith when implementing the agreement.
"Despite [Rajawali's acting in good faith], FIC Properties Sdn Bhd (FELDA's unit that holds the shares in EHP) withdrew its support from 2019 as one of the largest shareholders of EHP," he says.
A subsequent email asking what support EHP was expecting from FELDA went unanswered.
To recap, FELDA acquired a 37% stake in EHP from Rajawali via FIC Properties at end-2016, forking out a 95.86% premium above the market value of EHP's shares.
Rajawali — being controlled by businessman Tan Sri Peter Sondakh, a close associate of former premier Datuk Seri Najib Razak — added spice to the whole drama of FELDA's buying into EHP at a high price.
FIC Properties acquired a 37% non-controlling block in EHP at IDR775 a share in late 2016. Meanwhile, Rajawali had acquired a chunk of PT BW Plantations Tbk — which was renamed EHP — at an average price of IDR427 a share in 2014, which raised even more concern over the valuation of the 37% stake that FIC Properties was acquiring.
The state of FELDA's 37% stake in EHP
The result of the arbitration with Rajawali is essential, as EHP's stock was trading in the IDR74 band at the time of writing, valuing FELDA's 37% equity interest at RM251.35 million, or only 11% of the RM2.26 billion it paid at end-2016.
To put things in perspective, EHP's market capitalisation at IDR74 a share is IDR2.36 trillion (RM687.23 million), about 30% of what FELDA paid for the 37% stake. And EHP's share price was just above IDR100 this time last year, meaning it has dipped 26% even though crude palm oil (CPO) prices have gained 54% to RM4,479 a tonne from a year ago.
On how the arbitration is progressing, Tjandra says, "The arbitration proceedings and our sale of shares agreement with FIC Properties are intended to be confidential, and Rajawali abides and honours the confidentiality obligations."
FELDA chairman Datuk Seri Idris Jusoh did not answer WhatsApp messages sent to him regarding the arbitration proceedings.
From what The Edge has gathered, a requirement for FELDA's acquisition was for EHP to achieve the Roundtable on Sustainable Palm Oil (RSPO) certification by 2019. It is understood, however, that the dates to obtain the certification are flexible, which could be the crux of the problem.
According to EHP's FY2019 annual report, the company has obtained RSPO certification for PT Bumilanggeng Perdanatrada and PT EHP Mill. As such, the extent of EHP's certification for its 150,000ha of cultivated plantations and 170,000ha of uncultivated land is unclear.
In his email response, Tjandra says: "The company obtained its first RSPO certificate in May 2019 and will continue to commit to its RSPO roadmap. This company's commitment in sustainability and transparency is reflected in the latest Sustainability Policy Transparency Toolkit (SPOTT) assessment.
"EHP has improved its score to 62.6% (when the average score of the companies assessed was 41.5%) and ranked 31 out of 100 leading palm oil-related companies around the world covered by SPOTT assessment in 2020."
SPOTT is an online platform developed by the Zoological Society of London that annually assesses commodity producers, processors and traders on their public disclosure regarding their organisations, policies and practices related to environmental, social and governance (ESG) issues.
While EHP seems to be doing well with ESG, its financials have been the opposite.
EHP's financial woes
Tjandra paints a picture that EHP is on the cusp of better financials, saying: "The company generated a solid net cash from operating activities of IDR171 billion (RM49.76 million) in 2020, after previously recording a net cash operating loss in 2019.
"The company will continue to implement efficiency programmes and will commit capex for the machinery and heavy equipment to increase productivity. With the positive outlook for CPO prices and the company's oil palm moving into prime age, EHP is optimistic of reaching double-digit revenue growth in 2021."
A check on its website shows that, for its six months ended June 2021, EHP suffered a net loss of IDR1.7 trillion (RM494.87 million). For the corresponding period a year ago, EHP suffered a net loss of IDR0.4 trillion (RM116.44 million). EHP's interest expense amounted to a whopping IDR361 billion (RM105.09 million), down 22% year on year, having incurred IDR462 billion (RM134.49 million) in interest expense the previous year.
EHP says, "This higher net loss was contributed mainly by loss on disposal of subsidiaries amounting to IDR1.4 trillion (RM407.4 million) in June 2021."
For the six months ended June 2021, EHP recorded revenue of IDR1.4 trillion (RM407.4 million), up 11% y-o-y and attributable to higher CPO prices, which were 22% stronger in 1H2021.
What is clear is that FELDA is unlikely to maintain its 37% stake in EHP. Even if things go its way, though, can FELDA expect US$505.4 million in cash, with an additional 6% in interest? If so, at what sort of staggered payment terms?
Other than EHP, Rajawali has interests in infrastructure, information, communication and technology, media broadcast, mining and resources, property and hotels, retail and transport services.
Its assets include Velo Networks, which has a data centre business; free-to-air Rajawali Televisi; mining assets such as Archi group, Golden Eagle Energy and Indo Mines; and hotels under the Rajawali Property Group.