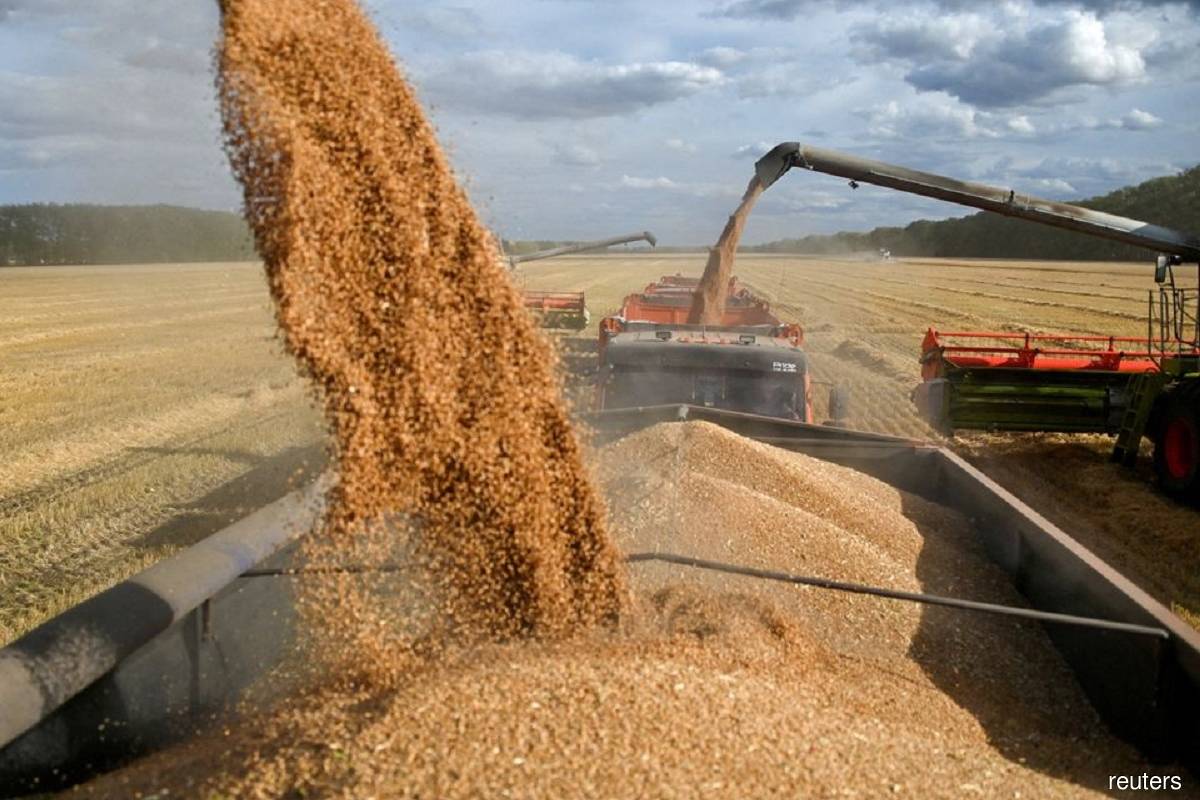 KUALA LUMPUR (Dec 2): Fitch Solutions Country Risk and Industry Research anticipates the global grains market will tighten further in 2022/23, seeing the global all-grains stock-to-use ratio for major exporters narrowing from 19.8% in 2021/22 to 19.5%, which it expects will be borne out in above-average grain commodity price volatility and average price levels holding above those seen in the years prior to the Russia-Ukraine conflict.
In a note on Thursday (Dec 1), the firm said it expects that the wheat stocks-to-inventories held by major exporters through 2022/23 will be equivalent in volume to under eight weeks of average global wheat use, increasing the sensitivity of wheat prices to unforeseen disruptions to supply and short-run deteriorations in the outlooks for key harvests, such as those caused by extreme weather events and unpredictable fluctuations in rainfall.
With regard to rice, Fitch Solutions said that while stocks-to-use of major exporters appear elevated, forecast to sit just under 40% in 2022/23, there is caution that the inclusion of Mainland China, where inventories at the end of 2021/22 exceeded those held by the five largest rice exporters, may provide a false sense of market slack.
"We draw attention to the long-run decline in stocks-to-use held by major grain exporters as mechanism by which global supply-side risk has become increasingly concentrated in a few key grains producers, posing a threat to food system resilience and setting the scene for rising price volatility," it said.
The research firm said the impact of tight supplies on market sentiment has been evident through 2022 year-to-date as negative developments concerning the wheat harvests in markets such as Argentina and India, seen as potential sources of exports to offset losses from Ukraine but otherwise not consistent major wheat exporters, have resulted in sharp upward price movements while average prices have remained elevated in terms of recent history, despite the signing of the Black Sea Grains Initiative and forecasts of higher year-on-year wheat production and exports in the five largest wheat exporters in 2022/23 from the US Department of Agriculture.