This article first appeared in The Edge Malaysia Weekly, on June 14, 2021 - June 20, 2021.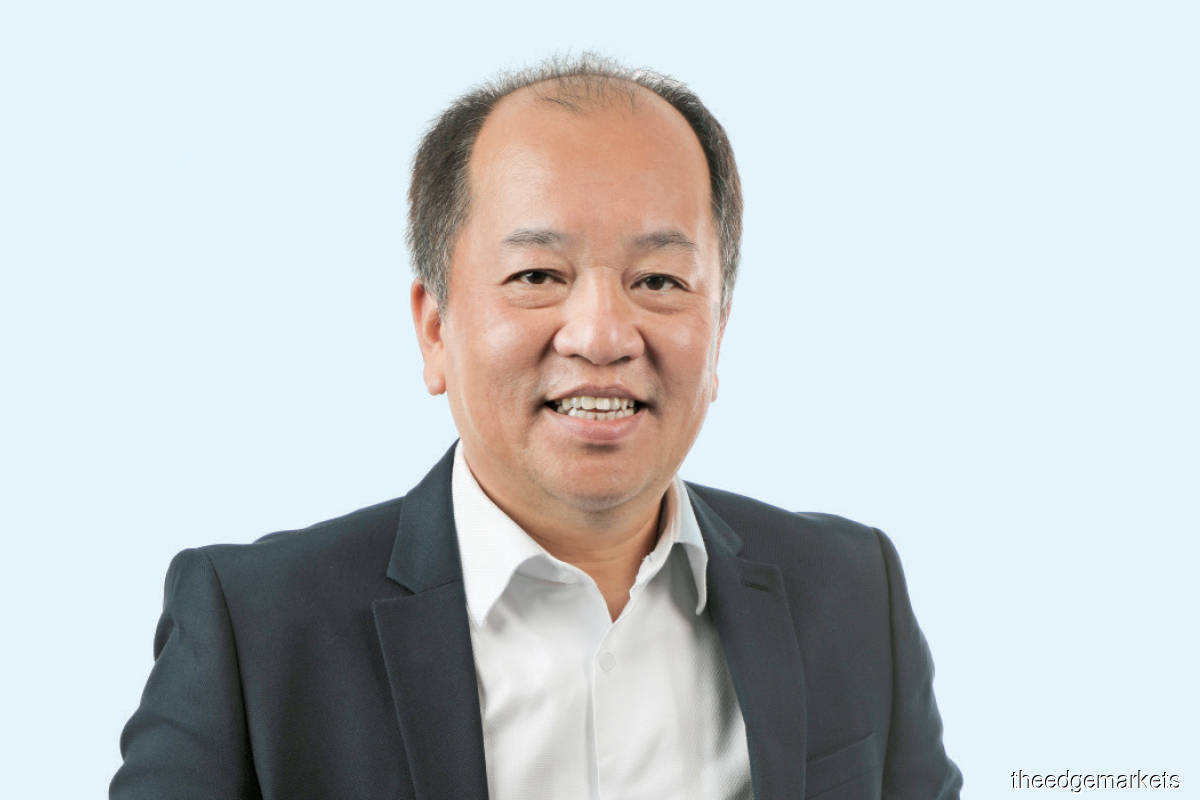 LORDSTOWN Motors Corp's financial constraints may have triggered a knee-jerk selling of the shares of its supplier, Greatech Technology Bhd, but its CEO and executive director Tan Eng Kee maintains that the situation is under control and start-ups often go through this phase. To demonstrate his conviction, he picked up more shares in his company last week as others were dumping.
According to filings with Bursa Malaysia, Tan acquired a 0.05% stake last Wednesday, and followed up with an additional 0.04% stake the next day. The shares were acquired on the open market at between RM5.27 and RM5.44 apiece.
Previously, US-based electric truck maker Lordstown Motors had awarded Greatech orders worth about RM250 million for the supply of two battery pack assembly lines. But according to news reports last week, it was running low in cash.
"We know they [Lordstown Motors] are a start-up and the risks [of being a start-up]. Again, from my experience, I have been dealing with many US start-ups over the past 10 years. So, I know how to manage this," Tan tells The Edge.
"I monitor [the situation] very closely, especially on the payment side. So far, they have paid us on time." He adds that Lordstown has been a prompt paymaster thus far.
He also highlights that the Penang-based automation solutions provider is not highly dependent on Lordstown Motors, even though the company is a key client. "For the electric vehicle segment, it is not limited to Lordstown Motors. Because we received a big project from them early this year, we are ramping up production right now," he explains, noting that progressive payments have to be made accordingly under the contract.
While Tan is not at liberty to comment on Lordstown Motors' financial woes, he believes it is not uncommon for start-ups to raise funds to support their expansion. "You go and look at the history of Tesla. It made money only after 10 years," he points out.
According to media reports, Lordstown Motors is in talks with multiple parties to raise funds for its expansion after it came close to running out of cash and faced the possibility of being forced out of business next year. The company, which went public last year through a reverse merger with a special-purpose acquisition company (SPAC), amended its annual report to give notice of its ability to continue as a going concern.
Market interest in US SPACs had been strong previously, driven by cheap money and excess liquidity. Also, it is perceived as an easier route to listing compared with an initial public offering.
Greatech's 2020 annual report shows that three major customers contributed 95% to the group's top line of RM248.21 million that year. Lordstown Motors was not one of them, however, as its contribution kicks in only this year, says Tan.
Geographically, Malaysia was the largest revenue contributor to the group at 61%, followed by the US (19.4%) and Vietnam (18.4%).
PublicInvest Research has played down the latest developments, as Greatech has managed to collect an additional RM80 million from Lordstown Motors within a span of three months. "We understand that Greatech has thus far collected RM160 million, with the remaining RM90 million to be collected in two tranches, in August and October, after the final delivery of the production lines, which is expected to be at end-August," the research house said in a client note last Friday.
On a brighter note, one of Greatech's key clients, First Solar, has announced plans to invest US$680 million to build a new solar panel plant in Ohio, the US. "We believe Greatech is likely to benefit from this expansion, given its long-standing relationship with First Solar," PublicInvest opines.
Greatech's share price skidded as much as 10.9% last Wednesday to a low of RM5.17 after the news broke. At its closing price of RM5.44 last Friday, the stock was down 4.6% over the week.
PublicInvest Research has maintained its "outperform" call on Greatech, with an unchanged target price of RM6.80, based on a price-earnings ratio of 40 times based on its FY2022 estimated earnings per share of 17 sen.
Tan holds nearly 68% of company
Tan's acquisition of 1.09 million shares, or a 0.09% stake, last week increased his equity interest in the company — held mainly through GTech Holdings Sdn Bhd — to 67.82%. The next largest shareholder of Greatech is LLH Holdings Sdn Bhd (2.6%), while a number of funds hold less than 1% each.
Greatech transferred its listing to Bursa's Main Market in December last year, just 18 months after its debut on the ACE Market in June 2019, after a nearly 18-fold jump in its market capitalisation, which stood at RM6.82 billion last Friday compared with only RM382 million two years ago.
Greatech's net profit jumped 152.25% to RM46.66 million for the first quarter ended March 31 (1QFY2021) from RM18.48 million a year earlier, driven mainly by a higher reversal of unused provisions for warranties of RM8.49 million made in the previous years, as well as favourable gross margin mix benefits realised from engineering design works.
Last year, its net profit soared 68% to RM87.85 million from RM52.3 million in 2019. Its customers are involved in the solar, semiconductor, consumer electronics, energy storage and life sciences industries.
Greatech has been in a net cash position since its listing, with RM295.8 million in hand as at end-March, compared with RM265.2 million as at end-December 2020.