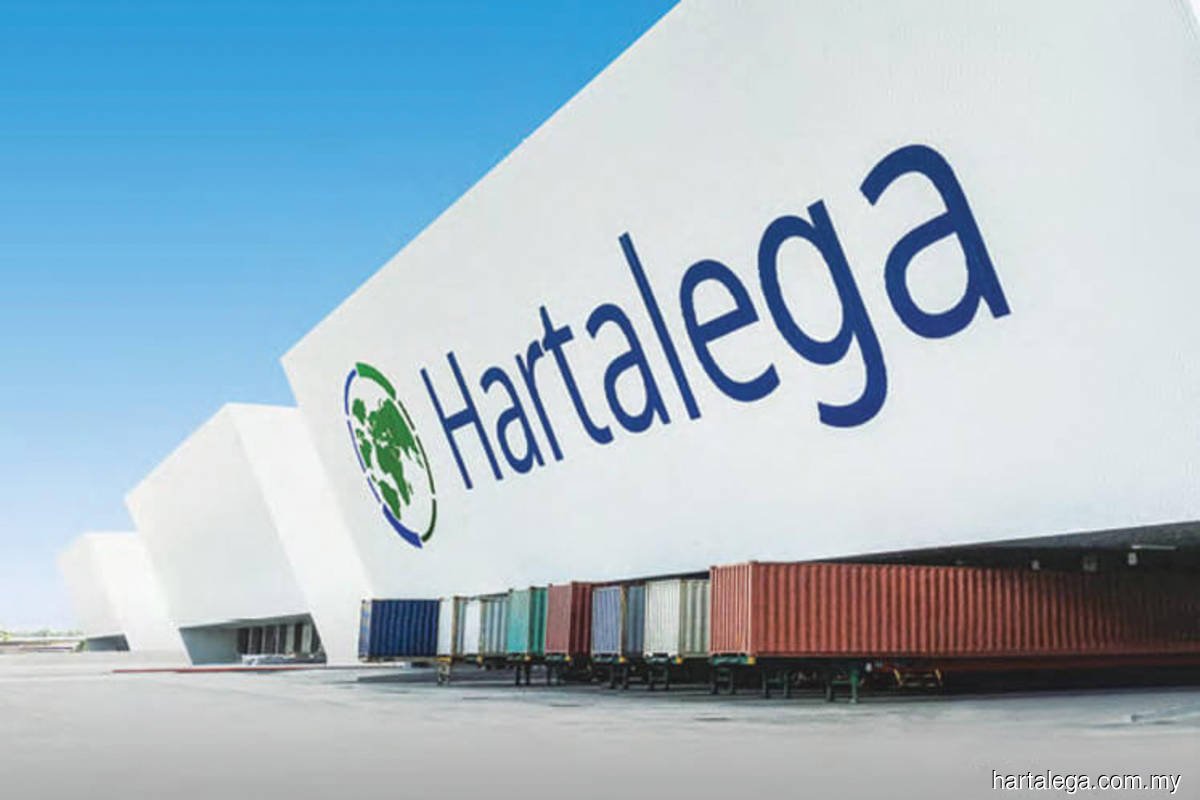 KUALA LUMPUR (Jan 25): The strong earnings growth at the world's largest nitrile glove manufacturer is gathering steam. Hartalega Holdings Bhd said "the overall projected growth in demand is expected to outstrip supply for the next few years".
Hartalega announced its net profit for the third quarter ended Dec 31, 2020 (3QFY21) leapt to a record high of RM1 billion, up nearly 84% against RM544.96 million in the preceding quarter, 2QFY21.
Its revenue grew by 58.2% to RM2.13 billion quarter-on-quarter (q-o-q) against RM1.35 billion in 2QFY21, according to a bourse filing after market close. The brisk glove sales boosted Hartalega's cash pile to RM2.14 billion.
Quarterly earnings per share (EPS) ballooned to 29.31 sen, from 15.95 sen in the preceding quarter. This brings the cumulative EPS to 51.68 sen, from 9.49 sen.
Hartalega declared a second interim dividend of 9.65 sen, bringing the cumulative dividend payout for the nine months ended Dec 31, 2020 (9MFY21) to 15.6 sen, versus the 5.5 sen registered in 9MFY20.
The glove manufacturer attributed the big jump in quarterly earnings to higher sales revenue, which was boosted by bigger sales volume and hike in average selling prices (ASPs). Furthermore, it said lower energy and upkeep expenses also helped to lift its earnings.
It declared 1.8 sen in the corresponding quarter a year ago.
For 9MFY21, Hartalega posted a net profit of RM1.77 billion, a considerable jump from the RM319.2 million achieved in the corresponding nine months last financial year. Cumulative revenue surged to RM4.4 billion, from RM2.15 billion last financial year.
On a year-on-year comparison, the glove maker's net profit rocketed by 726% against RM121.27 million a year ago before Covid-19 had spread across the globe.
Hartalega's 3QFY21 revenue soared to RM2.13 billion, from RM796.55 million in the corresponding quarter last financial year. Its EPS swelled more than eight times from 3.6 sen a year ago. 
Assuming the group's quarterly EPS in 4QFY21 to grow 35% q-o-q to 39.56 sen, this will boost its annual EPS to 91.24 sen. On back of envelope calculation, Hartalega's share price is currently trading at a price-earnings ratio (PER) of 14.24 times based on today's closing of RM13.  
Should the growth be assumed at 50% q-o-q, its EPS would be at 43.96 sen in 4QFY21 and the annual EPS will increase to 95.64 sen. Based on the annual EPS, Hartalega will be trading at PER of about 13.6 times. 
On its prospects, the group said in line with growing rubber glove demand globally, it will continue with its capacity expansion plans. To date, all 12 production lines at Plant 6 of the Next Generation Complex have been fully commissioned. Meanwhile, four of the 10 lines at Plant 7 have been commissioned — whereupon full commissioned, Plant 7 will have an annual installed capacity of 2.7 billion pieces.
"With the progressive commissioning of Plant 7, the group's annual installed capacity is expected to increase to 44 billion pieces by FY22," it noted.
Hartalega opined that demand for rubber gloves will continue to remain strong amid the Covid-19 pandemic, and with cases continuing to elevate in countries and regions such as the US, the UK and Latin America.
It also noted the sector is expected to see a structural step-up in demand on the back of greater glove usage in emerging markets.
Lam Jian Wyn & Kathy Fong