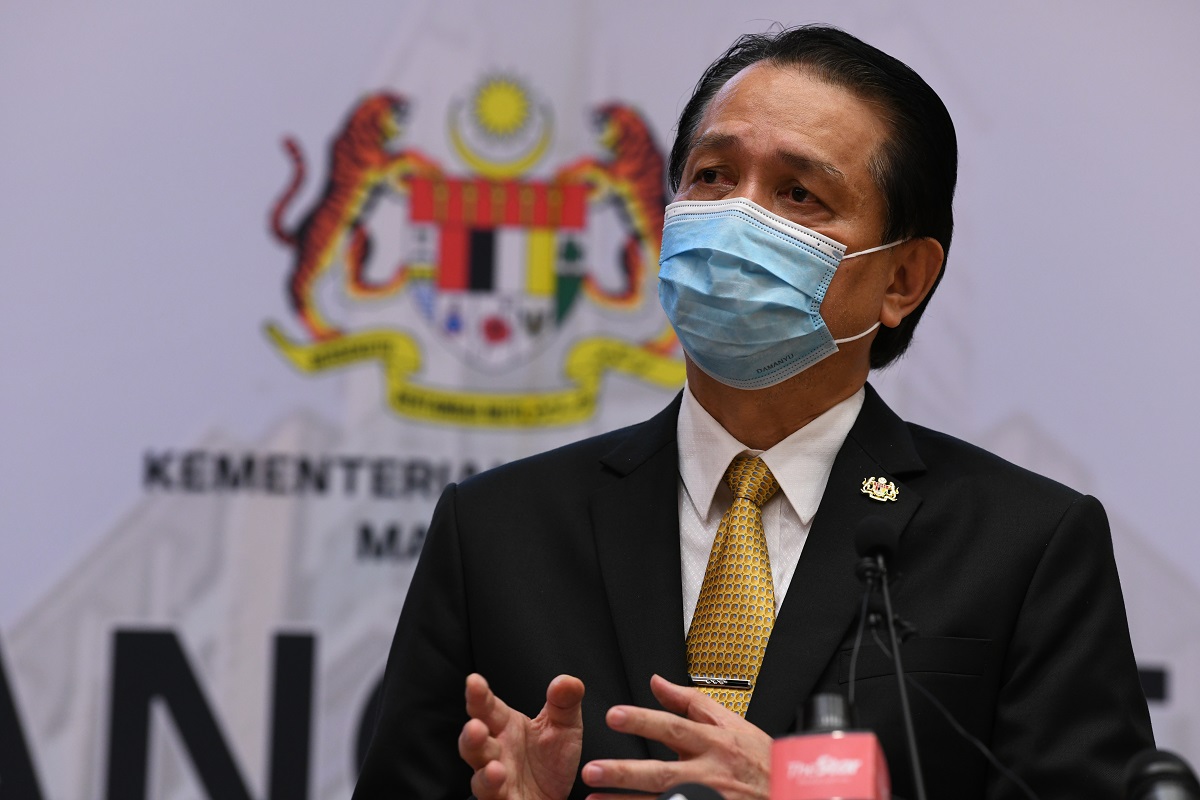 KUALA LUMPUR (Jan 25): Health director-general Tan Sri Dr Noor Hisham Abdullah expressed his hope that the number of new Covid-19 cases in Malaysia will stabilise in two weeks, adding that the Health Ministry is targeting the country to record double-digit cases in May. 
Speaking to the media in a virtual briefing today, Dr Noor Hisham said R-Nought (R0), the rate of infectivity, was down to 1.06 today from a high of 1.2.
R0, an indicator of how contagious the infection is, shows the average number of people who will contract the disease from a single infected person.
"Perhaps tomorrow, it will be lower than 1.06, we hope the number [of R-Nought] will be less than one. Hopefully in two weeks, we will avoid spikes and see stability [in new cases]," he said.
Dr Noor Hisham also added the ministry does not want to extend the Movement Control Order (MCO) which is scheduled to end on Feb 4.
"We have implemented the MCO on Jan 13 and we decided to extend the MCO until Feb 4, we do not want to extend the MCO because this will affect our economy. So we must balance between our economy and health," he added.
Furthermore, he said, after the MCO, the Conditional Movement Control Order (CMCO) will be implemented.
"If the MCO is for four weeks, then this will be followed with CMCO, so maybe CMCO will be enforced for three months until May.
"We expect the number of daily new infections to drop to double-digit cases in May," said Dr Noor Hisham.
Today, the country's new cases dropped to 3,048 from 3,346 reported yesterday — marking the lowest cases reported in 10 days, with active cases, which carry high transmission risks, at 41,076.
The country's total cases climbed to 186,849 from just 115,078 reported as at Jan 1.
Read also:
Allaying lockdown fears, Noor Hisham says MCO will likely end on Feb 4 followed by three-month CMCO
Malaysia reports 3,048 new Covid-19 infections a year after first case was detected