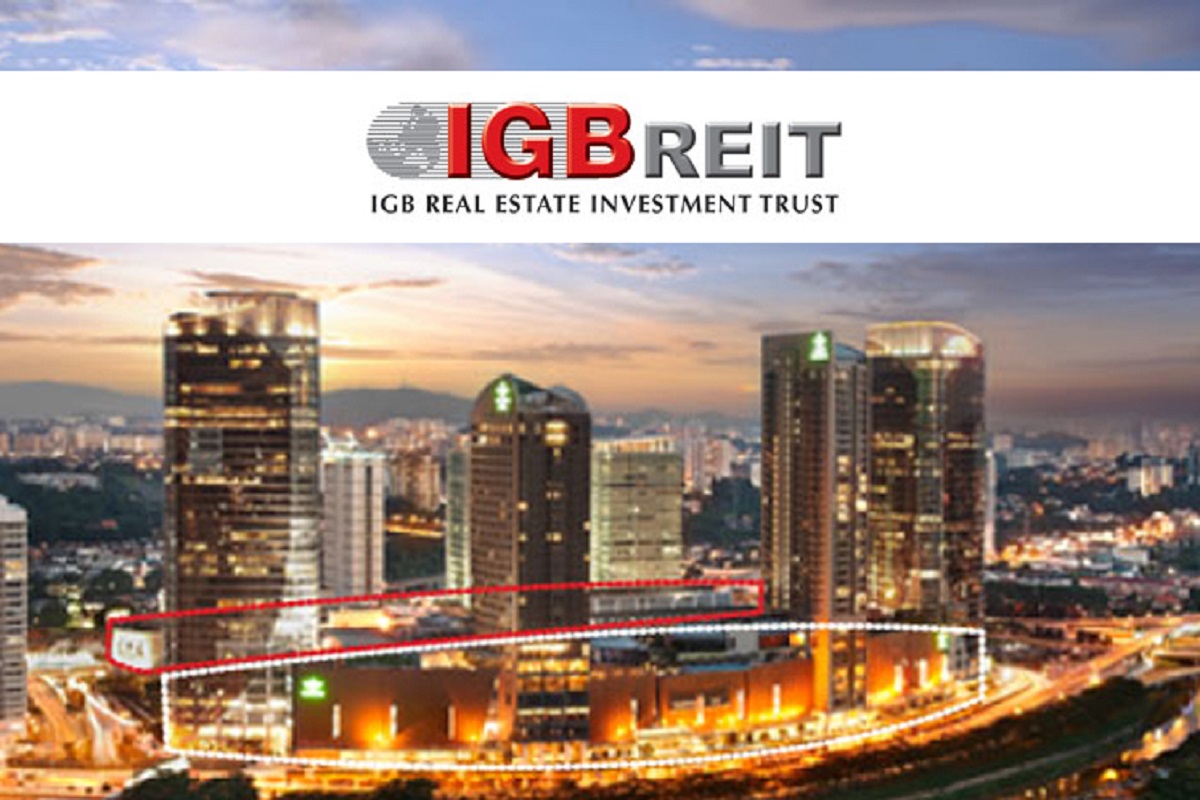 KUALA LUMPUR (Jan 25): IGB Real Estate Investment Trust (IGB REIT)'s net property income for the fourth quarter ended Dec 31, 2020 slipped 3.12% to RM93.09 million, from RM96.09 million a year ago, mainly due to a higher allowance for impairment of trade receivables.
Quarterly revenue rose 5.65% to RM147.51 million from RM139.61 million a year ago, the REIT said in a filing to Bursa Malaysia.
The manager has approved a distribution of 95% of the trust's quarterly distributable income, amounting to RM74.3 million or 2.08 sen per unit, to be paid on Feb 26.
For the full year, IGB REIT's net property income fell 20.59% to RM316.68 million, from RM398.79 million in the previous year. Revenue for the 12 months dropped 15.74% to RM465.24 million, from RM552.13 million previously.
"The lower gross revenue and net property income are mainly due to the rental support provided to tenants, lower car park income and higher allowance for impairment of trade receivables arising from the Covid-19 pandemic and resultant movement control orders (MCOs)," said the REIT.
IGB REIT said the outlook for business recovery for the retailers did not look promising.
It said the impact of the second MCO, including lower shoppers' footfall, lesser car traffic volume and higher temporary closure of retail shops, will adversely affect the financial performance of retail centres, especially shopping malls.
Retail sales in the first quarter of 2021 are not expected to perform well despite the Chinese New Year festivities, it added.
"Still, IGB REIT is determined to stay resilient throughout the Covid-19 pandemic. It remains committed to bringing about long-term value for its stakeholders," the trust said.
IGB REIT units closed unchanged at RM1.64 today, valuing the trust at RM5.84 billion.