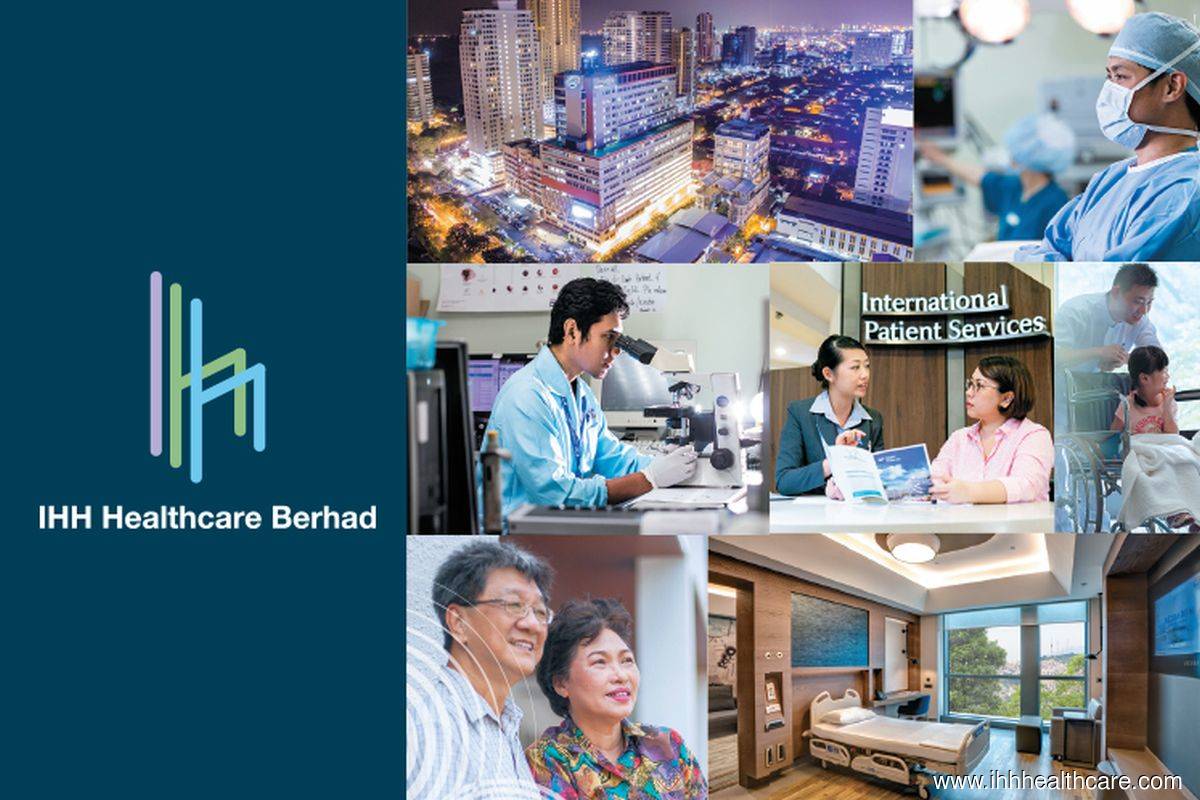 KUALA LUMPUR (Sept 22): IHH Healthcare Bhd's share price slipped below RM6 for the first time in more than a year on Thursday (Sept 22) amid broader market weakness, and after India's Supreme Court refused to lift the stay on IHH's open offer for Fortis Healthcare Ltd shares.
IHH fell as much as 15 sen or 2.46% to RM5.95, before closing the day at RM6, on a volume of 4.14 million shares. At RM6, the group is valued at RM52.8 billion.
The stock had last traded below RM6 on Aug 26, 2021, when it closed at RM5.84.
India's top court on Thursday ordered a forensic audit of the Fortis-IHH deal in 2018, and refused to allow the open offer from IHH to proceed, according to media reports.
The court sought a probe into the sale of shares in Fortis by lenders and transfer of money to RHT Health Trust on a petition filed by Japanese drug maker Daiichi Sankyo Co. A lower court will decide on whether the open offer for Fortis can be allowed based on the evidence it gets, Bloomberg reported.
Daiichi had acquired pharmaceutical firm Ranbaxy in 2008 from Malvinder Singh and Shivinder Singh, who are also the former owners of Fortis.
The Indian court on Thursday also sentenced the Singh brothers to six months in jail, on charges of contempt of court. Daiichi is seeking execution of a US$500 million award in the Delhi High Court against the Singh brothers, who are already in jail on separate fraud and money laundering charges.
IHH Healthcare had acquired a 31% controlling stake in Fortis in August 2018, triggering an open offer to acquire another 26% of Fortis shares from the market. The Indian Supreme Court, however, stayed the open offer in December 2018, after Daiichi filed a plea against it.
Fortis shares plunged as much as 20% on Thursday, the most since February 2018, during trading in Mumbai after the court ruling.
Meanwhile, IHH in a bourse filing, said the group has been advised by its Indian counsel to wait for the written judgement before announcing the court decision.
"IHH is in the process of obtaining the written judgement from the Supreme Court of India and seeking legal advice on the impact thereof on the transaction," the group said.
Read also:
Top Indian court orders forensic audit on Fortis-IHH Healthcare share sale