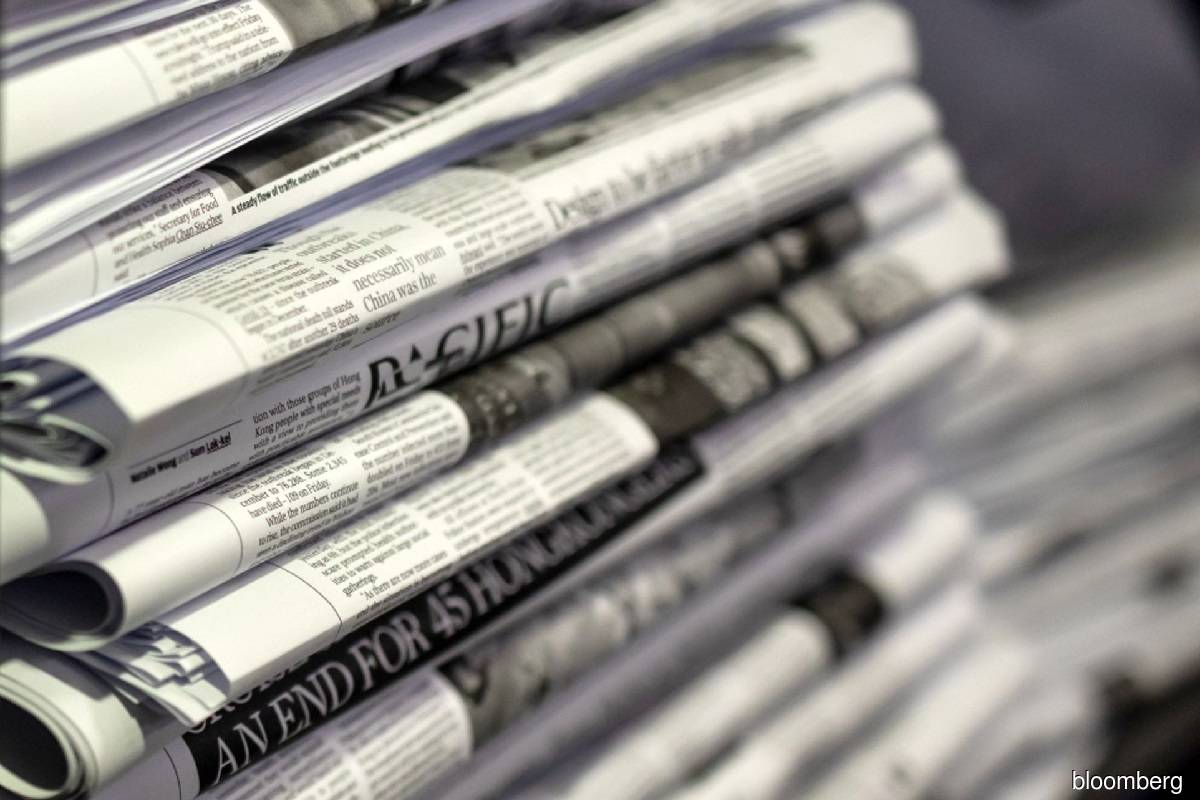 KUALA LUMPUR (June 24): Interest in news and overall news consumption has declined considerably in many countries while trust has fallen back almost everywhere — although it mostly remains higher than before the coronavirus crisis began.
In the "Digital News Report 2022" released recently by the Reuters Institute for the Study of Journalism and University of Oxford, it was stated that news fatigue was setting in — not just around Covid-19 but around politics and a range of other subjects — with the number of people actively avoiding news increasing markedly.
The report highlighted that since the main data set was collected in early February, a new threat to global security had emerged in the form of Russia's invasion of Ukraine.
It said this event clearly increased news consumption across all news sources, but a second Digital News Report survey in five countries undertaken in early April saw further levels of selective avoidance, even in countries like Poland and Germany that had been directly impacted by the conflict.
A clear through line in this year's report was the changing habits of younger groups, specifically those under 30, whom news organisations often struggle to reach.
The report found that this group that has grown up with social media was not just different but more different than they were in the past.
This year's data confirmed how the various shocks of the last few years, including the coronavirus pandemic, had further accelerated structural shifts towards a more digital, mobile, and platform-dominated media environment, with further implications for the business models and formats of journalism.
The 11th edition of the Digital News Report, based on data from six continents and 46 markets, aims to cast light on the key issues that face the industry.
The more global sample, which since 2021 has included India, Indonesia, Thailand, Nigeria, Colombia, and Peru, provided some understanding of how differently the news environment operated outside the United States and Europe.
Trust
Trust in the news had fallen in almost half the countries in the survey, and risen in just seven, partly reversing the gains made at the height of the coronavirus pandemic.
On average, around four in 10 of the total sample (42%) said they trusted most news most of the time.
Finland remained the country with the highest level of overall trust (69%), while news trust in the USA had fallen by a further three percentage points and remained the lowest (26%) in the survey.
Consumption
Consumption of traditional media, such as TV and print, declined further in the last year in almost all markets (pre-Ukraine invasion), with online and social consumption not making up the gap.
While the majority remained very engaged, others were turning away from the news media and in some cases disconnecting from news altogether.
Interest in news has fallen sharply across markets, from 63% in 2017 to 51% in 2022.
Avoidance
Meanwhile, the proportion of news consumers who said they avoided news, often or sometimes, had increased sharply across countries.
This type of selective avoidance had doubled in both Brazil (54%) and the UK (46%) over the last five years, with many respondents saying news had a negative effect on their mood.
A significant proportion of younger and less educated people said they avoided news because it could be hard to follow or understand — suggesting that the news media could do much more to simplify language and better explain or contextualise complex stories.
False information
Global concerns about false and misleading information remained stable this year, ranging from 72% in Kenya and Nigeria to just 32% in Germany and 31% in Austria.
People said they had seen more false information about coronavirus than about politics in most countries, but the situation was reversed in Turkey, Kenya, and the Philippines, amongst others.
Social network
Facebook remained the most-used social network for news but users were more likely to say they saw too much news in their feed compared with on other networks.
While older groups remained loyal to the platform, the youngest generation had switched much of its attention to more visual networks over the last three years.
TikTok had become the fastest growing network in this year's survey, reaching 40% of those aged 18–24 years, with 15% using the platform for news.
Usage was much higher in parts of Latin America, Asia, and Africa than it was in the United States or Northern Europe.
Telegram had also grown significantly in some markets, providing a flexible alternative to Meta-owned WhatsApp.