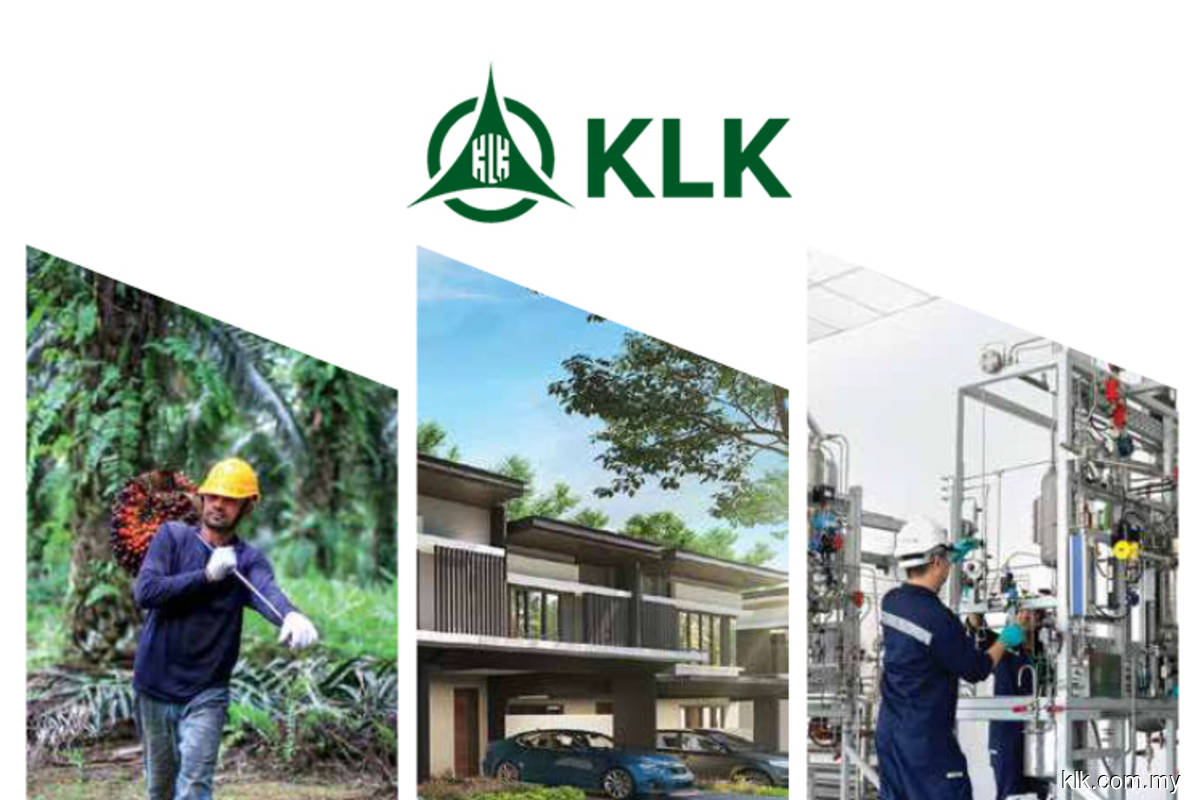 KUALA LUMPUR (Jan 7): Kuala Lumpur Kepong Bhd's (KLK) expansion into medical gloves could raise the forecasted net profit for the group by 4% to 7% for the financial year ending Sept 30, 2022 (FY22) and FY23, said CGS-CIMB Research in a note today.
After hosting a tour with KLK's management, the research house's analysts Ivy Ng and Nagulan Ravi said they estimated that KLK's new medical glove plant could contribute RM35 million and RM66 million net profit for FY22 and FY23 respectively.
According to the note, KLK is currently building a medical glove plant, which will have 15 production lines and can produce up to 4.5 billion pieces of gloves per annum with an estimated capital expenditure (capex) of RM200 million.
The production lines will come on stream progressively from end-2021, they said.
They also noted that they are more positive on KLK following the meeting due to improving plantation earnings prospects, in line with rising crude palm oil (CPO) prices.
"There is also potential earnings upside from its plans to expand its refining, oleochemical and glove capacities in FY22/FY23," they said.
Citing management, the analysts highlighted that KLK had a capex plan of RM1 billion for FY21, out of which around RM200 million will be allocated for the medical glove plant and another RM200 million for its new refinery in Indonesia.
The group is also planning to rebuild two palm oil mills in Sabah and had allocated capex for its replanting plan of 10,000 hectare (ha) of oil palm estates, they said.
According to them, KLK is targeting a 10% increase in fresh fruit bunch (FFB) output for FY21 (versus -4% in FY20), driven partly by a recovery from a low base.
For the first two months of FY21 (2MFY21), the group posted flattish output due to a slower-than-expected recovery in yields from its Sabah estates.
"The group also shared its concerns about the labour shortage issue at its Malaysian estates due to a freeze on intake of foreign workers as this had started to lead to crop losses," they said.
They highlighted that KLK maintained its goal to achieve a CPO yield of six tonnes per ha (+25% from 4.81 tonnes/ha in FY20) via improved management and mechanisation efforts.
The group plans to replant 10,000ha of estates in FY21, they said.
"KLK indicated that it typically sells forward around 40% of its CPO output from Malaysia and is of the view that the average CPO price could stay above RM3,000 per tonne in the first half of 2021.
"KLK also revealed that the CPO price in Indonesia is currently at RM2,800-RM2,900 per tonne or at around [an] RM1,000 per tonne discount to Malaysia's CPO ASP (average selling price) due to a higher CPO export levy," they said.
Meanwhile, they gathered that the revised export levy in Indonesia had improved the group's refining margins in the country.
"However, this also resulted in a significant cost advantage for Indonesian oleochemical producers. This, coupled with concerns over rising raw material cost, has led KLK to take a more cautious view on earnings prospects for its oleochemical division," they said.
Ng and Ravi also maintained their "hold" rating and target price (TP) of RM24.80 for KLK due to limited share price upside.
At the time of writing today, KLK was 14 sen or 0.59% higher at RM23.92, valuing the group at RM25.75 billion.