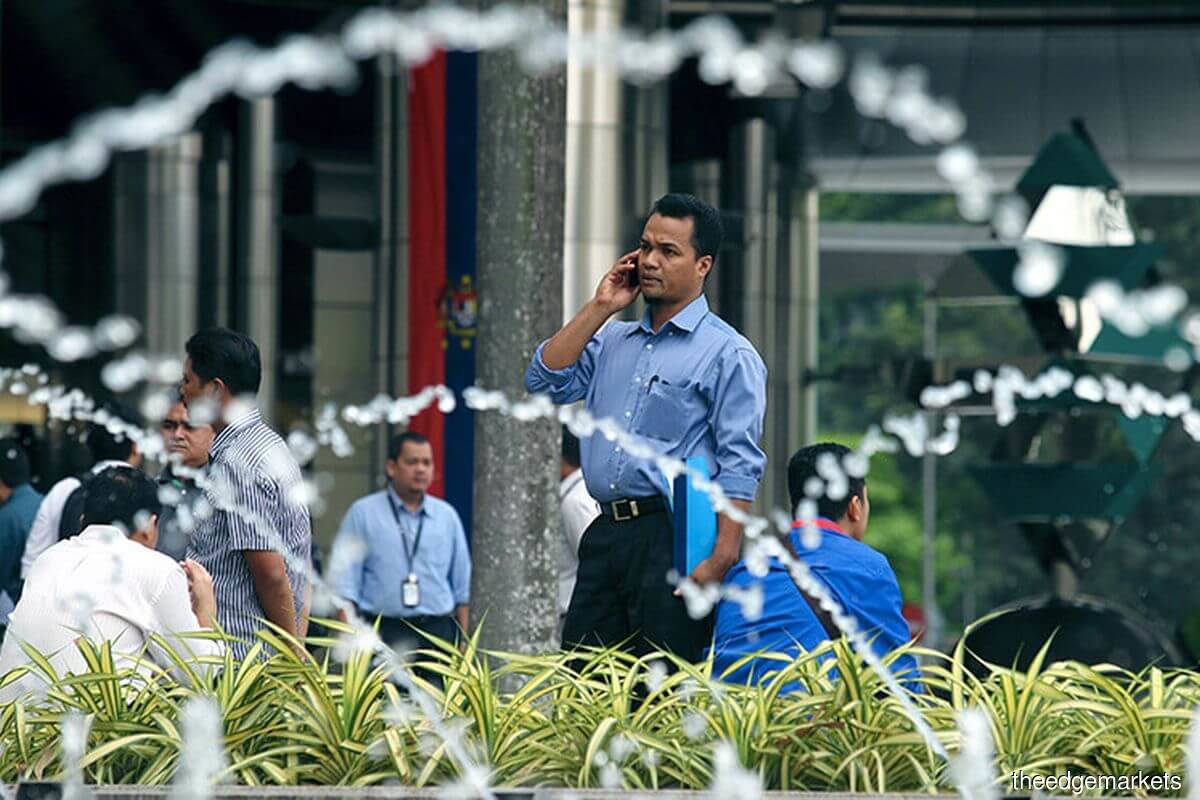 KUALA LUMPUR (Oct 7): More than half of Malaysian knowledge workers (66%) have taken on a secondary source of income, as the seek additional means to alleviate  financial pressures.
In a poll by human resource, payroll and benefits platform Employment Hero, this was the highest rate out of all countries surveyed (Singapore 56%; Australia 51%; New Zealand 51%, and United Kingdom 38%).
According to the firm's 2022 Remote Work Report released on Wednesday (Oct 5), which polled over 1,000 Malaysian knowledge workers, Gen Z and Millennials aged 18-35 were the main drivers of this trend, with 49% of 18-24 and 42% of 25-34 year olds having a secondary job or business venture.
It said that overwhelmingly, those with additional income streams view this as a positive, with 77% saying it has greatly improved their quality of life.
It said most employees (78%) also believe their productivity at work is not affected by having other income streams; 38% of those who were able to work on their secondary income during working hours have attributed this to the flexibility they receive by working remotely or in a hybrid setting.
The report said while most employees largely worked remote or in a hybrid style from 2020 and 2021 during the Movement Control Order (MCO), the return to a post-pandemic 'normal' saw over half of the workforce (55%) returning to the office full-time in 2022.
Of these, 43% stated their return was due to their employer's directive, it said.
However, 88% of Malaysian employees are keen to work remotely at least once a week.
The driving force of this trend are Gen Zs, with 93% of those aged 18 - 24 preferring to work remotely at least one day a week.
Remote and hybrid work were also seen as being better for work-life balance, personal finances, and preventing climate change, allowing Malaysians to delegate time between home and work, save on food and transportation, and reduce carbon emissions from commuting.
The firm said Malaysians also believe remote working supports diversity, equity and inclusion (DEI).
Out of those surveyed from marginalised groups, 60% agree that remote work protects them from discrimination, and 40% said workplace culture improved for them while they worked remotely.
However, while employees are eager to embrace remote and hybrid work, many are also aware that their activity is monitored.
Some 61% of employees said their employers use tracking or activity monitoring systems, including productivity-tracking algorithms (24%), video recording or screenshot logs (12%) and keystroke logging (10%).
Despite this, Malaysian employees had the most positive view and degree of trust for technology and machine learning in the workplace, compared to the other countries surveyed.
Employment Hero chief people officer Alex Hattingh said out of all the countries surveyed in the report, Malaysians stand out as viewing a secondary income as a positive – and maybe even necessary – addition to their lives.
"It demonstrates a keenness to take on new challenges and shows their capability to juggle various responsibilities without letting it affect their productivity at work.
"Employers would be wise to remember this, especially when dealing with the younger generations in the workforce," she said.