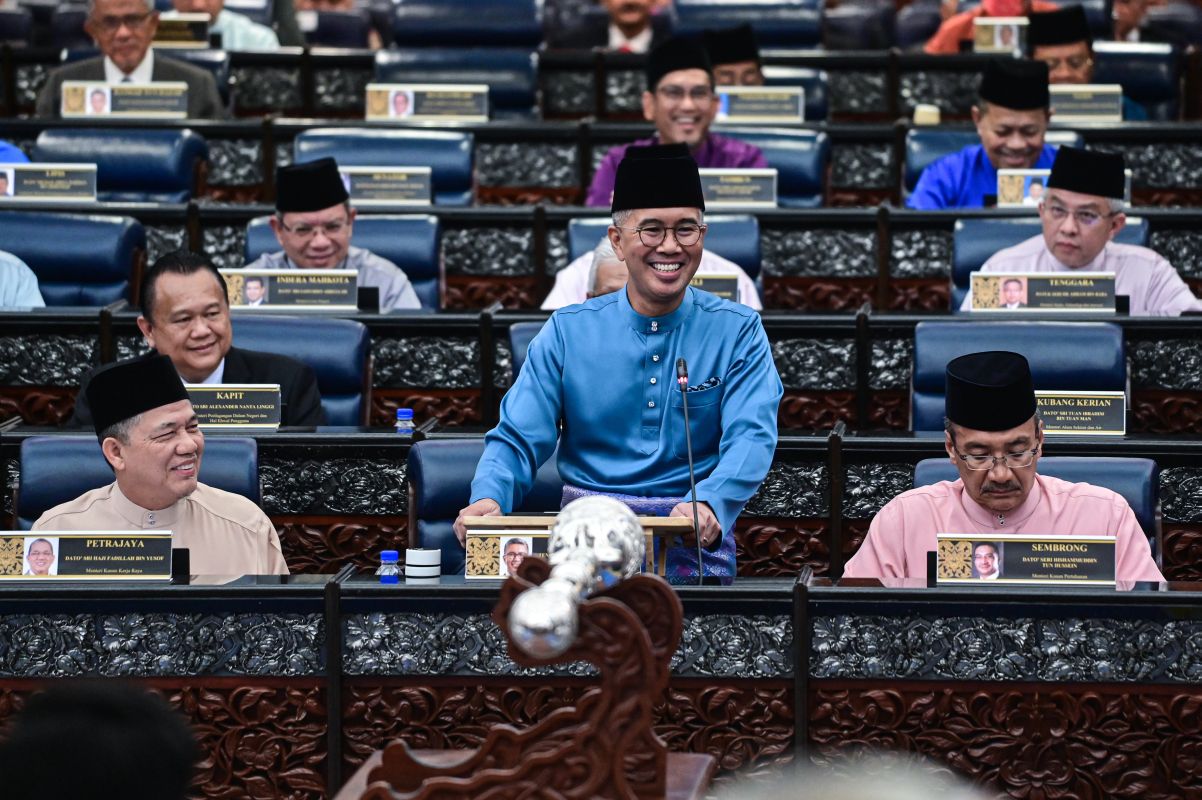 KUALA LUMPUR (Oct 7): The Ministry of Finance (MoF) unveiled a national Budget in which the government will continue its spending spree with total expenditure of RM372.3 billion in 2023.
The allocation of RM372.3 billion is the largest ever national budget that has been tabled at the Parliament, 12.1% higher compared with RM332.1 billion budgeted for 2022.  
However, the government's expenditure in 2022 is higher than the amount budgeted. The revised Budget for 2022 has expanded to RM385.3 billionm which is 12% higher than the initial budget, according to the Economic Report 2022/23 released by MoF.
The budget was unveiled with a projected slower annual economic growth of 4%-5% in 2023 compared 6.5%-7% in 2022.
Finance Minister Tengku Datuk Seri Zafrul Abdul Aziz told the Dewan Rakyat on Friday that the national Budget allocates RM272.3 billion for operating expenditure, RM95 billion for development expenditure (DE) and RM5 billion for the Covid-19 Fund.
The DE of RM95 billion is possibly the highest allocation for development based on historical data compiled by The Edge.
Malaysia's fiscal deficit-to-gross domestic product (GDP) is projected to drop to 5.5% in 2023 from 5.8% this year.
This came in line with ongoing economic recovery and expected lower healthcare spending after the country entered into the endemic phase of Covid-19 and normalisation of most economic activities.
Tengku Zafrul also revised the official forecast for GDP to 6.5%-7%, up from 5.3%-6.3% in view of the stronger economic growth in the first half of this year.
However, the Minister said the outlook for 2023 is getting even more uncertain, and Malaysia is not exempted from these challenges, hence the government is projecting GDP growth of 4%-5% for 2023.
"Although the Budget 2023 allocation is the largest in history, the government will remain responsible in its fiscal policy," said Tengku Zafrul.
The Minister said Budget 2023 is drafted based on "3R" principles, namely being responsive, responsible and reformist.
Note that the projected government revenue of RM272.6 billion is only slightly higher than the RM272.3 billion of operating expenditure.
Under Budget 2023, Tengku Zafrul announced higher cash handouts via Bantuan Keluarga Malaysia and a tax cut to personal income tax by two percentage points for the RM50,000-RM100,000 income band.
The Minister said this would increase the people's income by about RM800 million and benefit the M40 income group.
Tengku Zafurl said the Ministry of Education will continue to get the largest allocation under Budget 2023, up to RM55.6 billion from RM52.6 billion under Budget 2022.
Get our comprehensive coverage of Budget 2023 here.