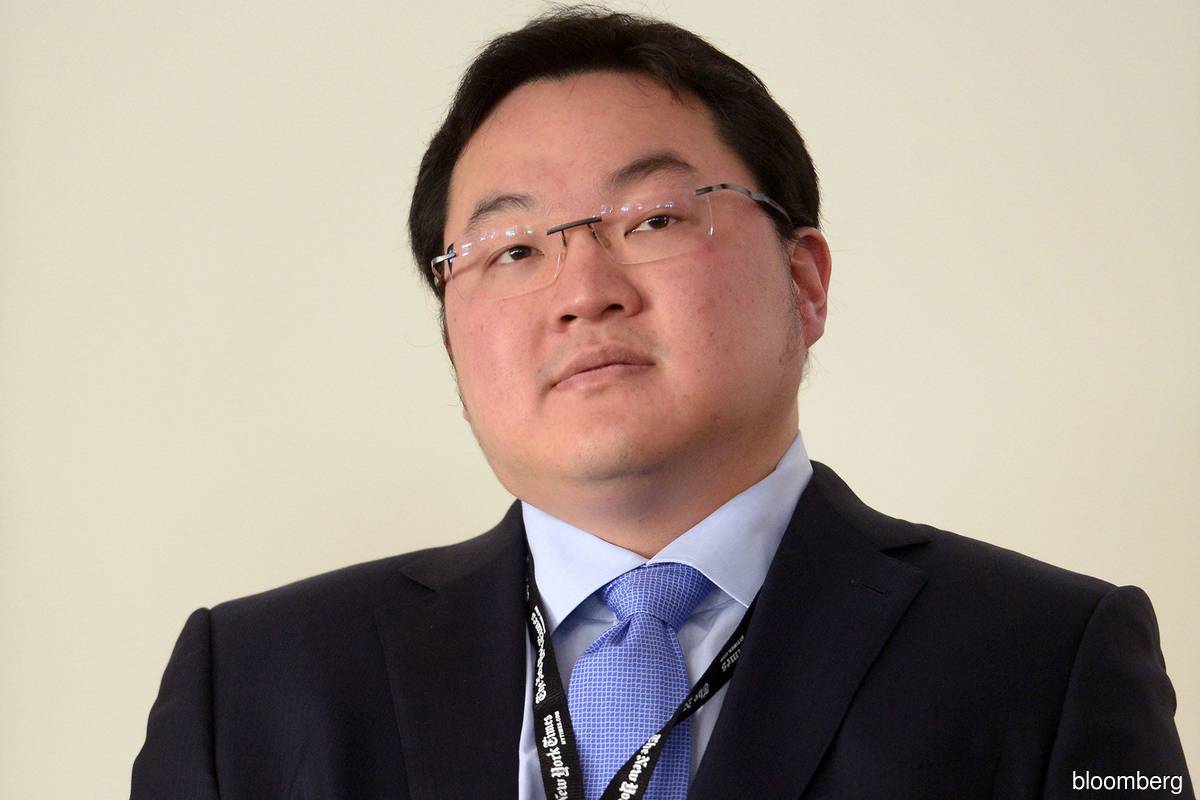 KUALA LUMPUR (May 25): The High Court on Wednesday (May 25) upheld the Mareva injunction imposed against fugitive businessman Low Taek Jho (Jho Low) and his father Tan Sri Larry Low Hock Peng in a bid to freeze and recover US$1.432 billion of assets where it was earlier granted ex parte two months ago.
This follows Justice Hayatul Akmal Abdul Aziz hearing the inter partes injunction application on Wednesday, and agreed to grant the Mareva injunction on an inter partes (between the parties) basis following submissions from 1Malaysia Development Bhd (1MDB) counsel Siva Kumar Kanagasabai.
Siva Kumar who appeared with Dhanyaa Shreeya, Jeremiah Ch'ng and Tommy Lim of Messrs Skrine confirmed with theedgemarkets.com the development in the online court proceedings.
He added that the court also granted supplementary orders that included that personal service of the inter partes order be dispensed with, and service by leaving a copy at the duo's last known address at the Tanjung Bungah bungalow and serving on their solicitor on record.
The court also ordered Jho Low and Hock Peng to comply with the Mareva disclosure order to the court (of assets of up to US$1.432 billion) and also their whereabouts within 14 days of receiving the order through their solicitor.
Failing to do so (within 14 days) would mean that they would be debarred from being heard in the proceedings, their defence being struck out and that 1MDB is allowed to consider entering a judgement against both Jho Low and Hock Peng.
According to Siva Kumar, Justice Hayatul Akmal also allowed 1MDB's application to amend its writ but it relates to minor issues over the calculation of the claim.
Lawyers Chang Mun Foong and Oh Chong Ghee appeared for Jho Low's mother Puan Sri Goh Gaik Ewe and as solicitors on record for Jho Low and Hock Peng. However, Chang and Oh did not submit on the matter for Jho Low and Hock Peng as they had applied to terminate their appointments as their lawyers.
Following this, Justice Hayatul Akmal also ordered Jho Low and Hock Peng to pay costs of RM5,000 to 1MDB. She also fixed June 13 for further case management.
On March 15, Justice Hayatul Akmal granted the Mareva injunction against both Jho Low and Hock Peng on an ex parte (one-party) basis and made the discovery order before inter partes were heard on Wednesday.
However, Jho Low and Hock Peng filed an application to set aside the Mareva injunction imposed on them later in March.
But last month, all of a sudden both terminated the service of their solicitor Messrs Valen, Oh and Partners. Earlier this month, Justice Hayatul Akmal did not allow Messrs Valen, Oh and Partners to discharge themselves until the papers are directly served on Jho Low and Hock Peng.
1MDB and its four subsidiaries 1MDB Energy Holdings Ltd, 1MDB Energy Ltd, Global Diversified Investment Co Ltd (previously known as 1MDB Global Investments Ltd) and 1MDB Energy (Langat) Ltd filed the US$3.78 billion suit in May last year, where they named Jho Low, Hock Peng and Goh, along with Jho Low's associate Eric Tan Kim Loong and two of the fugitive financier's siblings, namely May Lin and Taek Szen, as defendants in the suit.
The companies are also seeking US$3.5 million allegedly received by May Lin and US$27.5 million allegedly received by Taek Szen, in addition to US$1.695 million worth of jewellery from Goh.
The plaintiffs are seeking a return of the funds in addition to damages to be assessed by the court.
Read also:
Mareva injunction imposed on Jho Low and his father to freeze US$1.432b
FBI officer tells court Jho Low stole US$1.42b of 1MDB money while Najib received US$756m
Jho Low terminates law firm representing him and dad in 1MDB suit
Jho Low's law firm may need to locate him to discharge itself from US$3b 1MDB suit