This article first appeared in The Edge Malaysia Weekly, on October 4, 2021 - October 10, 2021.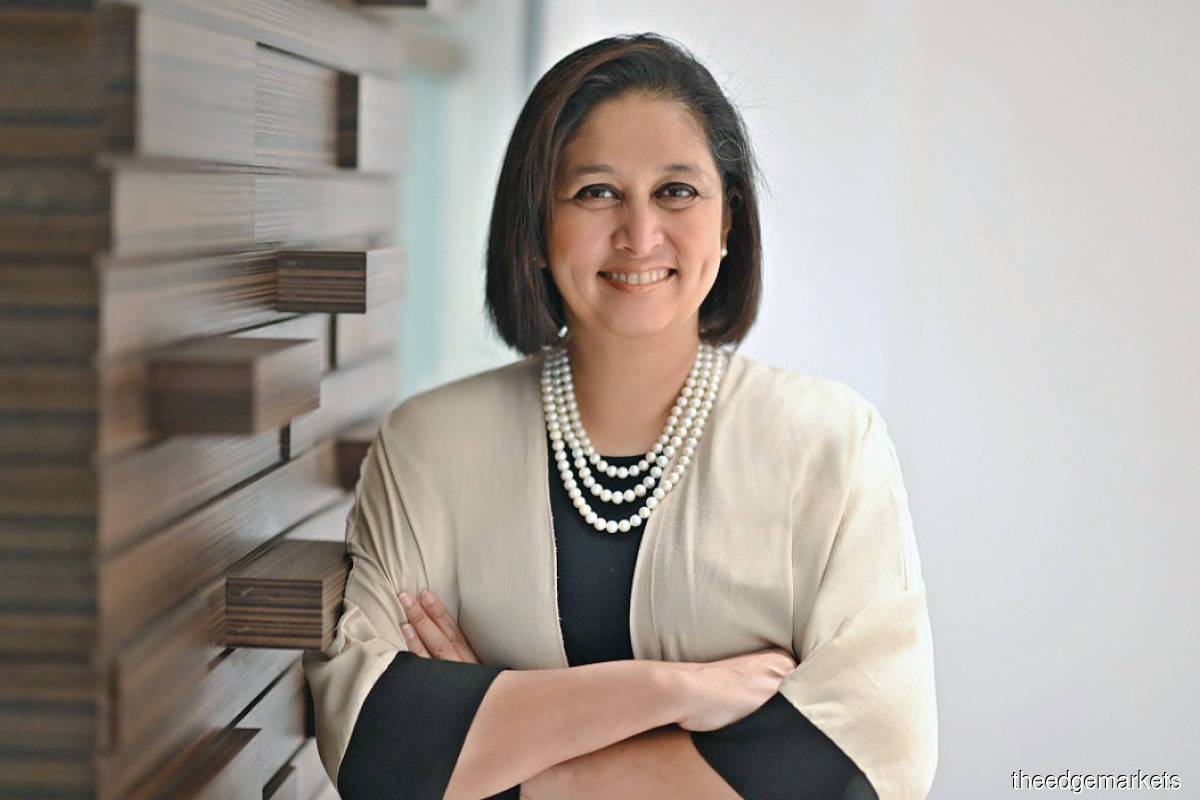 MID-TIER companies (MTCs) are increasingly coming under focus, with attention centred on ensuring that this segment of companies has access to funding as they look to grow in a post-Covid-19 world.
The Securities Commission Malaysia (SC) clearly states in its latest Capital Market Masterplan released two weeks ago that MTCs will be a key development focus for SC in the coming years.
SC's affiliate, Capital Markets Malaysia (CCM), recently introduced a 12-month programme — known as "Elevate" — to assist local MTCs in their efforts to raise funds through the capital market.
"If you look at most of the programmes offered in Malaysia today, they are targeted mainly at SMEs (small and medium enterprises), given that they form the backbone of the economy and are the ones that need the extra helping hand. [However], there are not that many programmes for MTCs. The mid-tier players have independently been addressing their business growth," CMM general manager Zalina Shamsudin tells The Edge in an interview.
"So, we felt that there was an opportunity for us to step in and provide that guidance, and that's why we came up with the programme, which we feel will benefit them."
Zalina estimates that there are 10,000 MTCs in Malaysia. MTCs — as defined by the Malaysian Trade Development Corporation (Matrade) — are manufacturing sector enterprises with an annual revenue of RM50 million to RM500 million, and service sector enterprises with an annual revenue of RM20 million to RM200 million.
For perspective, there were 1,151,339 SMEs in Malaysia as at end-2020, or 97.2% of total business establishments, based on data from the Department of Statistics Malaysia. Of these, 18,289 were medium, 229,876 were small and 903,174 were micro companies.
In its Capital Market Masterplan that runs from 2021 to 2025, SC notes that MTCs have outgrown existing financing avenues for micro, small and medium enterprises (MSMEs), but are still too small for traditional public markets.
"Currently, MTCs are heavily reliant on banks and, to some extent, private equity (PE) firms [for funding], but might require more sophisticated and bespoke financing options to make the leap to the next stage. This segment of companies will be a key development focus for SC in the coming years to offer financing options that will enable them to accelerate their growth, including potential expansion to other business verticals or overseas markets," it says.
According to Zalina, MTCs will, through the Elevate programme, be trained to identify the best funding avenue among sources such as banks, venture capital and PE firms.
It makes good sense for Malaysia to focus on the development of MTCs, says Bank Islam chief economist Dr Mohd Afzanizam Abdul Rashid. He notes that large corporations are increasingly tapping technology, resulting in better productivity gains but lower requirement for labour.
"It's important that we find a way to create more jobs that could absorb the excess labour supply. By focusing on MTCs, it could result in higher demand for labour. It could also promote entrepreneurship," he tells The Edge.
Problems MTCs face In designing its Elevate programme, CMM spoke to many MTCs in an effort to understand the problems they face.
"Their problem statements were varied," says Zalina. "We found that a lot of MTCs are at a stage where the founder has children or grandchildren coming on board the company, so you have first-, second- and third-generation family members all having different views on how they want to grow the company. They want a third party to come in to provide a professional view. So, that was one area that we felt needed support."
Other MTCs had founders who wanted to exit the business as they do not have family members to pass it on to. However, they do not know how much to sell their business for because they do not know how to value it, or find it difficult to settle on a valuation that is aligned to what an external consultant may ascribe.
"So, we find that, yes, some of them have problems with fundraising … and it could be because their strategy for the future could be worked on more, or their governance structure needed to be improved, or even that they don't have the right team to pitch [for funding]," Zalina says.
Interestingly, many MTCs struggle in terms of "selling their story" to potential investors simply because they lack the right team of people to do it.
"The person selling the story needs to be someone who is passionate and addresses all the concerns investors have and, sometimes, companies don't have that right person or team for this because they're just so busy running the business.
"But if you don't have an elevator pitch, and you can't get [investors'] interest in the first minute, then it's going to be challenging. So, that's another area that we also looked at in our programme," Zalina remarks.
She says, apart from Elevate, which kicked off its first programme last December, the only other grooming programmes for MTCs are by Matrade and Endeavor Malaysia, a private sector initiative. Matrade has so far groomed 275 MTCs under its Mid-Tier Companies Development Programme introduced in 2014.
According to CCM's website, Elevate entails six months of a business professionalisation boot camp and six months of a mentoring and networking programme.
The programme, which runs twice a year — in June and December — is substantially subsidised by the Capital Markets Development Fund. MTCs are required to pay a fee of RM6,360 per participant, which they can claim from the Human Resources Development Fund.