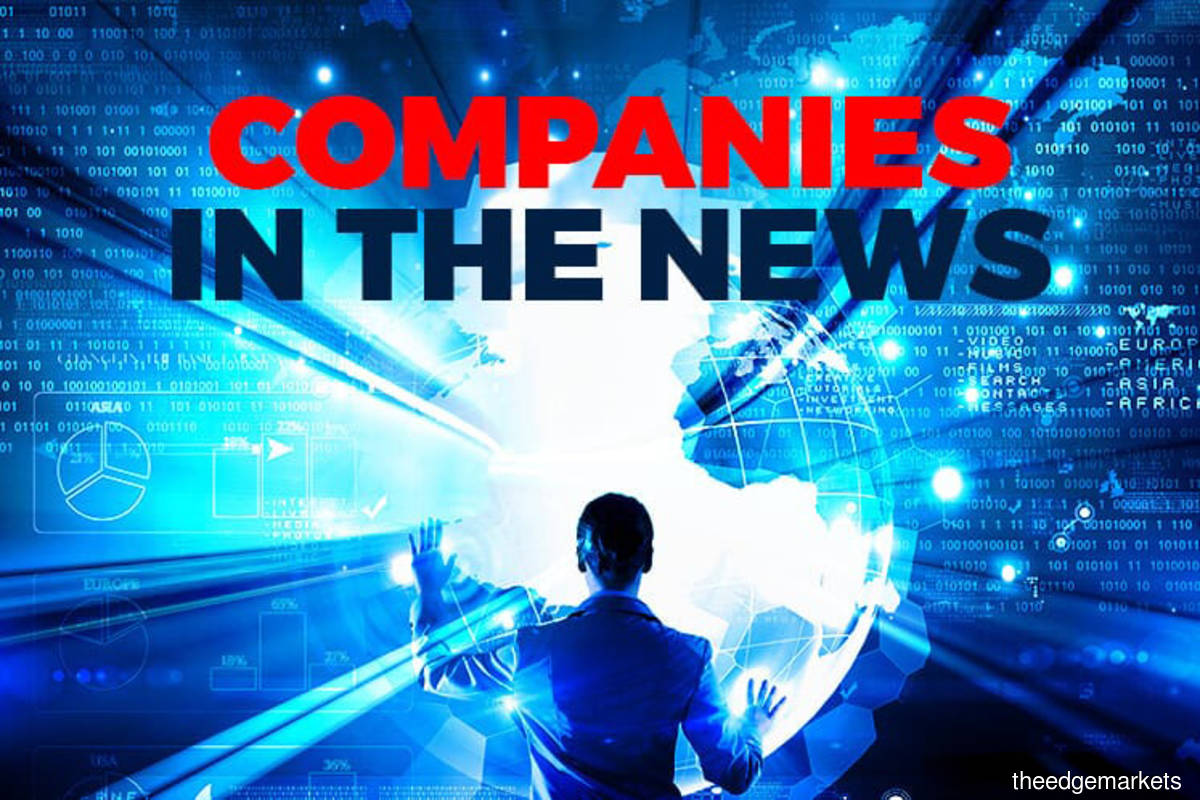 KUALA LUMPUR (Jan 17): Based on corporate announcements and news flow on Monday (Jan 17), companies that may be in focus on Wednesday (Jan 19) include NWP Holdings Bhd, KPower Bhd, Serba Dinamik Bhd, Sarawak Consolidated Industries Bhd (SCIB), Eco World Development Group Bhd (EcoWorld), GFM Services Bhd, Fraser & Neave Holdings Bhd (F&N), Sunway Bhd, Ancom Bhd, Malaysia Airports Holdings Bhd (MAHB), Malaysia Building Society Bhd (MBSB), SMTrack Bhd, Country Heights Holdings Bhd, Jiankun International Bhd, Sersol Bhd, Techna-X Bhd and MQ Technology Bhd.
NWP Holdings Bhd has sued its managing director Datuk Seri Kee Soon Ling and independent non-executive director Yew Onn Chong over alleged fraudulent transactions. The timber products manufacturer said the new management of the group had discovered a series of fraudulent transactions allegedly undertaken by Kee and Yew from 2016 to 2021, which had caused NWP and its subsidiaries to suffer losses and damages. It added that Kee and Yew had permitted and/or authorised the fraudulent transactions to be recorded and captured in NWP's consolidated financial statements, which were submitted to Bursa Malaysia. Therefore, the group is seeking RM6.5 million in damages from Kee and Yew, as well as an order to bar the two men from being directors of the group for five years, and
restrain them from exercising the voting rights attached to the ordinary shares of the group. 
Datuk Mohd Abdul Karim Abdullah has ceased to be a substantial shareholder in construction and engineering solutions player KPower Bhd (formerly Kumpulan Powernet Bhd). Abdul Karim had disposed of 79.05 million shares in a series of transactions that took place between February 2021 and January 2022, and it had received notice of his cessation as a major shareholder on Jan 13. Abdul Karim, who is also the Managing Director and CEO of Serba Dinamik Bhd, is currently facing a charge by the Securities Commission Malaysia in relation to the oil and gas outfit's submission of a false financial statement to Bursa Malaysia.
Meanwhile, KPower has redesignated its deputy chairman Mustakim Mat Nun to be its executive chairman with immediate effect. In his role as executive chairman, Mustakim, 48, will be responsible to lead KPower's board of directors and oversee the group's business. The chairman's post was previously left vacant after Abdul Karim resigned as the non-independent non-executive chairman on Dec 14, "in order to pursue other matters". Mustakim is also currently the group's managing director.
Trading in the shares of Sarawak Consolidated Industries Bhd (SCIB) will resume on Wednesday (Jan 19), following the release of the group's outstanding annual report, said Bursa Malaysia. Bursa said the Sarawak-based civil engineering group submitted its annual report for the financial year ended June 30, 2021 (FY21) on Monday. SCIB had been suspended since Nov 9, 2021, after failing to submit the annual report by Nov 8 as directed by Bursa.
Eco World Development Group Bhd (EcoWorld) has proposed a bonus issue in the form of one warrant for every five existing shares. The property developer said it plans to issue between 588.87 million and 693.95 million warrants on a date to be announced later. The exercise price of the warrants will also be determined later. It expects to raise gross proceeds of between RM606.5 million and RM714.8 million based on an indicative exercise price of RM1.03 and assuming full exercise of the warrants.
Integrated facilities management service provider GFM Services Bhd (GFM) is partnering property developer Majuperak Holdings Bhd to jointly develop and operate a rest and service area (RSA) at Hulu Bernam, Perak, along the North South Expressway. "This marks our second venture in the RSA business and reflects our commitment in enlarging our concessions business. Our maiden entry into RSA was to convert existing lay-bys in Bemban, Melaka into an RSA, and is currently underway," said GFM executive chairman Ruslan Nordin. 
Fraser & Neave Holdings Bhd (F&N)  is expecting market conditions in its financial year ending Sept 30, 2022 to remain tough due to the lingering effects of the Covid-19 pandemic, while commodity prices are anticipated to rise further. As such, F&N CEO Lim Yew Hoe said it would prioritise improving and managing its costs in 2022, particularly its cost of goods sold. It will also leverage its strong manufacturing capability, diversify its range of products, and refine its product mix and pricing to maximise profitability as well as continue to build its halal packaged food.
Sunway Bhd's property arm, Sunway Property Bhd is eyeing RM2.2 billion in sales and RM2.3 billion in launches for 2022, after seeing its highest ever sales of RM2.55 billion in 2021 despite the Covid-19 pandemic. The record performance was attributed to its sales in Singapore, although Sunway Property managing director Sarena Cheah said the group saw commendable sales across all segments. She also highlighted the group's RM4 billion in unbilled sales, almost twice the RM2.2 billion it recorded in the preceding year, providing earnings visibility for the next two to three years.
Ancom Bhd recorded a 95.12% jump in net profit at RM12.08 million for its second quarter ended Nov 30, 2021, from RM6.19 million a year prior, due to higher revenue and stronger demand for its agricultural and industrial chemical products in the ASEAN region.  Quarterly revenue for the chemical manufacturing group was 49.16% higher at RM532.91 million from RM357.27 million.
Monthly passenger movements for the Malaysia Airports Holdings Bhd (MAHB) group of airports including Istanbul Sabiha Gokcen International Airport (ISG) in Turkey crossed the five million mark in December last year. MAHB said they registered a total of 5.35 million passenger movements where Malaysia operations contributed 3.11 million or 58%, and ISG contributed 2.23 million or 42%.
"For Malaysia, the growth was driven mostly by domestic traffic which registered 2.8 million passengers recording a 30% increase from 2.16 million passengers in November, arising from the long year-end festive holidays. International passenger movements also registered encouraging growth from November of 114% to 320,371 movements in December," it said, adding that this was mainly due to the resumption of umrah travel and the implementation of the Vaccinated Travel Lane programmebetween Malaysia and Singapore. 
The Employees Provident Fund's 65.4%-owned subsidiary Malaysia Building Society Bhd's (MBSB) wholly-owned subsidiary MBSB Bank Bhd has proposed to issue RM5 billion worth of Islamic bonds or sukuk under the wakalah principle to raise money to finance the financial services provider's operations.
A consortium, comprising SMTrack Bhd along with five listed companies, has signed a Heads of Agreement (HOA) with 5G Infra Tech Solution Sdn Bhd to undertake a series of corporate exercises. The corporate exercises target to raise funds and finance 5G and fibre optics-related projects by Digital National Bhd and Malaysian Communications and Multimedia Commission. The other five other companies are Country Heights Holdings Bhd, Jiankun International Bhd, Sersol Bhd, Techna-X Bhd and MQ Technology Bhd.