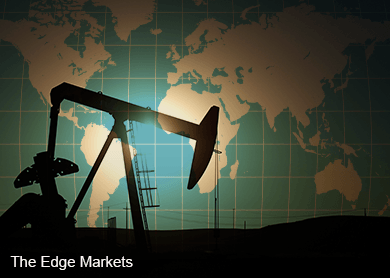 NEW YORK (July 14): Oil fell more than 1 percent on Monday after the United States kept alive hopes of reaching a nuclear deal with Tehran that could bring hundreds of millions of additional barrels of crude into an oversupplied market.
A nearly 4 percent drop in gasoline prices also weighed on crude, as the fuel continued to lend direction to the broader oil market due to the ongoing peak U.S. summer driving season.
Greece's $86 billion euro bailout by its international creditors had little positive impact on oil, even though the Greek debt crisis had been one of the most serious factors depressing the market in the past two weeks.
Brent futures, the global benchmark for crude, settled down 88 cents, or 1.5 percent, at $57.85 a barrel.
U.S. crude futures finished 54 cents, or 1 percent, lower at $52.20.
Crude fell nearly $2 a barrel earlier on Monday on speculation Iran and world powers were ready to announce a nuclear deal that could lift Western sanctions on Iranian oil exports.
Iranian Foreign Minister Mohammad Javad Zarif, however, said later that the two sides would not be able to finish their talks by Monday, briefly pushing crude prices higher. The market fell back after the White House said negotiations would continue until a final agreement was reached on Iran's nuclear program.
"There's every indication that both sides want a deal, and that's causing oil to sell off," said David Thompson, executive vice-president at Powerhouse, a commodities broker in Washington that specializes in energy. "But we must remember too that the U.S. Congress has to review whatever's agreed, so the deal could still unravel later."
Sanctions have slashed Iran's crude exports to under 1 million barrels per day (bpd), down from 3 million bpd in 2011. The global petroleum market already has a 2.6 million bpd surplus.
Analysts are not expecting Iranian oil exports to be fully restored before 2016, although an immediate rise of around 200,000 bpd is likely.
"It spells glut, no matter how you look at it," said John Kilduff, a partner at New York energy hedge fund Again Capital.
The oversupply and growing global economic risk prompted several banks to anticipate lower oil prices in the near future.
Bank of America Merrill Lynch said U.S. crude prices could soon drop "well below" its $50 per barrel target for the third quarter.
Commerzbank said a fall below $55 a barrel in Brent and under $50 a barrel in U.S. crude was "conceivable."