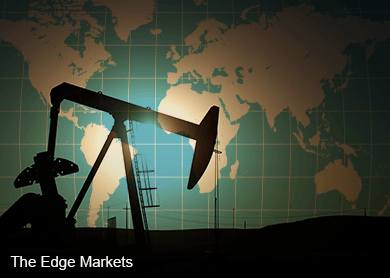 NEW YORK (May 30): Crude oil prices jumped almost 5 percent on Friday, their biggest rally in 1-1/2 months, as a steady U.S. dollar and a bigger than expected drop in U.S. oil rigs in operation set off a renewed rush of bullish bets.
U.S. crude has risen by as much as $4 a barrel after hitting a one-month low just a day ago, locking in a record 11th weekly gain that was propelled both by declining domestic oil inventories and rapidly shifting sentiment ahead of next week's OPEC meeting, at which the group is expected to keep production at high levels.
Oil bulls were also enthused by Friday's rig count data from Baker Hughes, which showed U.S. drillers again reducing the number of rigs in operation this week despite speculation that they would add more. A lower rig count signals potentially lower production.
Brent crude settled at $65.56 a barrel, up $2.98, or 4.8 percent, on the day. It was flat on the week, while for the month, it fell 2 percent.
U.S. crude ended at $60.30, up $2.62, or 4.5 percent, on the day, and up about 1 percent on both the week and month.
Tensions in the Middle East after the Islamic State claimed responsibility for a mosque bombing in Saudi Arabia that killed three people added to the market's support.
"The dollar's stalling provided the spark for today, and coupled with the bullish crude draws data, the encouraging rig count numbers and Middle East worries, the market just went into a frenzy," said John Kilduff, partner at New York energy hedge fund Again Capital.
The dollar edged lower against a basket of major currencies on Friday, after having risen 2.5 percent this month.
Oil bears cautioned that prices could fall again on the global supply glut. Pressure might build by next week if the dollar rallies and OPEC decides not to cut output, they said.
OPEC is expected to maintain a collective output target of 30 million barrels per day and produce 1 million bpd above that. Demand for its oil is much lower, leaving an estimated surplus above 2 million bpd.
"The dollar has been as imperative as anything to recent moves in oil, and OPEC has been over-producing, so I expect another leg lower in prices," said Tariq Zahir, an oil bear at Tyche Capital Advisors in Laurel Hollow, New York.