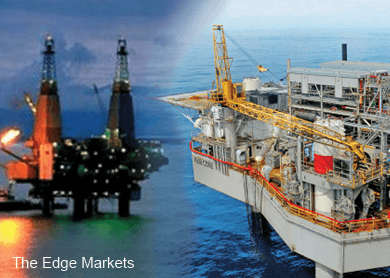 SINGAPORE (July 15): Oil prices rose on Wednesday as traders expect a delay in Iranian crude supplies returning to the market after Tehran and six world powers reached a nuclear compromise, but analysts said prices would still remain low due to oversupply.
Under the agreement, sanctions imposed by the United States, the European Union and the United Nations are to be lifted in exchange for curbs on Iran's nuclear program.
Iran's huge oil reserves will take years to return to their potential, analysts said.
"New oil will not flow from Iran until 2016 and there will probably be less of it than optimists predict," said Richard Nephew, Program Director for Economic Statecraft, Sanctions and Energy Markets at the U.S. Center on Global Energy Policy.
"I estimate 300,000 - 500,000 new barrels of oil on the market within 6-12 months after a deal begins to be implemented," he said.
Iran, a member of the Organization of the Petroleum Exporting Countries (OPEC) has some of the world's biggest oil reserves. It exported almost 3 million barrels per day (bpd) of crude at its peak, before Western sanctions over its alleged ambitions to build a nuclear bomb saw shipments collapse to about a million bpd over the last 2-1/2 years.
Because of the expected delay of Iranian oil returning to the market, Barclays said that its impact would put pressure on forward oil prices for delivery in 2016 or later.
In the prompt market, front-month U.S. crude futures were trading at $53.23 per barrel at 0054 GMT, up 19 cents from their last settlement. Front-month Brent crude was up 16 cents at $58.67 a barrel.
Despite the price rises, analysts said that the general outlook for oil markets was for low prices.
"Given the current macroeconomic environment and unbalanced fundamentals we have revised our central oil prices down once again," investment bank Natixis said.
"For Brent we expect 2015Q3 and 2015Q4 to average $60/barrel and $59/barrel respectively and 2016Q1 to average $57/barrel. Average for 2015 and 2016 will be $59.2/barreland $62.3/barrel respectively."
The bank said that it expected U.S. crude to trade at a discount of $4-6 per barrel to Brent.
Natixis also said there was a risk of even lower prices if China's economy slowed further while global oil production stayed close to its near record highs.