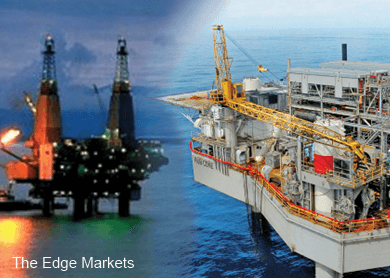 SINGAPORE (July 7): Crude oil prices stabilized on Tuesday morning after posting one of their biggest selloffs this year the previous day over Greece's rejection of debt bailout terms and China's stock market woes.
Front-month U.S. crude futures were trading at $52.91 per barrel at 0011 GMT, up 38 cents from their last settlement. The slight gain followed an almost 8 percent fall on Monday that pulled the contract down to levels last seen in April.
Front-month Brent crude was stronger, rising over half a dollar to $57.07 a barrel following a more than 6 percent fall the previous session.
"Crude oil prices hit a two month low amid mounting concerns over economic stability in Europe and Asia. On the supply side, an increase in Iranian supply is expected to compete with Russian sales when the new supply hits the market," ANZ bank said on Tuesday.
Major global powers and Iran are negotiating a nuclear compromise that could end sanctions against Tehran and open up oil exports into an already oversupplied market, although diplomatic sources told Reuters on Monday that important issues remain unresolved.
And not all analysts are bearish in their oil price outlook.
U.S. PIRA Energy Group said in a note published on Tuesday that "the worst of oil market imbalance is over with inventory overhang being much less than generally expected" and that "longer-term supply/demand fundamentals are bullish."