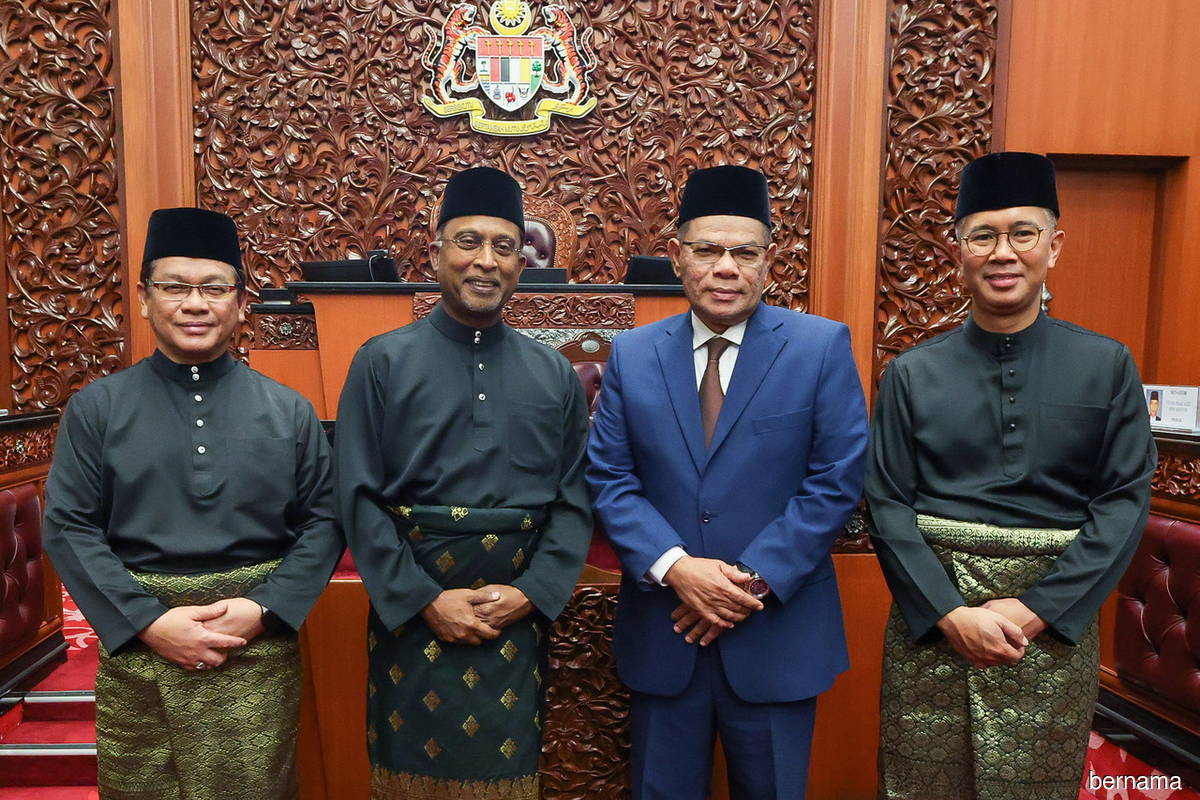 KUALA LUMPUR (Dec 3): Four people were sworn in as senators on Saturday (Dec 3) following their appointments as ministers in Prime Minister Datuk Seri Anwar Ibrahim's Unity Government Cabinet on Friday.
They took their oath of office before Dewan Negara president Tan Sri Dr Rais Yatim at the Parliament House at 8.30am.
They are Pakatan Harapan (PH) secretary-general Datuk Seri Saifuddin Nasution Ismail, who has been appointed as Minister of Home Affairs, and former finance minister Tengku Datuk Seri Zafrul Tengku Abdul Aziz, who has been made Minister of International Trade and Industry.
The others are Barisan Nasional (BN) secretary-general Datuk Seri Dr Zambry Abd Kadir, who has been named Minister of Foreign Affairs, and chief Shariah Court judge Datuk Dr Mohd Na'im Mokhtar, who has been appointed as Minister of Religious Affairs.
Saifuddin Nasution, Zambry and Mohd Na'im were sworn in as senators for their first term while Tengku Zafrul was reappointed upon the consent of the Yang di-Pertuan Agong Al-Sultan Abdullah Ri'ayatuddin Al-Mustafa Billah Shah.
In his speech at the ceremony, Rais called on all senators to re-examine the list of collective tasks for their respective key performance indicators beginning 2023.
"Let's reinvigorate the proposed parliamentary institutional reform to fulfil the responsibilities that have been entrusted to us," said Rais, who congratulated the senators on their appointments.
He also congratulated Anwar on his appointment as the 10th prime minister on Nov 24.
"Hopefully Malaysia will continue to move forward under the administration of Datuk Seri Anwar," he said.
Rais also conveyed his appreciation to former prime minister Datuk Seri Ismail Sabri Yaakob.