This article first appeared in The Edge Malaysia Weekly, on June 14, 2021 - June 20, 2021.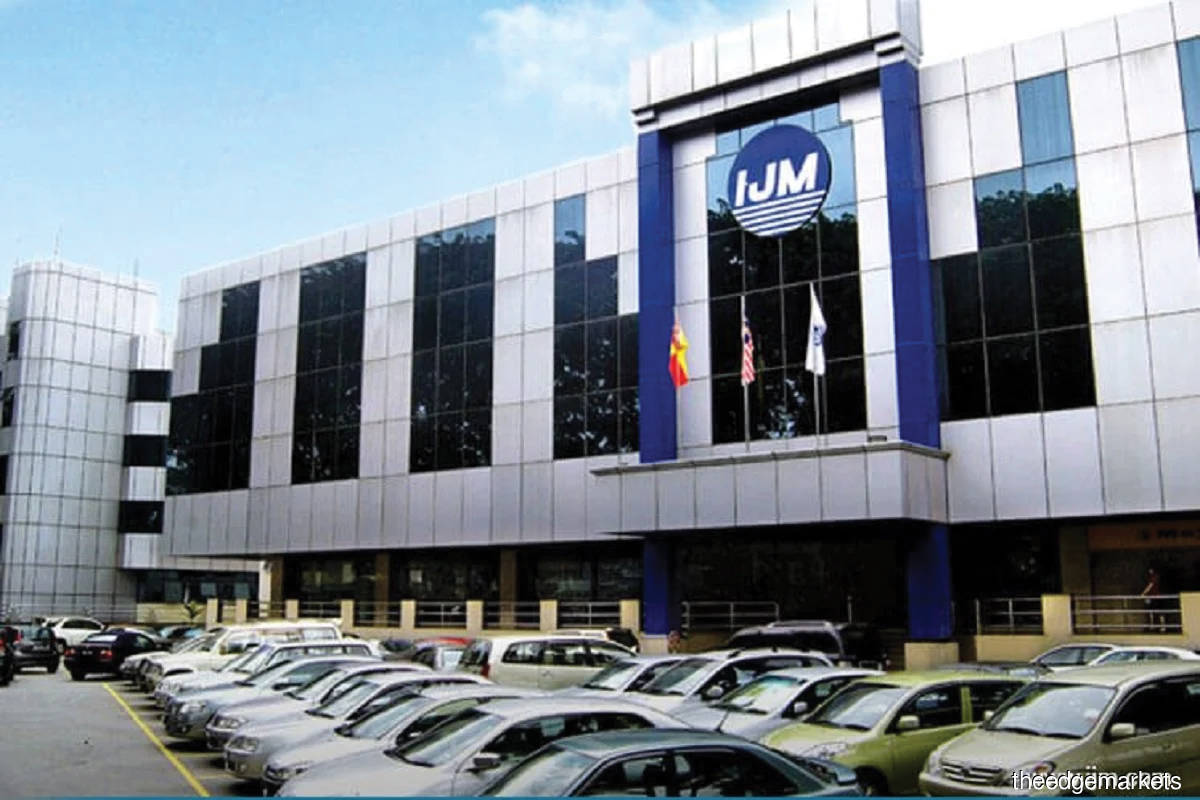 THE sale of IJM Corp Bhd's 56.2% stake in IJM Plantations Bhd (IJMP) to Kuala Lumpur Kepong Bhd (KLK) for a total cash consideration of RM1.5 billion or RM3.10 per share is seen as a strategic move by the conglomerate, making it a more difficult target for predators.
Striking when the iron is hot at a time of high crude palm oil prices, IJM has been able to get a good price for IJMP; proceeds from the stake sale will increase its cash coffer to around RM4 billion, making any merger and acquisition (M&A) deal more expensive than before.
At the same time, there is speculation that the conglomerate is going to spin off its Malaysian highway concessions into a trust. If this comes to fruition, IJM will be left with only its construction and property development businesses.
"As the sale of the plantation business is in cash, IJM will no longer own a plantation business. If IJM also transfers its highway concessions into a trust, the holding value of the business will also be diluted," says an industry observer.
Another industry observer, however, opines that the sale has been in the works for the past three years. This was before rumours of potential M&As with other construction and property development players emerged.
Even without the plantation business, IJM is still an attractive proposition for other construction companies, as its construction order book stands at a respectable RM4 billion. On its own, the construction business is valued at between RM1.8 billion and RM2 billion.
The cash consideration for the plantation business also means that IJM's gearing will be lowered. According to analysts covering the stock, IJM's gearing will be lowered to around 0.3 times, compared with almost 0.5 times.
"The deal will strengthen the group's balance sheet further while expanding its capacity in building up its construction order book. Given an increase of private finance initiative (PFI) model-based projects presently, companies with a strong balance sheet would have more advantages," Public Investment Bank analyst Nurzulaikha Azali says in a June 10 report.
This means that IJM will be in a stronger position to bid for bigger contracts in the future, after the deal to sell its stake in IJMP is finalised. This will put IJM in a better bargaining position, if there are offers presented to its board by potential acquirers.
Sunway Bhd has been increasing its stake in IJM over the past few months, fuelling speculation that the construction and property development conglomerate is going to launch a takeover of or come up with a merger offer with IJM.
According to IJM's website, its fifth-largest shareholder is Fortuna Gembira Enterpris Sdn Bhd, a wholly-owned unit of Sunway, with a 4.95% stake as of April 30. This compared with 1.63% as at July 16, 2020, the cut-off date for IJM's 2020 annual report.
The top four largest shareholders of IJM are the Employees Provident Fund with 12.41%, Kumpulan Wang Persaraan (Diperbadankan) with 8.17%, AmanahRaya Trustees Bhd-Amanah Saham Bumiputera with 6.9% and Urusharta Jamaah Sdn Bhd with 5.64%.
Sunway declined to comment on rumours that it was looking to take over IJM through a share swap. Note that Sunway is not the only company that has been linked to IJM. However, the group is the only one with a sizeable shareholding in the conglomerate.
Besides Sunway, other construction and property development groups such as Iskandar Waterfront Holdings Sdn Bhd, Malaysian Resources Corp Bhd and WCT Holdings Bhd are also said to be eyeing IJM for an acquisition or merger.
Prior to the deal to sell its stake in IJMP, IJM was largely undervalued due to its conglomerate structure. IJM's businesses and assets range from the construction business and infrastructure concessions to property development.
IJM's share price closed at RM1.93 last Friday, valuing the group at around RM7 billion. Analysts covering the stock have a consensus target of RM2 per share, with the highest target being RM2.40 per share.
At the high-end target of RM2.40 per share, IJM is valued at RM8.74 billion.
Besides the plantation business, which is now valued at RM2.73 billion as per the offer made by KLK, IJM also owns a 26.5% stake in WCE Holdings Bhd. WCE owns an 80% stake in West Coast Expressway Sdn Bhd, the concession holder of the West Coast Expressway. Another IJM subsidiary, Road Builder (M) Holdings Bhd, owns the remaining 20% stake in WCE. The 233km highway has a 50-year concession period.
WCE Holdings is listed on Bursa Malaysia. Last Friday, the counter closed at 43.5 sen per share, valuing the group at RM962 million. This means that IJM's 28.8% stake in WCE Holdings is worth RM254.93 million.
However, since it is a concession, the stake in WCE is likely to be higher than the market value. CGS-CIMB values IJM's 20% stake in WCE at RM539.3 million, based on the 60-year concession period, at a weighted average cost of capital of 8%.
Meanwhile, IJM's stakes in the New Pantai Expressway, Sungai Besi Expressway and Kajang–Seremban Highway are valued at RM1.33 billion by Hong Leong Investment Bank Research. Its 60% stake in Kuantan Port is valued at RM1.63 billion by the research outfit.
Its property business is valued at RM2.09 billion by Kenanga Research, while its Indian toll concessions are valued at RM544 million by HLIB Research.
Now with the sale of its plantation business set in motion, what else will IJM be doing to unlock more value?