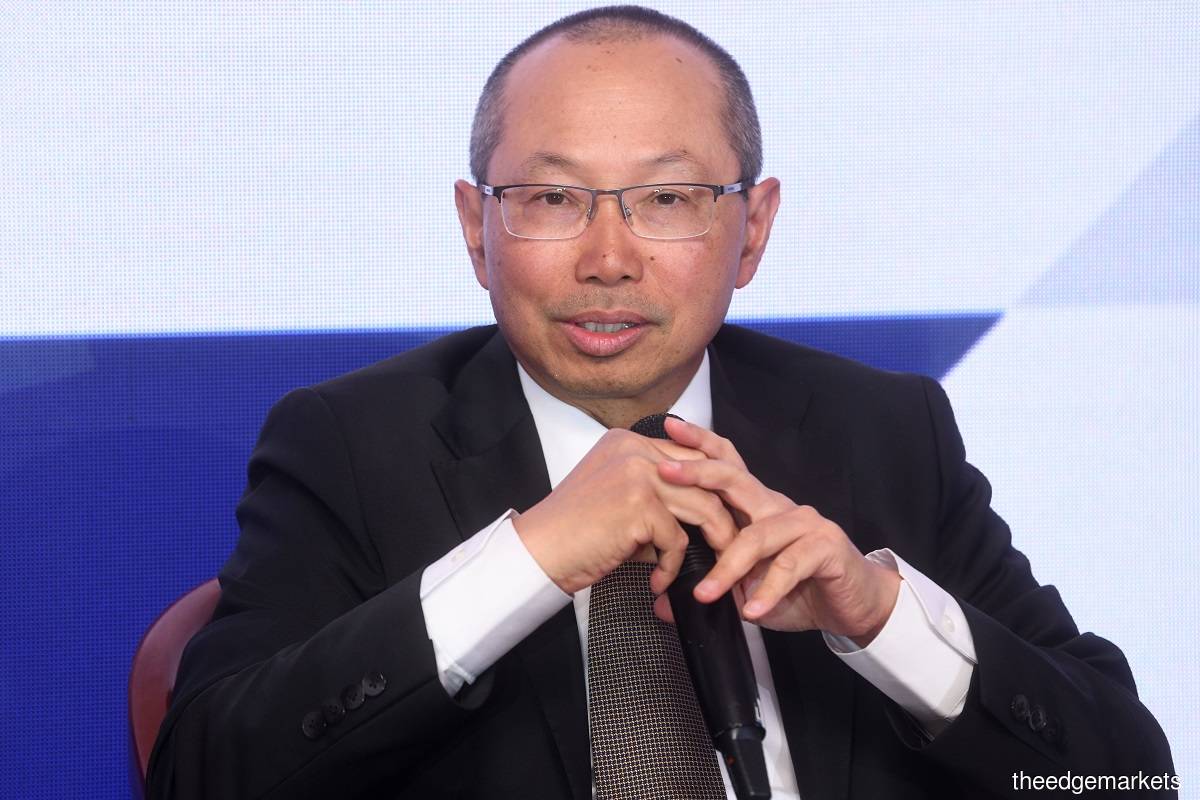 KUALA LUMPUR (Dec 5): The sign of a slowdown in US interest rate hike would augur well for the global economy, according to Bursa Malaysia Bhd chairman Tan Sri Abdul Wahid Omar.
"When economies recover [after Covid-19], there will be a normalisation of interest rates. I think a slowdown in interest rates in the US would overwhelm the global economy," he told reporters after the launch of PLC Transformation (PLCT) Programme: Guidebooks 4 & 5 on Monday (Dec 5).
He said the challenge remains in curbing inflation. "One way to curb inflation would be to raise interest rates. [But] in Malaysia, the tone [of monetary policy] is set very carefully by the central bank (Bank Negara Malaysia)," Abdul Wahid explained.
US Federal Reserve (Fed) chair Jerome Powell has been quoted as saying that a smaller interest rate hike in the US could be expected in December. The Fed has raised interest rates by 75 basis points (bps) for four consecutive times since June this year to tame inflation.
Meanwhile, Bank Negara Malaysia in November raised — the fourth consecutive time — the overnight policy rate by another 25 bps to 2.75%.
Commenting on the performance of the local stock market, Abdul Wahid said political stability is one of the factors influencing market sentiment, as investors look for a stable government that can implement policies.
As the political overhang in the country has been resolved with the appointment of Prime Minister Datuk Seri Anwar Ibrahim and his recently unveiled Cabinet line-up, the focus is on bringing back foreign direct investment to the local market.
"Besides, we expect to see our [public] listed companies (PLCs) continue to increase their top line, improve their earnings, pay more dividends, and this will lead to a continuous improvement of the local stock market," he added.
All PLCs urged to participate in PLCT programme
On another note, Abdul Wahid urged all PLCs to actively participate in the PLCT programme's upcoming planned activities, which will span multiple years, up to 2025.
Bursa launched the final two guidebooks under the PLCT programme — Guidebook 4 "Being Digitally Enabled" and Guidebook 5 "Contributing Towards Nation Building" — on Monday, aimed at helping Malaysian PLCs identify areas for improvement and step up towards delivering higher performance.
Currently, over 950 companies from 50 economic sectors are listed in Bursa.
"We must all do things differently now as the business landscape has become more competitive than ever before due to emerging trends, whether involving pivoting to greener business practices or innovating to future-proof your organisation for the years ahead.
"There has never been a more crucial time for PLCs to begin stepping up rather than merely keeping up.
"Thus, I once again urge our listed companies to participate in the PLCT programme, and earnestly commit to taking concrete actions to make Malaysian businesses more competitive on regional and global levels, ultimately helping transition Malaysia to be a developed market with a high-income economy," he added.