This article first appeared in City & Country, The Edge Malaysia Weekly, on June 14, 2021 - June 20, 2021.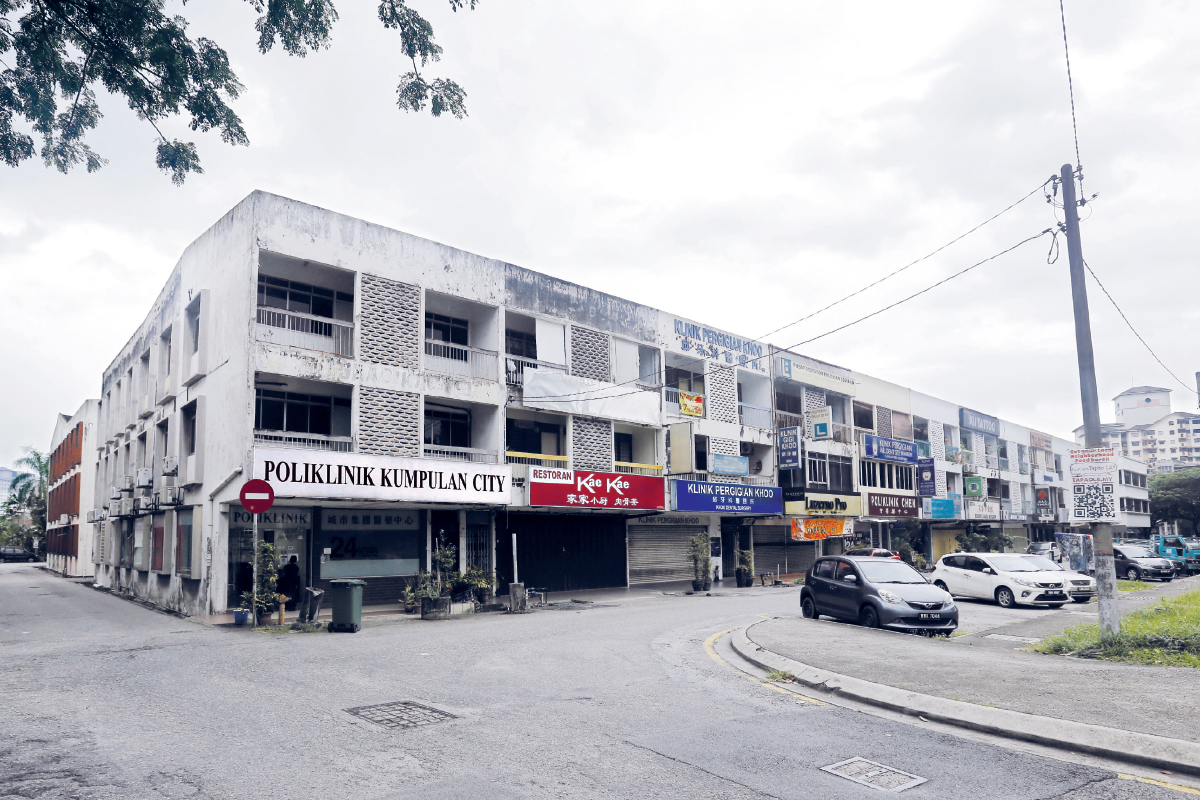 The commercial streets of Jalan Awan Hijau and Jalan Awan Hijau 1 in OUG, Kuala Lumpur, are considerably more laidback than the vibrant commercial developments at the Jalan Mega Mendung and Jalan Hujan area, which mainly caters to the daily needs of residents in the vicinity.
Nonetheless, the three-storey shopoffices in Jalan Awan Hijau and Jalan Awan Hijau 1 remain popular. "The shopoffices are in demand and have recorded relatively high occupancy rates, supported by the large population in the area," says CCO & Associates director Chan Wai Seen.
"The shopoffices fronting Jalan Awan Hijau, which runs parallel to Jalan Gembira, enjoy even greater demand than the row of shopoffices in Jalan Awan Hijau 1 behind," he adds.
According to Chan, the commercial area's growth is also being driven by the increasing population and developments along Old Klang Road or Jalan Klang Lama.
"The commercial area forms part of the OUG or Taman Overseas Union development — one of the earliest developments in the Klang Valley, which was spurred by its close proximity to Jalan Klang Lama, the key access road in the 1970s," he says.
Along Jalan Awan Hijau, one can find quite a number of clinics, several restaurants and F&B outlets such as MyBurgerLab, Kae Kae, March Azalea Kitchen, Bidor Veggie Kitchen, All Thai Restaurant and Jing-Si Books & Café, car workshops, a Nissan showroom, offices and a motorcycle parts store called Honlid Motor Parts. At the other side of the road are more car workshops and offices.
There is also a Shell petrol station and several restaurants such as Restoran Seafood 88, Restoran LFF Seafood and Restoran Klasik Hijau around the corner.
According to Chan, the three-storey shopoffices in Jalan Awan Hijau and Jalan Awan Hijau 1 have typical land sizes of between 2,000 sq ft and 2,250 sq ft, with built-up areas ranging from 5,500 sq ft to 6,500 sq ft.
The shopoffices fronting Jalan Awan Hijau command higher values of between RM2 million and RM2.5 million, while those along Jalan Awan Hijau 1 have recorded lower values of RM1.6 million to RM1.7 million, notes Chan.
"Generally, the prices of shopoffices at Jalan Awan Hijau have been trending upwards largely due to the limited supply and units available for sale," he says.
The more recent transactions include two 3-storey shopoffices that were transacted at RM2.2 million in 2014 and 2016 respectively, while in 2019, two adjoining units were transacted at RM2.5 million each. Only one shopoffice at Jalan Awan Hijau 1 was transacted in 2012, at RM1.4 million, according to Chan.
As for the residential landscape in the area, the two-storey terraced houses have been transacted at between RM750,000 and RM900,000, he notes.