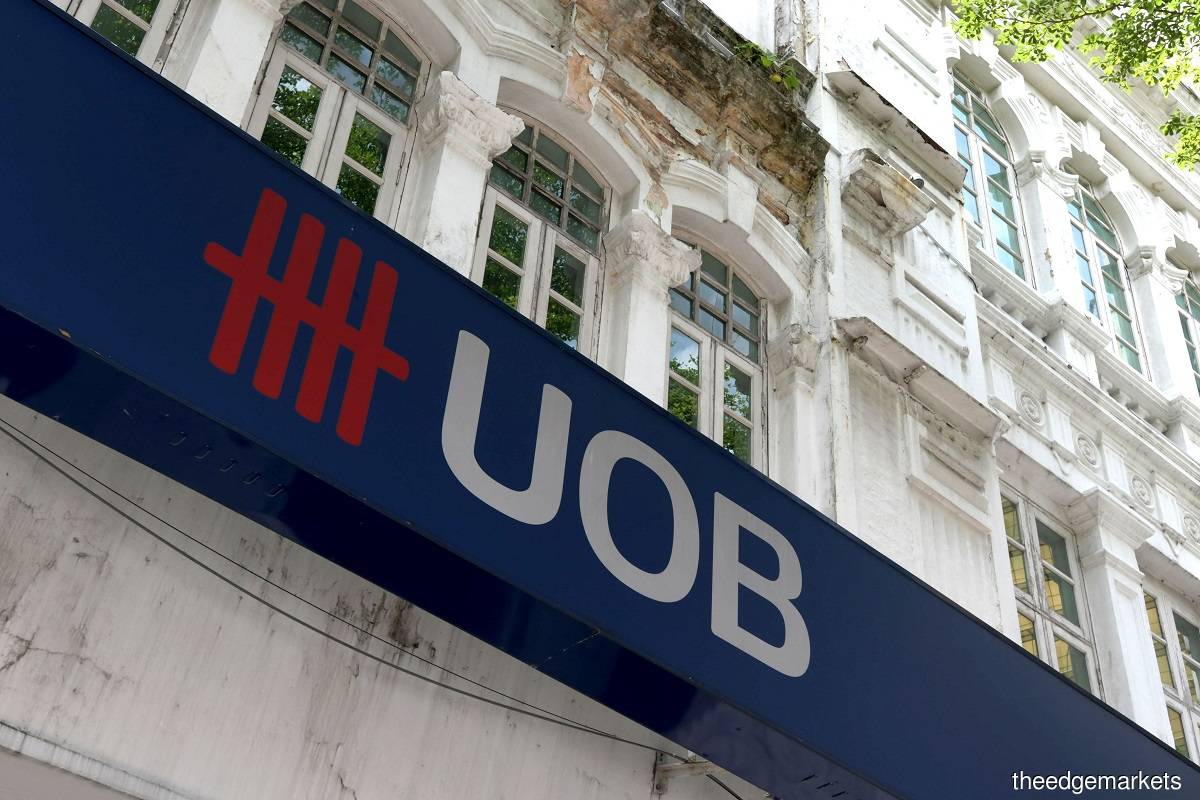 KUALA LUMPUR (Jan 14): United Overseas Bank Ltd (UOB) has said it is paying a total sum of about S$5 billion (about RM15 billion) for Citigroup's (Citi) consumer banking businesses in Indonesia, Malaysia, Thailand and Vietnam.
During a virtual briefing with analysts and the media, UOB chief financial officer Lee Wai Fai said the acquisition price includes Citi's net asset base of around S$4 billion for the businesses in the four countries, plus a premium of S$915 million.
He said the transaction is valued at 1.2 times the net asset value of the Southeast Asian operations and will be fully funded by UOB's excess capital, adding that the common equity tier 1 (CET1) impact on UOB would be 0.7%, resulting in a pro forma CET1 ratio of 12.8%.
The group remains well capitalised, Lee said, with UOB aiming to restore its CET1 ratio to above 13% by 2023 and its return on equity (ROE) to above 13% by 2026.
"This is a reasonably priced acquisition that enables UOB to scale our franchise, fast-forward our customer growth, strengthen our capabilities and contribute to realising our target ROE of more than 13% by 2026.
"With capital staying strong and CET1 expected to be more than 13% by 2023, we remain comfortable with maintaining a dividend policy of 50%," said Lee, adding that the acquisition is immediately ROE-accretive, excluding one-off costs.
Lee said that the acquisition includes Citi's non-performing loans (NPLs), although he pointed out that the latter's NPL ratios across the four markets are comparable with UOB's.
The Covid-19 pandemic was a good test, he said, as UOB could see how Citi managed through the different cycles.
"We see that their performance is very resilient. I don't think their NPL ratios are significantly higher than ours. We are quite comfortable with the asset quality we are taking over," he said.
In terms of integration, Lee said that the parties are targeting to complete the acquisitions in Malaysia and Thailand by the second quarter of 2023, and the remaining markets by the first quarter of 2024, subject to regulatory approvals.
Meanwhile, UOB deputy chairman and chief executive officer Wee Ee Chong said the acquisition is a timely opportunity for the group to advance its position as a leading regional bank.
"We know this region well and believe in its growth potential. With this deal, we get to scale up our business across four target markets at one go. In one move, we are doubling our retail franchise in four countries, propelling our market leadership positions, and accelerating our growth targets by five years," he said.
Wee also said that Citi's portfolio is the right strategic fit for UOB, given its quality and complementary portfolio and team, adding that the move to acquire from a single, reputable seller with a uniform franchise will reduce the complexity of the exercise.
Read also:
UOB to acquire Citigroup's consumer biz in Malaysia, Indonesia, Thailand and Vietnam