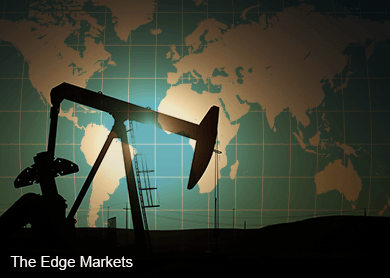 NEW YORK (Sept 19): Oil prices tumbled on Friday, with U.S. crude falling 5 percent, after a selloff in Wall Street equities offset the positive impact of a third weekly decline in the U.S. oil rig count.
A rise in the dollar, fears that OPEC oil production will not slow and reduced political tensions in the Middle East from U.S-Russia talks on Syria also weighed on oil.
U.S. crude futures' front-month settled down $2.22, or 4.8 percent, at $44.68 a barrel.
The front-month in Brent, the global oil benchmark, fell $1.61, or 3.3 percent, at $47.47.
Oil services firm Baker Hughes's report on the weekly U.S. oil rig count showed a drop of eight rigs this week. It was the third weekly decline of the rig count, a sign that a renewed fall in crude prices since July may be slowing some drillers from returning to the well pad in a bigger way.
U.S. crude futures, already down 3 percent before the Baker Hughes report, pared losses just briefly on the news.
"The industry is getting so much more production from new technology that a decline in working rigs doesn't mean nearly as much as it used to," said David Thompson at Powerhouse, a commodities broker in Washington specializing in energy.
Shortly after the rig count report, oil prices began a sharper descent as Wall Street's key S&P 500 stock index headed for its biggest rout since the start of September. The dollar also rebounded from a 3-week low hit earlier in the day after a Federal Reserve decision to keep interest rates unchanged
Oil started the session lower after OPEC member Kuwait said it would take time for the oil market to balance, indicating that the producer group would continue defending market share over production cuts to bolster prices.
Other OPEC sources said they expect oil to rise no more than $5 a barrel a year to reach $80 by 2020.
Iran's deputy oil minister Rokneddin Javadi, meanwhile, reiterated Iran's plans to regain its oil production share once nuclear-related sanctions are removed against Tehran, adding that new oil contracts would be unveiled in coming weeks.
Gasoline futures fell 1.4 percent, while ultralow-sulfur diesel slumped 2.5 percent on Friday, in an extended selloff across the petroleum complex.