This article first appeared in The Edge Malaysia Weekly, on December 6, 2021 - December 12, 2021.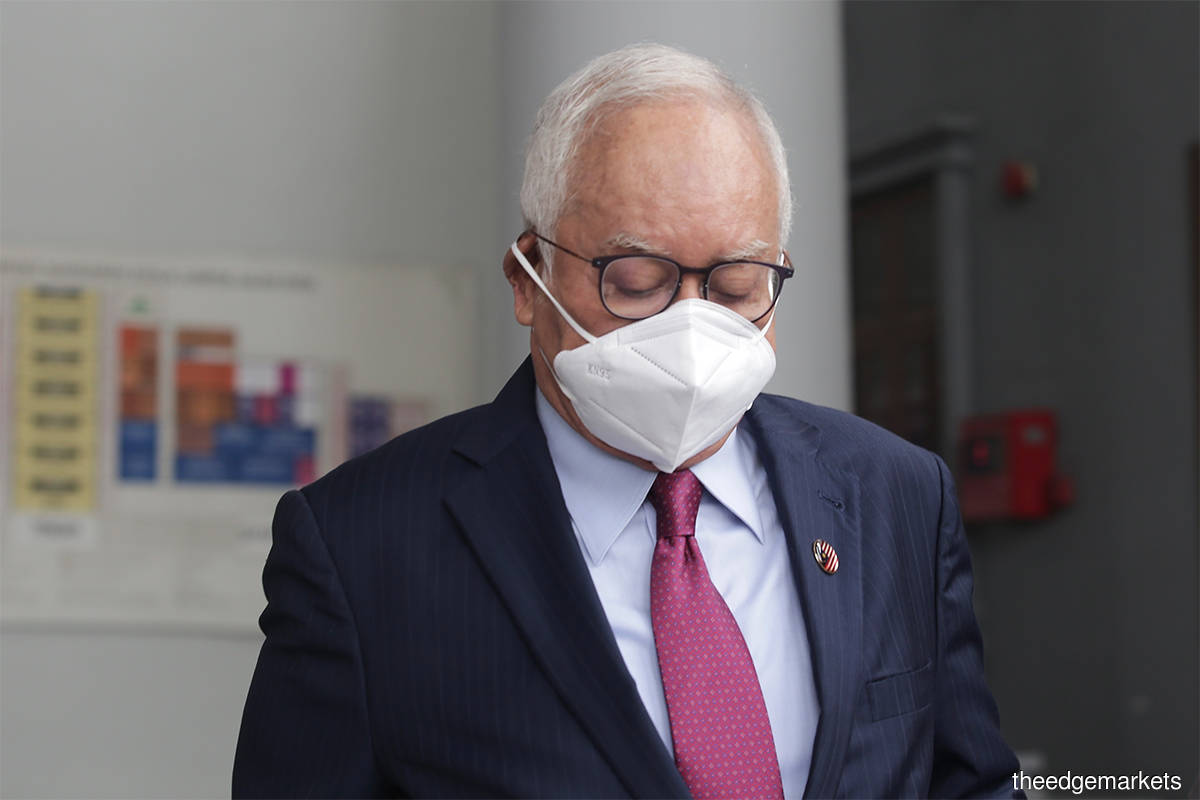 The Malaysian courts will be a hive of activity this week, with major cases involving Datuk Seri Najib Razak, the country's sixth prime minister, and his wife Datin Seri Rosmah Mansor, as well as Serba Dinamik Holdings Bhd and former deputy prime minister Datuk Seri Dr Ahmad Zahid Hamidi, being heard.
Rosmah is expected to be present in the Court of Appeal (COA) on Monday to follow her appeal proceedings to disqualify Datuk Seri Gopal Sri Ram as the lead prosecutor in her corruption case and to annul the ongoing trial proceedings.
The appeal hearing was postponed after Rosmah failed to appear last Thursday 
(Dec 2), as she had yet to return from a trip to Singapore where she had visited her daughter, who was expecting her second child.
On Sept 24, the Kuala Lumpur High Court had denied Rosmah's bid to disqualify Sri Ram from conducting the prosecution in her graft trial involving a solar hybrid project in Sarawak or nullifying the trial. The trial is set to resume on Wednesday (Dec 8).
Rosmah is accused of soliciting RM187.5 million and two counts of receiving bribes of RM6.5 million from Jepak Holdings Sdn Bhd former managing director Saidi Abang Samsuddin, through her former special officer Datuk Rizal Mansor. She purportedly received the money in exchange for helping the company obtain a RM1.25 billion project to provide solar energy to 369 rural schools in Sarawak.
On Tuesday, Najib's motion at the COA to examine Malaysian Anti Corruption Commission chief commissioner Tan Sri Azam Baki and SRC International Sdn Bhd investigating officer Rosli Hussein, will be heard. The motion seeks to adduce further evidence from the duo in relation to the former premier's SRC graft trial.
This is one day before the appellate court will deliver its verdict on Najib's appeal in the SRC case to set aside his conviction and sentence of 12 years jail and a RM210 million fine. If Najib fails to overturn the conviction, he will be disqualified from being member of parliament for Pekan and will not be able to contest in the next general election.
Najib was found guilty by the High Court on July 28 last year of abusing his power in relation to the approval of Kumpulan Wang Persaraan (Diperbadankan) loans totalling RM4 billion to SRC in 2011 and 2012, as well as three counts each of criminal breach of trust and money laundering of RM42 million of the company's funds.
On Wednesday, the High Court will hear an injunction application by Serba Dinamik Holdings Bhd to bar Bursa Malaysia and Ernst & Young Consulting Sdn Bhd (EY Consulting) from releasing the oil and gas company's special independent review (SIR) factual findings update.
The SIR was initiated to verify the validity and veracity of issues raised in Serba Dinamik's financial statement for the 12-month period ended Dec 31, 2020, by its then-external auditor KPMG PLT back in May. In October, the stock exchange regulator had directed Serba Dinamik to reveal the findings updates review by EY Consulting. However, Serba Dinamik responded by saying the information on the findings was immaterial.
The hearing of Umno president Zahid's criminal breach of trust (CBT), corruption and money laundering trial will continue on Monday with the defence scheduled to complete its submission on the issue of immunity. Presiding trial judge Justice Datuk Collin Lawrence Sequerah has fixed the two days to Dec 8 to hear the prosecution's reply.
Zahid faces 47 charges involving millions of ringgit belonging to his charity arm Yayasan Akalbudi.
It will be a relatively quiet week ahead on Southeast Asia's economic calendar, but not so for other markets. Thailand observes the birthday of the late King Bhumibol Adulyadej on Monday and commemorates Constitution Day on Friday, while the Philippines will celebrate Immaculate Conception day on Wednesday.
Inflation data from the US and China will take centre stage this week. Elsewhere, central bank meetings will be held in Canada, Australia and India, although rates are expected to stay unchanged.
The US' November Consumer Price Index (CPI) data will be keenly watched following the October surprise when headline and core CPI came in at 6.2% and 4.6% respectively, says IHS Markit.
China will also release its November trade, inflation and foreign reserve data this week. Also watch out for India's industrial production, which should show signs of recovery from the Delta wave.
IHS Markit says markets are currently gripped by twin worries over the Omicron Covid-19 variant and rising inflation.
"While the efficacy of vaccines against the new variant may need more time to assess, next week (this week) brings new clues on inflation in the form of updates to US and China consumer price gauges, as well as producer prices in the latter," it said in its weekly report on Friday.
It notes that inflation is currently running at a 31-year high of 6.2% in the US, while the eurozone is seeing a record 30-year high rate of 4.9% and the UK has reported a decade high pace of 4.2%. Far weaker increases are being seen in Asia, but rates are creeping higher.
Over in Europe, the UK's October gross domestic product (GDP) data will be announced on Friday, while the German ZEW survey, which provides one of the first indications of strength of eurozone activity, will be of interest.