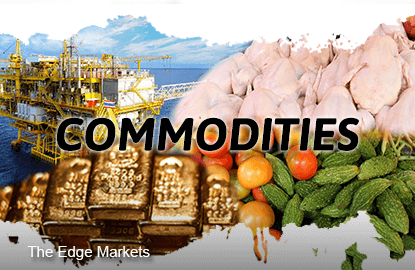 SINGAPORE (Feb 19): Chicago wheat futures slid for a second session on Friday, pulled lower by plentiful global supplies, although the market is on track for its first gain in three weeks on short-covering by investors.
Soybeans are on track to end the week with marginal gains but prices have been capped by improving weather in South America.
FUNDAMENTALS
* Chicago Board of Trade most-active wheat contract has gained about 1 percent this week after falling for two consecutive weeks. Soybeans are up 0.7 percent, rising for a second consecutive week.
* Abundant world supplies continue to drag wheat prices lower. Farm office FranceAgriMer raised its forecast for French soft wheat ending stocks for 2015-16 to 6.0 million tonnes, up from 5.8 million last month and the most in 17 years.
 
* In a sign of further headwinds for U.S. wheat exports, consultancy Strategie Grains raised its forecast for European Union 2016-17 soft wheat exports to 30.6 million tonnes, up 1.7 million from its previous estimate.
* Mostly good weather in South America bolstered prospects for hefty corn and soybean crops from Brazil and Argentina.
 
* In another bearish bit of data, U.S. ethanol producers boosted inventories in the latest week to a record 23.22 million barrels, reflecting increased run rates, Energy Information Administration data showed. Corn is the primary feedstock for ethanol in the United States.
* Commodity funds sold an estimated net 6,000 Chicago Board of Trade corn contracts on Thursday, trade sources said. The funds also sold a net 5,000 wheat contracts and 3,000 in soybeans, they said.