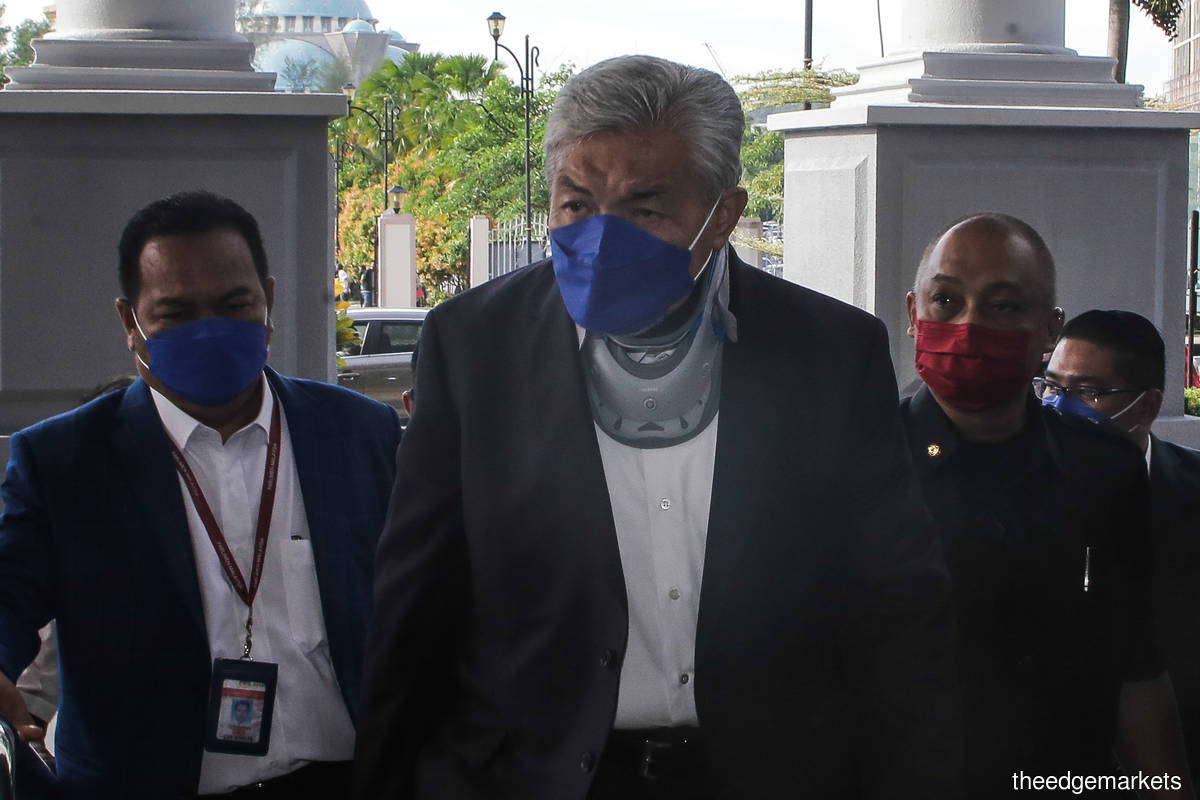 KUALA LUMPUR (Nov 29): The corruption trial of former deputy prime minister Datuk Seri Dr Ahmad Zahid Zamidi had to be cut short on Monday (Nov 29) as the Umno president needed to go for his Covid-19 vaccine booster shot. 
Zahid, who is accused of multiple counts of criminal breach of trust (CBT), bribery and money laundering, was scheduled to take his booster shot this afternoon and his lawyers had requested permission from High Court Judge Datuk Collin Lawrence Sequerah for an early release from the trial. 
The lawyers presented to Justice Sequerah Zahid's MySejahtera appointment for the booster shot, which showed his appointment at 2.30pm. 
The judge then asked them to continue their arguments and promptly stopped proceedings at 11.15am to enable Zahid to go for his shot. 
Zahid's lawyer Hisyam Teh Poh Teik, before proceedings ended for the day, told Justice Sequerah that they had two more submissions to be made orally before they finish. 
The lawyer said that he will address the 27 counts of money laundering Zahid is charged with and also submit on his client's immunity.
Zahid, 68, is facing 47 charges — 12 for CBT, eight for corruption and 27 for money laundering — involving tens of millions of ringgit belonging to Yayasan Akalbudi.