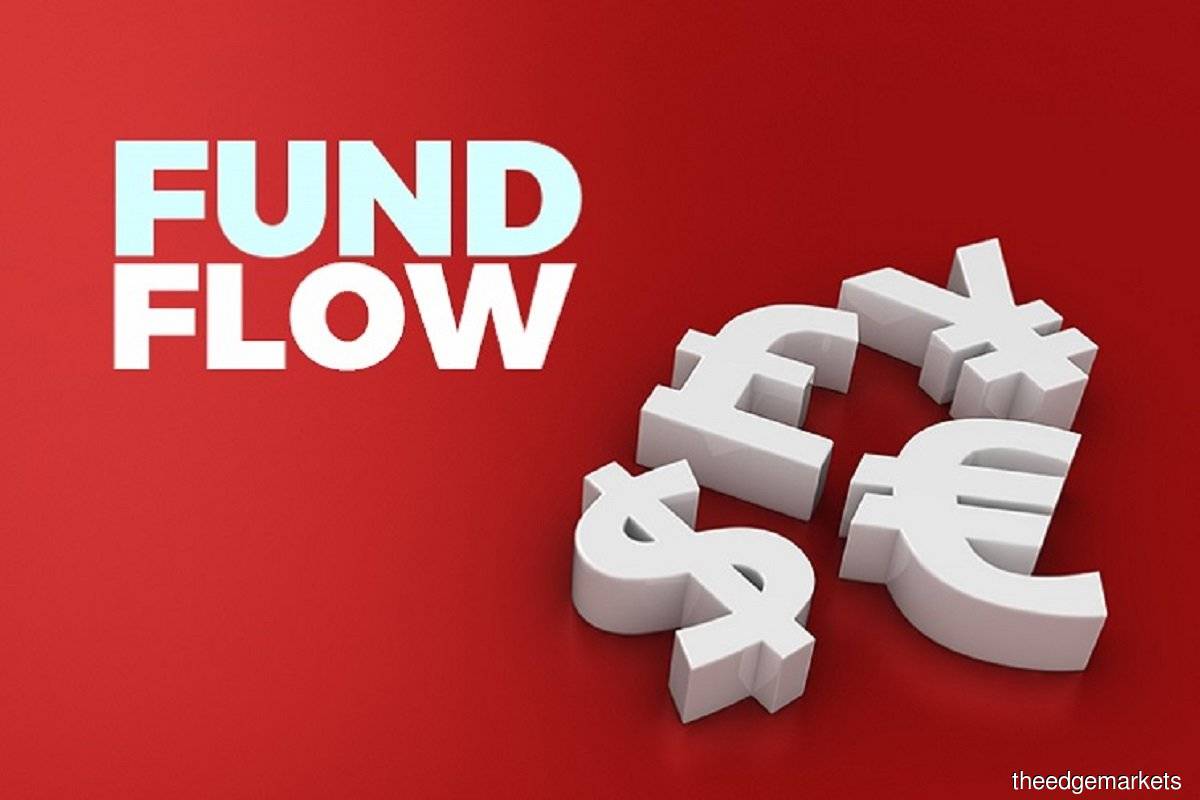 KUALA LUMPUR (Jan 25): Foreign investors continued to net sell Malaysian equities for the second consecutive week last week to the tune of RM168.5 million.
In its weekly fund flow report on Wednesday (Jan 25), the MIDF Research team said this was more than three times higher than the amount net sold during the week ended Jan 13.
"Bank Negara Malaysia (BNM) unexpectedly maintained its overnight policy rate (OPR) at 2.75% last Thursday (Jan 19).
"However, our economists believe that the OPR might be raised by another 25 basis points in the upcoming Monetary Policy Committee (MPC) meeting
in March, as core inflation remains elevated.
"Year to date, foreigners have net sold RM142.9 million of Malaysian equities," it said.
MIDF said last week saw net foreign inflows only on Tuesday to the tune of RM85.4 million.
It said the other four days of the week saw net selling by foreigners.
It said the heaviest net selling came in last Wednesday, a day before BNM's MPC meeting.
Net selling on that day amounted to RM114.6 million, it said.
"The top three sectors that saw net foreign inflows last week were energy (RM31.0 million), healthcare (RM30.5 million), and technology (RM21.3 million), while the top three sectors that saw net foreign outflows were financial services (RM272.4 million), industrial products and services (RM9.9 million), and transportation and logistics (RM2.4 million).
"Local institutions remained net buyers for the second consecutive week, after net buying RM391.6 million worth of equities last week," it said.
MIDF said every trading day was a net buying day except last Tuesday, which saw a net outflow of RM64.3 million by local institutions.
It said local institutions had been net buyers of domestic equities so far this year, with a total net inflow of RM606.5 million.
"Meanwhile, local retailers net sold RM223.1 million last week, slightly lower than the RM292.6 million net sold during the week ended Jan 13.
"Every trading day was a net selling day by local retailers last week, with the heaviest net selling recorded last Friday at RM79.1 million.
MIDF said this could be due to profit-taking ahead of the Chinese New Year holiday.
It said that year to date, local retailers had net sold RM463.6 million of Malaysian equities.
It said in terms of participation, there was a decrease in average daily trading volume among local retailers (10.5%), local institutions (10.3%), and foreign investors (11.9%).
Commenting on global markets, MIDF said the major indices on Wall Street saw a mixed performance last week, amid worries over its weakening
economy, as Americans cut back on their spending for the second consecutive month in December.
It said consumers could be starting to feel the full weight of the US Federal Reserve's (Fed) interest rate hikes last year.
However, it said governor Christopher Waller, known to be among the more hawkish at the Fed, took a dovish stance this time, stating that he favours a 25-basis point increase in the next policy meeting.
It said the case for a slower rate hike could have helped calm rising-rate concerns among investors.
"For the week, the Dow Jones Industrial Average fell by 2.7%, the S&P 500 lost 0.66%, while the Nasdaq Composite Index added 0.55%.
"Asian equities led the gains last week, as China's reopening buoyed investors.
"Out of the 20 major indices that we track, 13 ended in positive territory. Vietnam's Ho Chi Minh VSE (4.52%) led the gains, followed by Jakarta's JCI (3.51%), and China's CSI 300 (2.63%).
"Among the biggest losers were the Dow (2.70%), the FTSE 100 (0.94%), and the S&P 500 (0.66%)," it said.