This article first appeared in City & Country, The Edge Malaysia Weekly, on March 6, 2023 - March 12, 2023.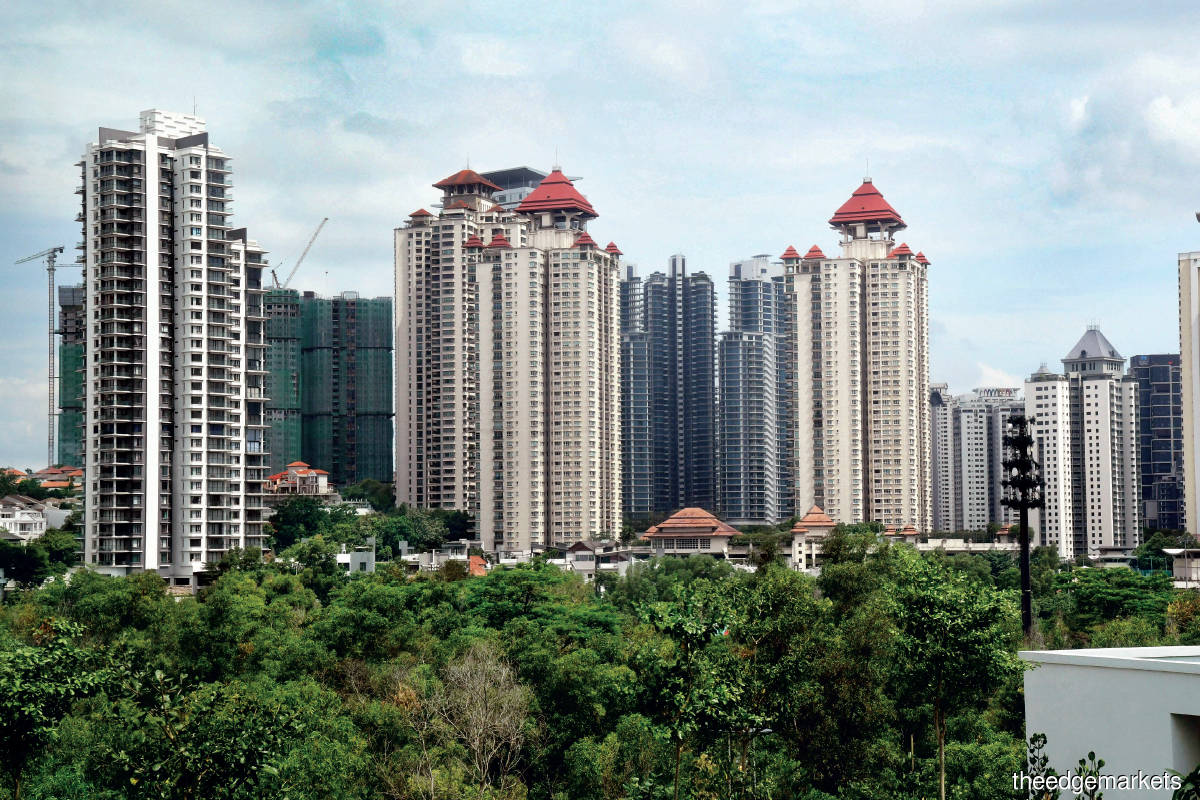 Despite headwinds, Malaysian real estate developers are optimistic about the outlook for the property industry in 2023, especially in the second half of the year.
During the media briefing held by the Real Estate and Housing Developers' Association Malaysia (Rehda) on Feb 22 for its "Property Industry Survey 2H2022 and Market Outlook for 2023", its president Datuk N K Tong said 61% of the 136 survey respondents were optimistic about consumers' purchasing power in 2H2023 compared to 45% in 1H2023, while 68% of respondents were optimistic about the residential sector's growth in 2H2023 versus 55% in 1H2023.
"Generally, Rehda's members who participated in this survey are more optimistic about the overall market performance in 2H2023, mainly owing to the improving domestic economic environment and sentiment, the reopening of international borders, as well as … a new unity government that is focusing on economic growth," Tong said.
The survey also showed that 70% of respon­dents were optimistic about the domestic economic environment in 2H2023, a jump from 51% in 1H2023. In addition, 75% of respondents were more positive about general business prospects in 2H2023, higher than 59% in 1H2023.
The responses were in line with the survey results, which showed that only 63% of respondents planned to launch projects in 1H2023 and the majority (85%) were anticipating their sales performance to be 50% and below.
"Unfavourable market conditions were among the top reasons that [respondents] were not launching projects in 1H2023, which stand at 51%, followed by a lack of suitable products or land bank locations (29%) and business constraints in terms of financing and operations (27%)," Tong explained. "The results also show that developers are more realistic in the current challenging environment. However, most of them are confident that the market will improve along the way."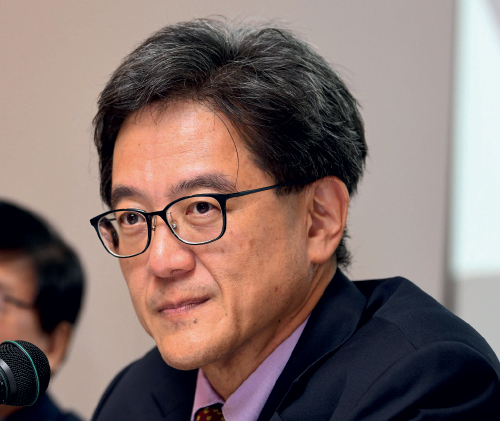 Tong: The government can … make sure everything runs smoothly in terms of building material prices and supplies, as well as encourage healthy market competition (Photo by Low Yen Yeing/The Edge)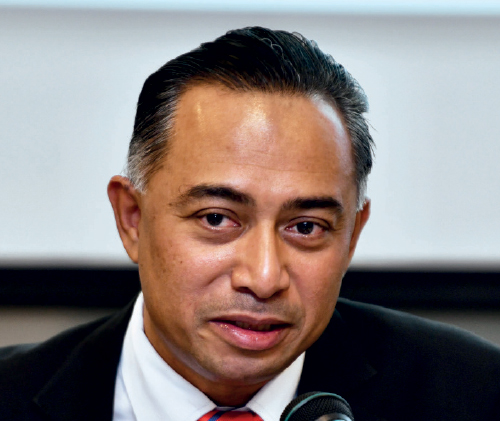 Ari: Malaysians have the ability to buy. The question is what and when to buy. (Photo by Sam Fong/The Edge)
In terms of strategies for boosting sales, respondents are likely to invest more in digital marketing and virtual technology, as well as assist homebuyers with the first 10% down payment and give out special rebates to attract more buyers.
According to Tong, the most difficult challenge for developers in closing deals is end-financing for buyers. "In 2H2022, 94% of respondents faced end-financing issues for buyers, such as ineligibility of buyers' income, lower margin of financing and adverse credit history."
While 66% of the loan rejections involved properties priced at RM700,000 and below, which is the major range of launches in 2H2022, the data includes loan rejections that were a result of the lower margin offered.
"Our data could be slightly different from Bank Negara Malaysia's data because we have included those who did not accept the loan because of the lower loan margin offered. To many homebuyers, a 60% or even an 80% loan approval is equal to a rejection," Tong explained.
Meanwhile, 12% of respondents were facing bridging finance issues, such as higher sales required before drawdown, the bank requesting more documents and the bank capping loan amounts unreasonably.
House prices likely to rise
Apart from the bridging finance challenge, the survey also showed that the cost of doing business was high in 2H2022, where 75% of respondents experienced an average hike of 13% in the review period.
"Material and labour costs, compliance costs and land costs were among the top three cost components and have affected the cash flow of our respondents," Tong said. "While the government has been trying to address the labour shortage, there is still a big gap [between demand and supply], to the extent that some contractors would rather not take new orders because they aren't sure if they have enough manpower to do the job."
On the other hand, respondents observed a more than 20% average price increase in building materials such as cement, steel, aluminium and bricks in 2022, which has contributed to an increase of an average of 17% in overall construction costs.
"Owing to the increase in construction costs, 63% of our respondents have no choice but to consider increasing property sales prices [soon]. Other measures to counter the increase in building material costs are lower profit margins, using more cost-effective materials, building smaller units and changing the design to suit the cost hike," he said, adding that 68% of respondents expect higher construction costs to continue for more than 12 months.
While Tong declined to disclose the range of the increase in property selling prices, he said: "Our respondents anticipate a double-digit increase in property prices. Having said that, from six months ago to now, the anticipated price increase has [fallen]. This is also reflected in the moderation of construction material [cost].
"Globally, we have been in a 40-year inflationary environment, and it will remain inflationary for a while. That is why we have no choice but to consider price increases. It is also to protect the homeowners [who are buying] these units. This is to make sure [the developers] have enough revenue to complete the project," Tong noted.
Asked how building costs can be reduced, he said that, besides lowering development charges, adopting fast-track development procedures and lowering the land conversion premium, a review of import taxes on building materials and control of energy costs will help shrink construction costs.
"Everything we consume requires energy, especially construction materials. Unfortunately, the cost of energy is rising, and that has been driving construction costs up. Some people wish for [energy prices to be] controlled, but we have to be careful what we wish for because manufacturers cannot make a living [if the margin is low] and they would rather not produce, which will disrupt the supply chain," he said.
"What the government can continue to do is make sure everything runs smoothly in terms of building material prices and supplies, as well as encourage healthy market competition. At the same time, we hope energy costs will continue to moderate over time."
Subsales shine
Meanwhile, 61% of respondents reported unsold residential units in 2H2022, with the majority priced above RM1 million (23%), followed by properties priced in the RM400,001 to RM500,000 (15%) range and in the RM500,001 to RM600,000 (11%) range.
According to the survey, shoplots and shopoffices were the property types with the most unsold units (65%), followed by terraced houses (38%), semi-detached homes and bungalows (27%), retail (22%), serviced apartments (13%) and strata offices (9%).
Commenting on how to reduce overhang properties, Tong said: "We need to understand that unsold but completed units will always be in the market. We have to leave it to market forces to decide how much the market can keep. As responsible national builders, we must continue to assist the nation in providing quality properties to the rakyat because, based on our population and household numbers, we still have a lot of catching up to do [in terms of housing supply]."
He explained that Malaysia currently has a population of 32 million and 8.2 million households, where the number of people per household has dropped from 4.2 to 3.8 from 2010 to 2020, indicating an increase in housing needs over time.
Meanwhile, National Property Information Centre (Napic) deputy director of property inventory division Ari Adam, who also presented during the media briefing, told the media that Malaysians' buying power remains strong and they will be able to absorb new incoming supply.
"According to Napic data, property transactions spiked in May and June 2021, right before the end of the Home Ownership Campaign and in the middle of the pandemic. It showed that Malaysians have the ability to buy. The question is what and when to buy," he said.
Citing a Khazanah research report, Ari highlighted the interesting trends of how the new generation's priority in housing demand has shifted.
He said: "We were surprised to find that some [young] people are not really into buying new property because they [prefer the flexibility to move around]. They prefer to explore new places from time to time.
"We were also surprised to find that people were moving to the secondary market because, for the same price you put into a new project, you can get a landed home in a mature area, although it may be an old terraced house that needs major renovation. The trend is somehow in line with Napic data, which shows subsales transactions have been on an uptrend recently."