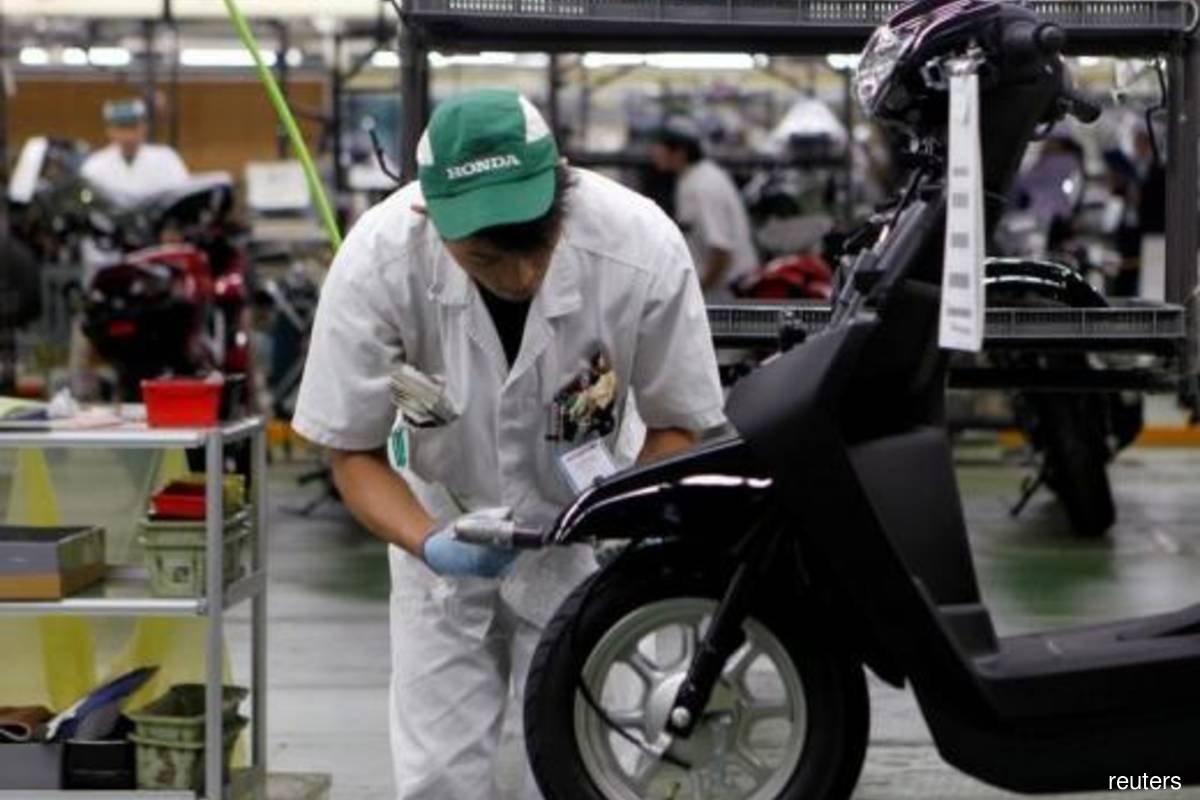 (March 17): Japan's main labour unions won their biggest wage hike in decades amid historic levels of inflation, in results that could have implications for the Bank of Japan's (BOJ) policy path.
Following annual wage negotiations, key unions and their employers reached a preliminary agreement to raise overall wages by 3.8% — the most since 1993, and noticeably more than the previous year's final tally of 2.07%. Base wages, which have a greater impact on household spending power, will be increasing 2.33%, the union group said on Friday (March 17).
The results were above economist expectations and follow BOJ governor Haruhiko Kuroda's comments that suggested sustained pay hikes of 3% are needed for the bank to normalise its massive easing policy. While Kuroda wasn't clear which wage gauge needs to go up by 3%, Friday's negotiation results could be used as a reason for changes under Kuroda's successor Kazuo Ueda, who takes over the BOJ's helm from April.
The yen was little changed on the report, holding onto earlier gains against the dollar.
"This is an impressive outcome," said Yoshiki Shinke, a senior executive economist at Dai-Ichi Life Research Institute, adding that this is also positive for the BOJ. "If they want to normalise, they can cite the prospect of strong wage growth as a key reason. If they want to be careful, they can say they need to watch more data."
Economists expected the talks to result in overall wage gains of 2.95%, according to a Bloomberg survey earlier this month, and the stronger-than-expected figures could fuel market expectations of a pivot in monetary policy. Inflation hit a fresh four-decade high of 4.2% in January, although it's expected to have significantly slowed in February largely due to government subsidies for electricity costs.
"We've made it a goal to create an economy and politics that would stably increase gross domestic product, wages and prices together," said Tomoko Yoshino, the leader of the Japanese Trade Union Confederation, commonly known as Rengo. "Today's (Friday) result could be a first step toward making that a reality."
Prime Minister Fumio Kishida has also positioned higher wages at the centre of his so-called New Capitalism drive to expand income distribution. The cost-of-living crunch caused by inflation threatens to continue to undermine his signature policy ahead of local elections in April. 
There were already various signs that pay will go up much more than in recent years. 
Uniqlo-operator Fast Retailing Co in January announced raises of up to 40% for full-time employees, and Nintendo Co and Toyota Motor Corp followed suit. The metalworkers' union, which includes workers from Panasonic Corp and Hitachi Ltd, announced on Wednesday that its members were getting their biggest wage hikes on records going back to 2014. 
In addition to calling for higher pay, Kishida has ramped up incentives including tax breaks to encourage more employers to fall in line.  
"The influence of peer pressure is pretty strong in Japan," said Mari Yamauchi, a visiting professor at Akita International University. "When the vision that wages should be raised is shared among stakeholders, especially the government, it's likely to make corporate managers feel that they need to raise wages too." 
Wage hikes appear long overdue in Japan, with a working-age population around 15% smaller than it was in 1995. 
In dollar terms, salaries in the world's third-biggest economy have largely remained flat over the last two decades, while they rose around 25% in the US and 18% in France. South Korean workers have been earning more than the Japanese per capita since 2015, according to the Organization for Economic Cooperation and Development.
Yet many had doubts about Rengo's original demands for a 5% wage hike, given the country's feeble trend of pay growth. The collapse of the bubble economy in the early 1990s drove unions to focus on protecting lifetime employment rather than agitating for higher pay.
Labour negotiations in recent years focused on topics like work-life balance, and have rarely been as combative as they were in the 1950s when Shunto, which means "spring offensive" in Japanese, began. That's led to static employment and wages, while keeping unemployment low, even through the pandemic.
Unions have also struggled with a gradual decline in membership in the past few decades. The overall unionisation rate hit a fresh low of 16.5% last year, with membership at 12.5% for women and 8.5% for part-timers. 
Even with the Rengo figures reaching 3%, doubts remain over how widely wage gains will spread and whether they will just be a one-off blip, factors that may continue to give the central bank sufficient reason to stick with its stimulus programme.
"The initial results tend to reflect wage momentum among big companies, which have enjoyed a high level of corporate profits," said Dai-Ichi Life's Shinke. "Revised figures may not be this impressive, given that small companies are still struggling with domestic demand not so strong."
Smaller firms, which employ some 76% of Japanese workers, tend to have more difficulty passing on higher costs to customers compared to their larger peers. Many of them may avoid significant gains in base pay, opting instead for one-off bonuses to avoid long-term commitments amid an uncertain economic outlook. 
Katsuyuki Shinkai, a pub owner in his 40s in western Japan, said it was hard to find a way to pay more wages while grappling with higher costs for everything from electricity to food supplies. 
"Materials costs are at record highs. Utilities are at record highs. So where are we getting the money for wage hikes?" he asked. 
Shiro Harada, the president of Lumica Corp, which makes glow sticks and other novelty items, said he believes the wave of wage increases is likely to be temporary.
"Right now, they're just listening to Keidanren and bureaucrats," the 79-year-old executive said, referring to Japan's biggest business lobby. "Raising wages is something that should be part of management efforts rather than something you do because you're told to."