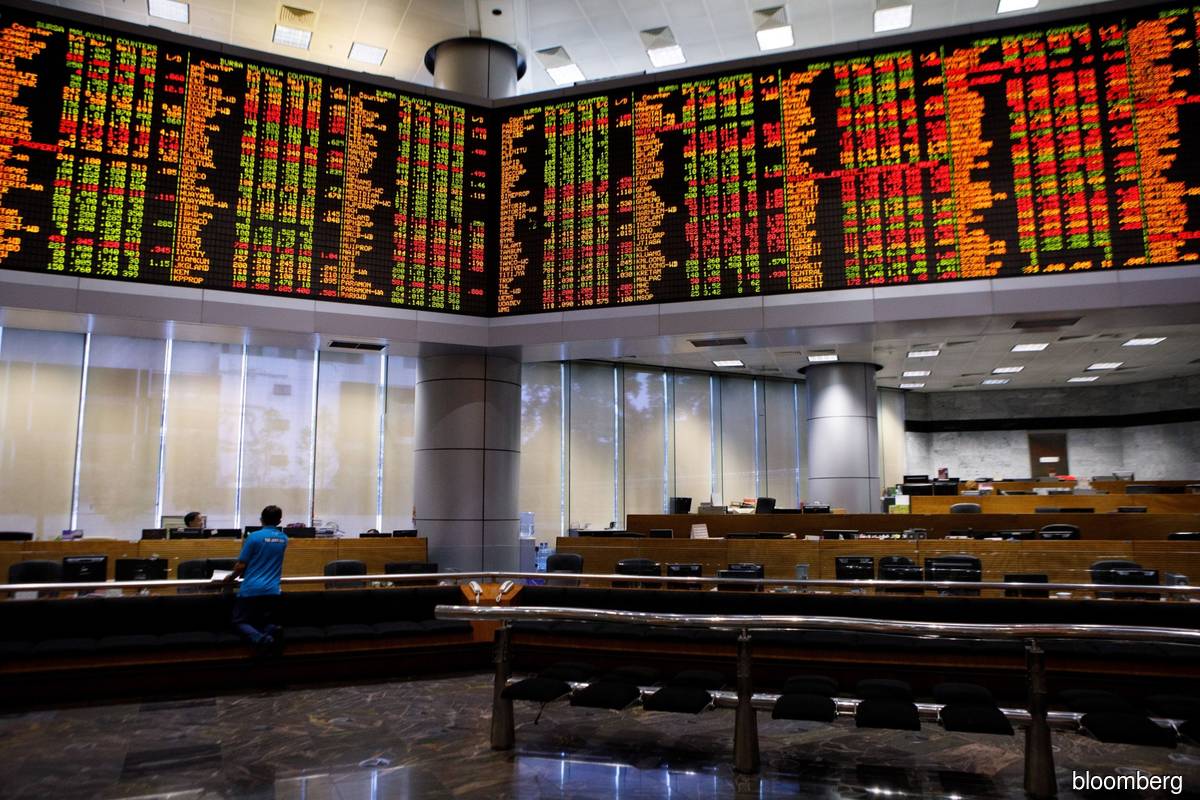 KUALA LUMPUR (March 18): Bursa Malaysia is likely to see cautious trading next week, but the attractive valuations of some stocks on the local bourse may attract bargain hunters, said an analyst. 
Rakuten Trade Sdn Bhd vice-president of equity research Thong Pak Leng said the FBM KLCI had remained in an oversold position at the present level. 
"As such, we anticipate the key index to trend within a wider range next week, with immediate support at 1,410 points and resistance at 1,460. 
"From a technical point of view, immediate support will be seen at 1,400, followed by 1,370, while resistance is at 1,420," he told Bernama. 
Malacca Securities Sdn Bhd senior analyst Kenneth Leong said investors will be keeping a close tab on the upcoming US interest rate decision next Thursday (March 23). He noted that the current market consensus is pointing towards another 25-basis-point rate hike. 
"We expect trading activities to also tone down, as we approach the Ramadan month. 
"With the key index clawing its way back to above 1,400, we reckon that some stability may take place after two volatile weeks," he said. 
Bursa experienced volatile trading throughout this week, on weaker sentiment from Wall Street, due to worries about a possible global banking crisis, following the fallout from the collapse of Silicon Valley Bank and Signature Bank, as well as the crisis at Credit Suisse Group AG and First Republic Bank.
However, the KLCI staged a strong rally on Friday, taking its cue from a rebound on Wall Street, after major US banks pledged to inject US$30 billion (RM134.56 billion) in liquidity to rescue First Republic Bank. 
On a Friday-on-Friday basis, the KLCI declined 21.35 points to end at 1411.73, from last week's 1,433.08.
On the index board, the FBM Emas Index fell 113.61 points to 10,336.40, the FBMT 100 Index narrowed 102.61 points to 10,028.88, and the FBM Emas Shariah Index eased 5.73 points to 10,667.24.
The FBM ACE Index dropped 78.85 points to 5,248.94.
However, the FBM 70 Index rose  72.76 points to 13,365.65. 
Sector-wise, the Financial Services Index lost 425.27 points to 15,539.71, the Energy Index fell 34.39 points to 822.86, and the Industrial Products and Services Index was 2.88 points lower at 170.05.
The Plantation Index increased 109.55 points to 6,872.32.
Weekly turnover jumped to 17.96 billion units worth RM13.30 billion, against 14.02 billion units worth RM9.72 billion last Friday.
The Main Market volume advanced to 11.57 billion shares valued at RM11.13 billion, from 9.24 billion shares valued at RM8.16 billion a week ago.
Warrant turnover rose to 2.26 billion units worth RM363.11 million, from 1.76 billion units worth RM303.70 million previously.
The ACE Market volume increased to 4.13 billion shares worth RM1.80 billion, from three billion shares worth RM1.24 billion.
Read also:
Ringgit expected to trade with upward bias ahead of US Fed decision