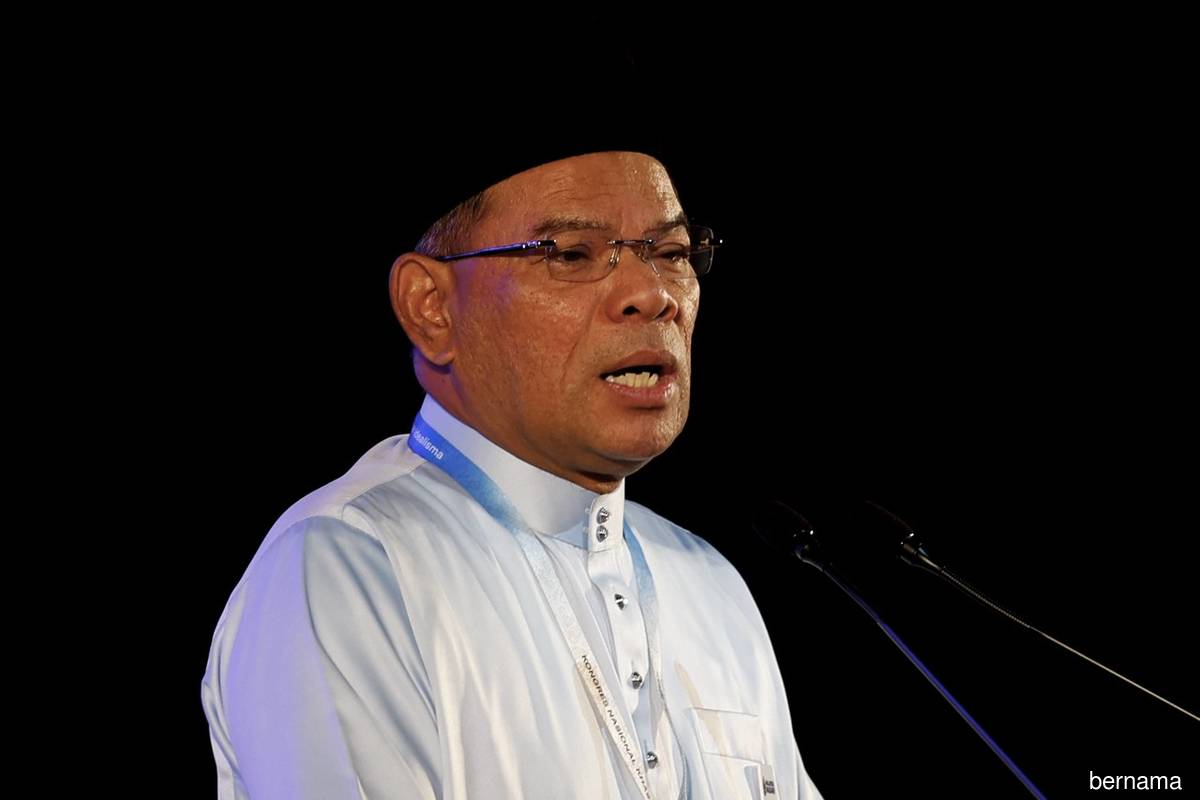 SHAH ALAM (March 18): Pakatan Harapan (PH) will focus on Kedah in its bid to seize the state, which is currently governed by Perikatan Nasional (PN), in the upcoming state election.
PH secretary general Datuk Seri Saifuddin Nasution Ismail said apart from that, the coalition will also defend its governments in three states, namely Selangor, Negeri Sembilan and Penang, in the state election.
"Of the four states we focus on, I think the better approach is to focus on Kedah, as PN is busy defending Kedah, and less focused on Negeri Sembilan, Selangor and Penang. We have to focus on Kedah.
"I think our president (PH chairman and PKR president Datuk Seri Anwar Ibrahim) does not even need to fight against the Kedah menteri besar. By rights, PKR's top leaders should be on the front, and the prime minister does not need to enter the arena at all," he said.
Saifuddin Nasution said this in his closing speech at the PKR Special National Congress 2023, which was themed "Malaysia Madani, Implementation of Idealism", at Malawati Stadium here on Saturday (March 18).
Saifuddin Nasution, who is also the home minister, said that for the upcoming state election for six states, including Kelantan and Terengganu, PH needs an aggressive approach in an effort to gain voter support for the coalition, which comprises PKR, DAP, Amanah and United Progressive Kinabalu Organisation (Upko).
Meanwhile, PKR vice-president Datuk Seri Amirudin Shari, who is also the Selangor menteri besar, expressed confidence that PH is able to defend Selangor, Negeri Sembilan and Penang, with a bigger majority in the upcoming state election, as a result of good policies by the federal and state governments.
Nik Nazmi Nik Ahmad, another PKR vice-president who is also the natural resources, environment and climate change minister, said that the party needs to work hard to capture Kelantan and Terengganu, even though both states are seen as difficult to penetrate.
Nik Nazmi, who is also the Kelantan and Terengganu leadership council chairperson, said the people in both East Coast states deserve a better state government to champion their plight.
The one-day special congress, which focused on PKR's preparations to face the state election, and the strengthening of cooperation between PH and the unity government, was attended by about 3,000 delegates from all over the country, including observers.
Read also:
Anwar says will not be unjust in crackdown on corruption
Rafizi: Unity govt inherited a 'damaged house'
Haj: Govt to bear cost increase for B40, says PM
Not bowing to threats to topple unity govt — PM
Anwar lambasts leaders who 'fool the people'
Flood mitigation retendering allows govt to implement more projects, says PM
Anwar confident unity govt will stay strong