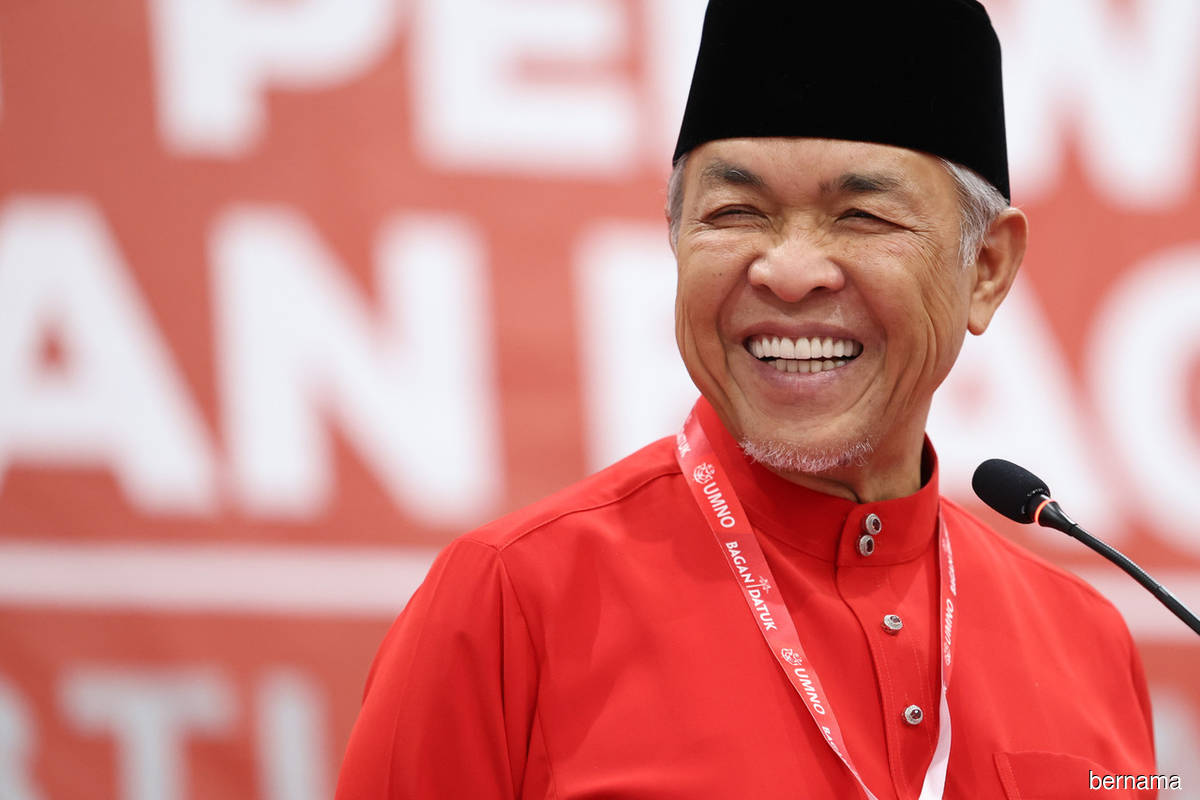 BAGAN DATUK (March 18): Umno president Datuk Seri Dr Ahmad Zahid Hamidi has returned as the party's Bagan Datuk division chief after winning the post uncontested.
A total of 424 delegates attended the division's annual meeting here on Saturday (March 18).
Meanwhile, Zahid, when officiating at the opening of the meeting, said he is ready to relinquish his party positions when there is a need to do so, and also when there are suitable candidates to take over. 
He said younger party members must be given opportunities to take over the Umno leadership. 
"I am not going to get carried away, and will hand over the Umno division chief and president posts to those who I feel can strengthen our party," he said.
Zahid also said that he forgave those who hurled various accusations against him publicly, but warned that he would take action against those who are "enemies from within". 
"We will build a new team. We do not want factions among us. With unity and empowerment, Umno will rise and secure the support of the people," he said. 
Meanwhile, Perak Menteri Besar Datuk Seri Saarani Mohamad has also been given the mandate to once again lead the Lenggong division after winning the post uncontested. 
Read also:
Floods: Part of RM150m allocation for installation of Bailey bridges in Johor, says Zahid
Zahid hopes party election results will boost Umno's revival