This article first appeared in Forum, The Edge Malaysia Weekly, on March 20, 2023 - March 26, 2023.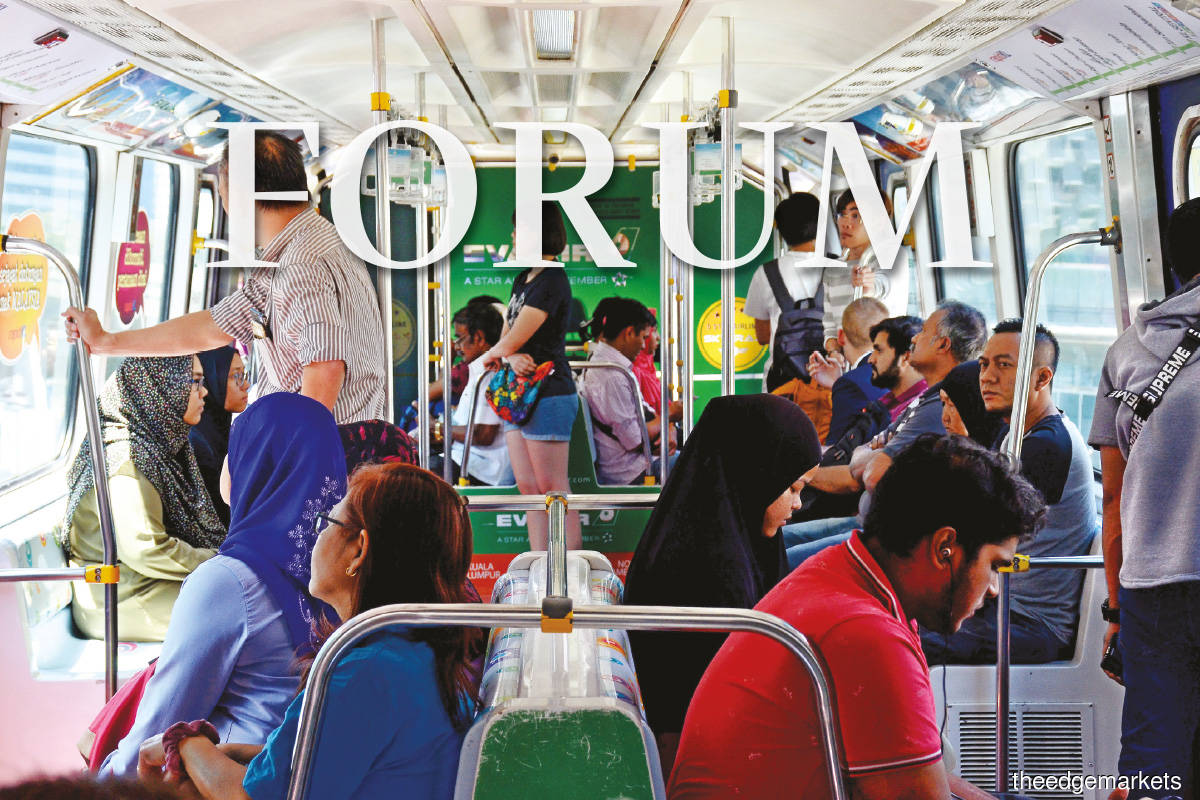 According to the Malaysia Transport Statistics 2021 report, the number of new vehicle registrations covering all vehicle types in 2021 compared with 2020 increased by 2% — from 1,169,320 in 2020 to 1,192,592 in 2021. Moreover, the cumulative number of vehicles in 2021 compared to 2020 has increased 3.7%, from 32,378,174 (2020) to 33,570,214 (2021). 
The data above shows that Malaysians do not prefer to use public transport because of the problems affecting the system. The major problem with our public transport system is the systemic flaws in its services. 
An example of this is the massive breakdown of the Kelana Jaya Light Rail Transit (LRT) line last November, which resulted in an unprecedented week-long service shutdown. Malaysians who are employed in the Klang Valley were enraged and frustrated over the disruption, as seen from their complaints about paying extra for e-hailing services, taking long routes to reach the next stations and using crowded buses to get to their destinations. 
Other issues concerning our public transport system are that the services are ineffective, difficult to access and mismanaged. To address the issue of packed public transport and inadequate services, particularly during peak hours, users have often asked for more carriages and for the frequency of the trains to be increased. Besides, poor maintenance frequently results in broken escalators and ticket machines. 
The Ministry of Transport (MoT) should take action to improve the reliability of the public transport services. Furthermore, public transport services should be able to connect urban areas with suburban developments. There are several solutions that can be taken up by the MoT. For example, introducing minibuses to connect the residential areas with major transport hubs, and ensuring the frequency and punctuality of these services. Next, giving incentives to commuters to encourage them to use e-hailing services such as Grab. Further, it can facilitate the use of e-wallets or Touch 'n Go cards for all kinds of public transport services to make payment more convenient. With these improvements, the percentage of people using public transport services could be improved and this will reduce the number of private vehicles on roads. That would reduce traffic jams and reduce the release of emissions that cause global warming and other pollution-related problems. 
---
Tan Yee Qiun is a third-year student in the Faculty of Business and Communication, Universiti Malaysia Perlis