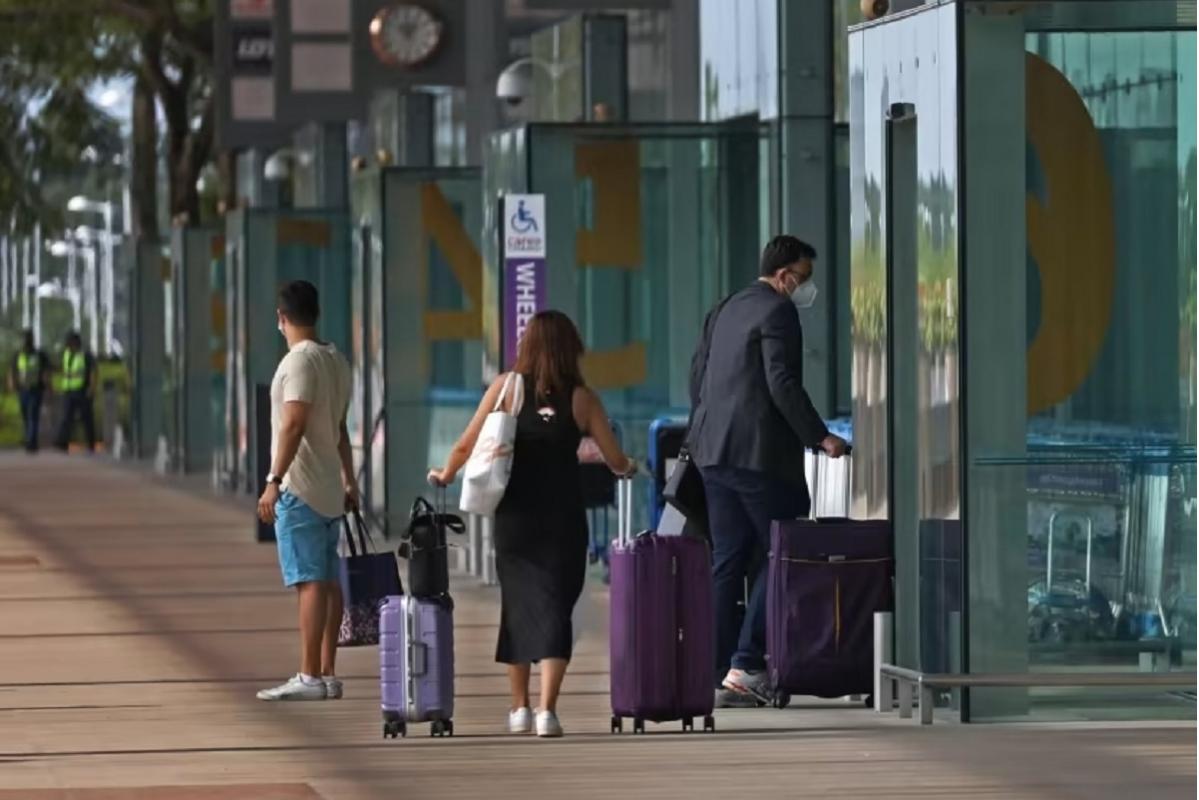 SINGAPORE (March 27): Though he and his family "love living in Singapore" and have been doing so the last seven years, French expat Paul will be moving his whole family back to France come June as his landlord intends to raise the rent by 70%.
"The rent increase is S$4,000 per month. That's money that we cannot save, use for holidays, or set aside for retirement preparation," Paul, who declined to give his full name, told TODAY on Friday (March 24).
He is in his late 40s and holding a director level job in the fintech space.
The impact of rising rental rates on the expat community gained attention recently when a TikTok video by a British woman about the topic made headlines.
The woman who goes by the handle @salshoult had sarcastically described how her "generous" landlord intended to hike up rental rates by 75% and called it an "excellent deal" as he would otherwise relist the property in the market at a 100% mark-up.
This comes as rental prices for private housing shot up at the fastest pace in 15 years last year, outpacing some cities.
"While rents rose by around 18% in the year to September 2022 in Singapore, they fell in Hong Kong and Shanghai, were flat in Kuala Lumpur while Beijing saw modest rises," said Steven Kilfedder, head of production at ECA International, a data, software and consultancy firm.
Senior analyst at Economist Intelligence Unit (EIU) Akshay Rathi said: "Singapore witnessed an above average increase in accommodation rental prices over the past year, and ranked in the top quarter in terms of rental inflation for the 173 cities assessed."
According to EIU's latest annual World Cost of Living Report, Singapore ranks number one together with New York as the most expensive city.
Paul and the TikTok user were not alone in their experience, with three out of five expats who spoke to TODAY saying they were contemplating or planning to leave the country due to the skyrocketing rents here, adding that many in their community intend to do the same.
"With inflation on top of 70% rent increase — anyone who can leave is leaving Singapore," said Paul.
Industry players such as international recruitment firms and movers mostly acknowledged seeing such departures, though they did not come to a consensus on the extent of this trend.
And while Singapore largely remains attractive to global companies and talents, experts cautioned that continuously elevated rental prices may gradually chip away at this attractiveness given heightened international competition.
This may cause the nation to lose out on global talents, starting with those particularly sensitive to such costs.
Expats' experiences
Like Paul, a UK citizen who gave his name as John S is also facing a 70% hike in rent when his lease is due for renewal in a few months. He has not decided on his next step.
S, 50, who has lived here for 12 years with his family of four and holds a sales director position for the Asia-Pacific region, said they are contemplating moving from the East Coast to the heartlands or even public flats.
Given his job role, another possible option is for him to be based in nearby cities.
Explaining further on how rising costs impact expats here, he said that contrary to common belief, "the expat contracts of 20 years ago don't exist anymore".
"Most of us are here on local contracts, paying our own rents, healthcare, schooling for kids, flights and so on," he said.
This is worsened by the fact that foreigners do not enjoy subsidies like locals, while at the same time some expat families have become single income as a recent legislation change disallowed dependent pass holders from working, he said.
But some expats are staying put.
Alexis Tran, 30, a French national who has been working here for more than three years, said that his company's remuneration package covers accommodation.
"Also I don't have any family or kid to support, the cost of living is different compared to other expats who need to provide school fees or bigger places for their family," said the senior software engineer in the fintech industry.
Expats changing their lifestyle
Some industry players are observing expats leaving Singapore and some dip in interest among international talents to come here.
Recruitment and human resources professional Joshua Yim said that based on feedback he gathered from his clients and network, expats leaving Singapore due to escalating rental costs is a "growing concern".
The chief executive officer of recruitment firm Achieve Group estimated the prevalence of expats leaving to be "maybe two to three out of 10".
Adam Bukauskas, co-founder of Wise Move, an online platform for movers that also handles international moving services, said that the company has noticed a decline in enquiries for services to relocate here.
"Inquiries for 'international movers' and 'relocation companies' that reached Wise Move Singapore over the last six to 12 months are down about 20% if compared to pre-pandemic levels," he said.
On the other hand, Ivan Ong, deputy general manager of The Family Movers, said the firm saw an 18.5% rise in numbers of incoming relocations in the first three months of this year compared to the same period last year.
"For the same period, we see a 7% drop in terms of outgoing relocations," he said, though he acknowledged that "there is certainly a group of expats" moving out to places that offer lower costs of living, such as Bali.
Richard Bradshaw, managing director of recruitment firm Ethos BeathChapman Asia, said his company has not seen cases of expats leaving Singapore, or a decline in interest to come here.
"Yes, home rental prices in Singapore have gone up, but rental prices in other countries have not dropped either," said Bradshaw.
"Expats have a choice and they have mostly chosen to change their lifestyle. For example, to no longer live in expensive areas such as Orchard or River Valley," he said.
John Doyle, associate partner of recruitment firm Page Executive, said that rental costs will impact expats differently, depending on their circumstances.
For instance, someone at a mid-management level and has a family will find it difficult to cover their cost of living with rental jumps of anywhere between 20% and 70%.
Meanwhile, top executives are shifting their focus in offer negotiations, where now instead of larger equity or employee stock option components, they prefer to see more in base salary.
Some are even asking for housing allowances in order to make the move, said Doyle.
He added that while the firm is seeing a reduction in middle-level expats in Singapore, he attributed it in part to companies generally making "a very conscious effort to prioritise local hires".
Chip away at Singapore's attractiveness
Overall stability and safety, ease of conducting business, attractive tax rates and good infrastructure were among the factors making Singapore a good place to work, expats and industry experts said.
Like other industry players, Doyle believes Singapore generally remains an attractive location for expats for now.
"However, if the cost of living and rental price hikes continue, fatigue may set in," he said, noting how other cities are seeing "an uptick in interest".
"Hong Kong is focused on attracting people back and Dubai has seen a huge influx of people and companies setting up hubs there," he added.
Bukauskas cited the example of how in the US, some technology companies have moved out of San Francisco, where costs have kept on rising, to other states like Texas to lower costs.
"There is no reason people will not behave the same in Singapore. They will move out or won't come if costs keep on rising," he said.
Yim said he has seen some multinational companies with their regional headquarters in Singapore have their workers working remotely in nearby cities where overall costs are lower, and fly them in when necessary.
"If prices keep going up, companies will be left with two options — either adjust their packages accordingly, or let their employees move elsewhere and work remotely," said Yim.
Shyla Anne Matthews, founder and managing director of mover company SIR Move, said: "Young global talents in any industry will struggle to afford the increase in rentals and cost of living, and Singapore might lose out in having a good mix and balance of talents."